Tadahiro Nomura, born 10th December 1974 in Nara, Japan, is one of the most famous judoka in the world. The reason is simple: he is the only judoka to have won three Olympic gold medals (Atlanta 1996, Sydney 2000 and Athens 2004), all in the -60kg weight division, to which a gold medal at the 1997 World Championships in Paris must also be added, among so many other achievements. Behind the medals and the public face, there is also a man who has a lot to say. As the Tokyo Olympic Games are fast approaching, we asked him to comment on his illustrious career and to tell us something of his own judo philosophy.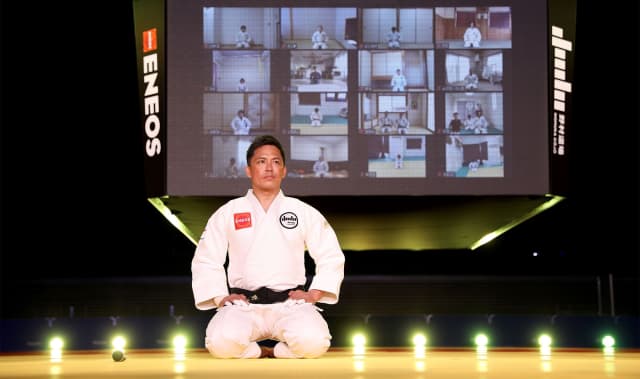 We all know how difficult it is to win an Olympic title. It requires years of preparation and dedication. When one athlete wins the Olympic grail, this is already a fantastic achievement, that often concludes a brilliant career. This, when the same athlete steps up for the second time to the top of the podium, is extraordinary, but when it happens for the third time and a row, there are no words to describe what it really represents.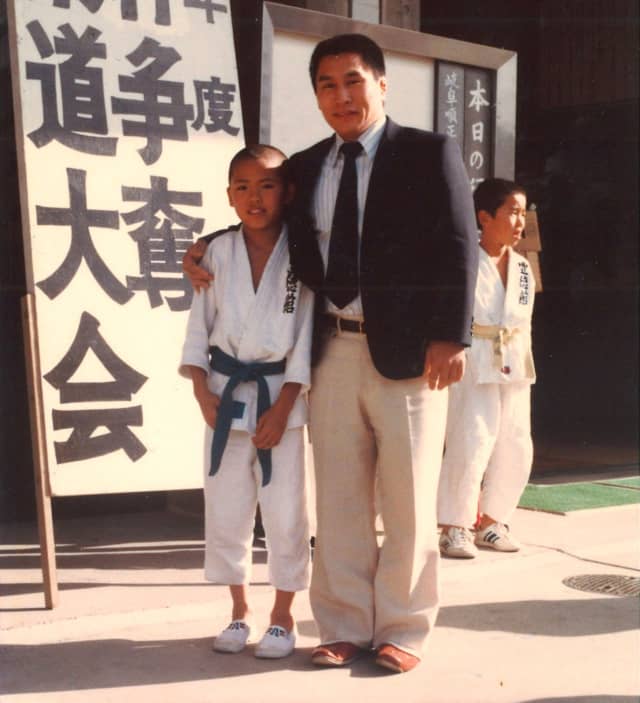 Keeping the motivation throughout such a long period of time is an aspect of Nomura's career that is the most incredible, "I started judo at a young age, when I was just three years old and I grew up within a judo family. As a child I was not strong, but when I arrived at my first Olympic Games, in Atlanta, I was 21, almost 22 and I was full of energy. My first Olympic gold changed my life and especially in judo, because once I became Olympic champion, everybody started to look at me and to study me. I had to work harder to remain on top and that was my first definable motivation.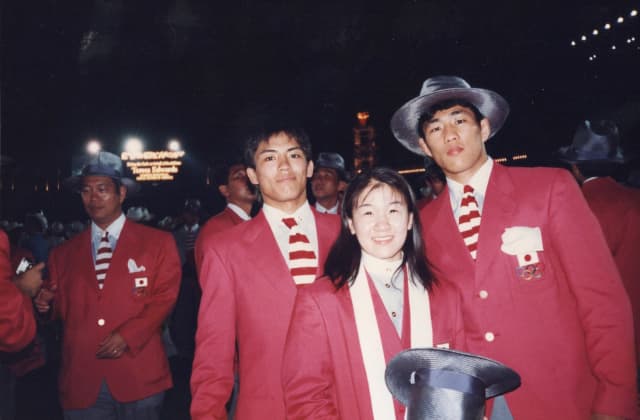 The whole process to go to the Olympic Games is very long and tiring. It is so difficult, but that motivated me. When I became Olympic champion for the second time, in Sydney, I felt that I had achieved something, but I was getting older and I needed a break in my career. I stopped for two years. I didn't know if I could make it again, so I started to travel and I went to San Francisco. There I was not a professional athlete anymore. I was free from the pressure and I learned a lot during those two years, especially when working with children. Actually that's what gave me the motivation to go for another term. After this break, I was missing the pressure of high level competition and was gaining energy from the young people I was working with. I found the extra motivation to start again with the whole preparation process."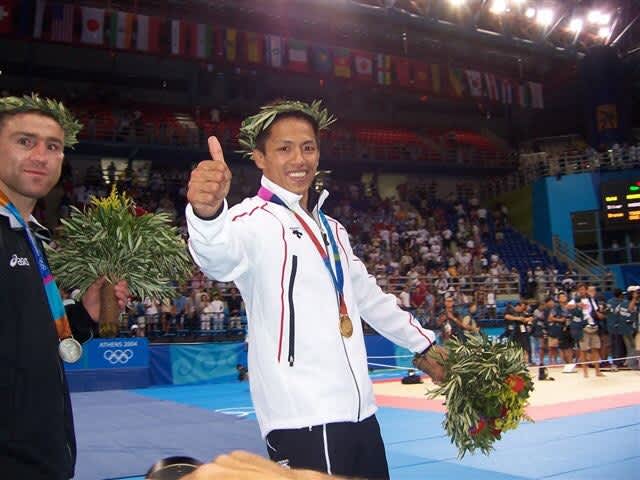 Throughout the discussion with Tadahiro Nomura, it became clear that the youth had been the guideline that allowed him to succeed and that today he wants to dedicate even more time to the educational dimension of judo. Before digging into that subject more, we wanted to know if there was a secret to such longevity. When asked, Nomura-San started to answer by mentioning another champion, one who might be able to join him soon with three Olympic titles, "Teddy has already earned two Olympic titles, so if he wins this summer in Tokyo, he will have three Olympic golds as well, but he already has ten world titles, which is absolutely incredible. One half of me wants him to win because that would be fantastic for judo, but the other half wants Japan to win! What I want to tell him is that he needs to put all he has on the mat, with no regrets. Becoming Olympic Champion is not easy. One needs to cultivate a passion for judo and learn to love it. This is my secret. Throughout my life I've learned to love judo. Of course, there is a technical dimension. I've developed my capacity to throw with my special technique, seoi-nage, but beyond that, there is my love for the whole sport. As a Japanese judoka, I believe that it is very important to foster courteousness to the opponent and what I call the 'rei', which is based on respect and mutual prosperity."
A champion is the one who steps on top of the medal podium and who gets all the attention, but behind every man and woman who wins there are many contributors. One of Nomura's main architects was Shinji Hosokawa, Olympic and world champion. "I met Hosokawa-Sensei at the University in Tenri and he changed my judo career forever. He would always tell me that it is not enough to train hard, but you need to train to win and for that you need to be clever and consistent. The secret is quality. Everyday when I was training I was thinking about the Olympic Games and I was imagining how it would be to lose, so I was prepared. Hosokawa-Sensei was always beside me. He helped me to enjoy judo training, to have fun, but at the same time to feel the pressure and the risk of losing. When I arrived in Atlanta and he was sitting in the coaches' chair, I felt good and ready. I admire him because throughout his life he has continued improving and learning. He speaks English and French and he travelled a lot. He became a great champion before becoming a great coach and he is a great man as well, on and off the tatami. He's an example."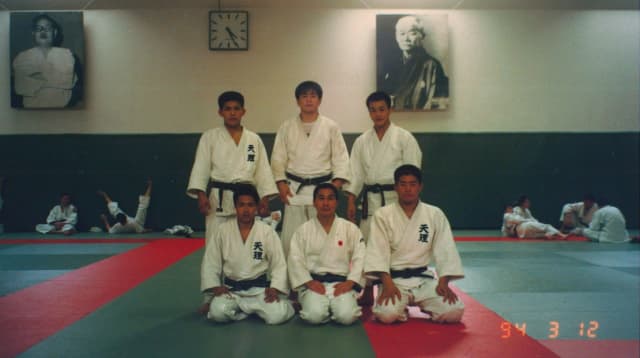 Today Tadahiro Nomura is never far away from judo. Being a well known TV announcer in Japan, he is also a public speaker who is keen to share his experience to help young people and athletes to reach their dreams. With the Tokyo Olympics just over the horizon, he is also in charge of two young judoka, who we all know very well, "I've been working with the Abe siblings for a while already. Abe Uta and Abe Hifumi are two great athletes. Normally in Japan, you become really famous once you have won the Olympic titles, which is not their case yet, but they are already well known in the country. They are exposed and I am there to help them and to guide them so they can benefit from the best training conditions as well as the best media presence. Beside my TV occupation and the Abes, I also organise judo clinics in and out of Japan, although with the global pandemic it is not possible to travel for the moment. Since I retired, I spend most of my time in a suit and tie. I miss the judogi, so whenever it's possible I like to go back on the tatami. Every time I have the chance to travel and participate in a judo clinic, I am happy. I feel that people respect me for my achievements, but I mostly feel the passion that judoka around the world have for our sport."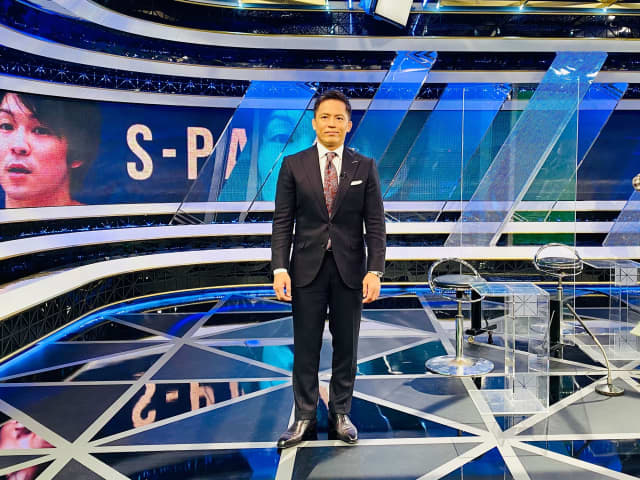 To understand a little bit more about the secret of the great champion, we need to understand better where he is coming from and what, at one point, made him reach the summit. "As I said, I started judo at a very young age. My whole family was involved in judo. My grandfather founded a small family dojo named Houtokukan Nomura Dojo. My father was a successful high school judo coach. Also, my uncle became Olympic champion in Munich in 1972: Toyokazu Nomura. I can say that it was part of our daily life and when I started practising, the spirit of my grandfather inhabited our dojo. I don't remember having seen him on the tatami, but I remember his smile, always a happy face. You know, the key was the fun. In the Nomura dojo we had fun! Personally speaking, I had fun, even if I was crying a lot too, because I was not so strong and I was losing a lot. I didn't like that. When I entered middle school I was only 32kg and nobody believed I would be a good judoka, even if I wanted to be the best. When I was 12 or 13 I wanted to be a hero of the sport, but that was far beyond my reach. So I decided to take it step by step. When I turned 17 and I watched the Barcelona Olympic Games, I wanted to be there, but I had the feeling that those athletes on TV were on another planet. Then I went to university and I defeated Sonoda, who was already a world champion. I realised that maybe I had a chance. When I was young I was losing a lot, mainly because I was competing against heavier judoka, but throughout all those loses, I've learned a lot. That was when I started to improve my technique, because I needed to find solutions."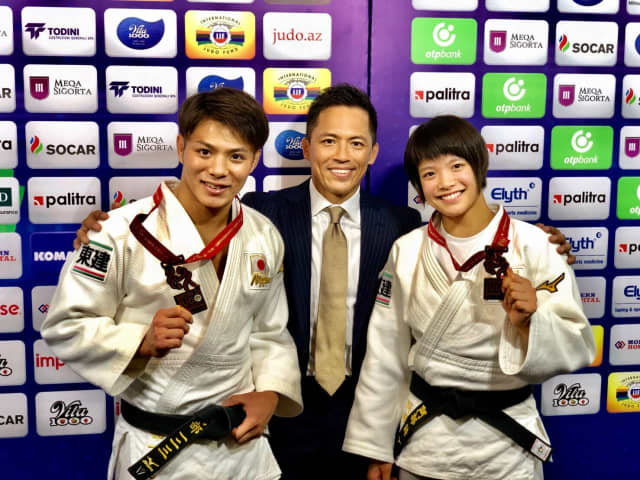 Discovering the solutions to become better, through failures and defeats, is an important factor in Nomura's future success and this is exactly what he wants to transmit to the next generation of judoka, "I would love now to have my own dojo where I could teach young children the secret to becoming a true judoka. But then the global pandemic started and I had to adapt. So for the time being I organise some judo classes online, on my YouTube channel 'Nomura Dojo'. So, for the time being, I organise some judo classes online, on YouTube.
Discover more at: CLICK HERE
It's a nice way to interact with the judo community. For the moment I do it in Japan, but I'd be happy to share it beyond Japan. I am really looking forward to being back with children on the tatami again."
When Tadahiro Nomura started to talk about education, the discussion took another turn, opening another dimension. "Some years ago, I travelled to France, with Uemura-Sensei and the Kodokan. I had the feeling that I knew a lot about the sport side of judo, but there I started to understand a little better what jita kyoei meant. Ok, so judo is an element of budo, with one person facing another and one of them winning, but judo is much more than that. It is a form of education. Judo carries real values that are all embedded in the bow, the rei. I want to keep learning more about that and I want to communicate more as well. This is what makes judo different from any other activity. This is what Jigoro Kano gave us. When you are an athlete it is not easy to think about education. When I was a child I wanted to win. Parents and teachers want their children to win, but before that we should teach them to love judo for what it is: a beautiful educational tool and a fun activity. After my career, I realised that for me it was not always fun to be on the tatami and to train hard. It was difficult, but every time it was really hard, I would remember the fun I had when I was a child and then suddenly everything would become easier. I started to process all I've learned, but I still have a lot to discover and this is what I want to do now.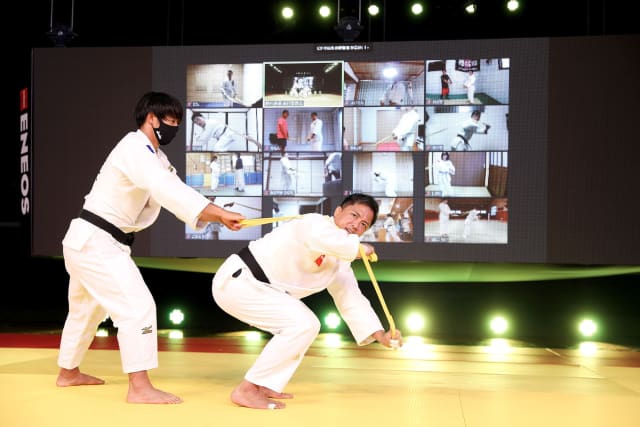 I admire all the projects that the IJF does, like Judo for Children and Judo for Peace. These are fantastic ideas because they bring to the masses a dimension of judo invented by Jigoro Kano Shihan himself. All these programmes offer possibilities for everyone to shine through judo and find their own answers to the challenges that we have to face. I know the power of judo and I'm really identifying myself within that. Over the past years, the number of judoka in Japan has decreased but I'm happy to see that it's increasing on the whole, around the world, thanks to the educational programmes that are set up. I believe that it is also through education that we will find solutions in my country."
We could listen to Tadahiro Nomura for hours but time flies and everyone has to jump on the next meeting in our busy timetables. We had just a few more minutes to get a conclusion, "I have one regret, that I could not win a fourth Olympic title. I thought it was possible. I was ready but then I went to a training camp where I got injured and I had to stop. What I can tell you is that throughout my career I've learned a lot and I'm still learning a lot. I want now to make my own contribution, not as an athlete, but as an educator. I may be a champion, but I still need to study more and more. Judo is not only about the medals, it is much more than that."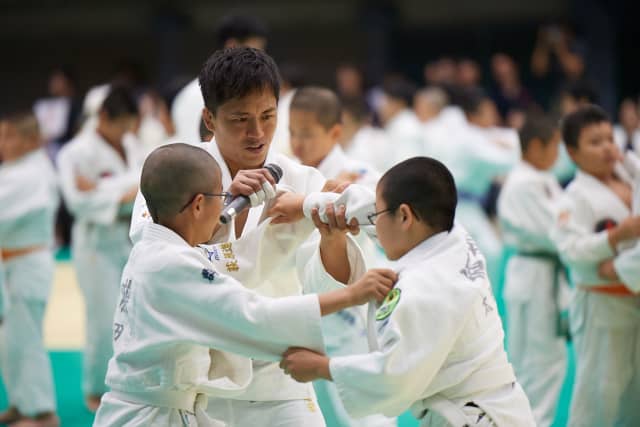 When those words are coming from the only person to have ever won three Olympic gold medals in judo, it means something. It means also a lot to see how humble Tadahiro Nomura is. Yes, he was the best in Atlanta, Sydney and Athens. Yes, he was the best at the Paris World Championships in 1997, but today he wants to contribute to judo and to the world, at a level that goes beyond the results and that has a direct impact on the wellbeing of everyone.