I have been in the very fortunate position of having some contact with Sabrina Filzmoser since before she left for her Everest expedition. She's there now, has been for several weeks. She was with the first crew setting up the 2022 Everest Base Camp and has remained mindful of her surroundings, totally aware of the need to immerse herself in the culture of both the place and the people.
She's had no hotels or room service and as the summit push creeps ever closer and the risks mount up, she simply stays true to the goals, being constantly open to necessary changes. Sabrina uses the internet when it's available and doesn't worry when it's not. She keeps tabs on her health and on the demands her body will have to meet in the days still to come.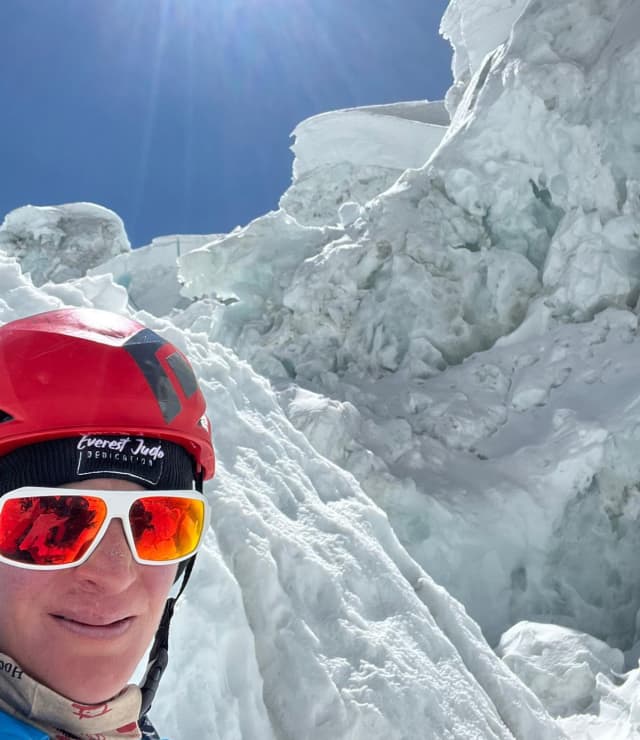 I'm reminded clearly, with each communication, that this expedition is not normal and Sabrina is not normal. She's there to meet personal goals, big ones, but also to be a highly infectious touch point, spreading awareness of climate issues, of the need for peaceful resolutions, of the necessity to work together to make our lives and our home safer and happier. I'm reminded of her absolute commitment to her values, entrenched in those of our sport.
Do we really understand what she is aiming to do?
From the first ascent of Hillary and Tenzing in 1953, records show that by December of 2021 only 6014 individual people have ever reached the summit, several of them more than once but there are many more whom have tried but not made it. In 2018 approximately 800 people reached the summit of Everest; that's the most ever in a single year. In the year 2000, 142 did it. In the 1980s, through the whole decade, 180 climbers reached the top. It is clear that science, medicine and technology have enabled more people to achieve this goal in recent years but the numbers are still tiny and the task remains one of the most dangerous our planet has to offer.
On 8th May 1978 Reinhold Messner (ITA) and Peter Habeler (AUT) became the first people to reach the summit without supplemental oxygen, a feat most thought impossible, with the climb reaching far into the 'death zone' above 8000m. At such an altitude the body can't sustain normal functions.
Adrian Ballinger (GBR) has summited both Everest and K2 without supplemental oxygen and has even made descents from 3 of the world's fourteen 8000m peaks on skis! He is recorded as saying, "The Death Zone is the altitude above 26,000 feet where the human body absolutely cannot exist for any extended period of time without supplemental oxygen. Even with bottled oxygen, you have a very limited amount of time that your body can survive up there. You can't eat, you can't digest food, you can't sleep, and physical movement and thought processes are staggeringly slowed down. There are a lot of unknowns that come along with that."
Messner, who actually did the first ever solo climb without supplemental oxygen, in 1980, has said, "The potential of the mountains remains the silence, the danger, the sublimity: they force man to be able to be alone with himself, to wait, to seek detours, to be moderate and to recognise each individual, his limits"
Sabrina is going through this now, with her thoughts swirling and moving in and out of clarity. With a successful climb, Sabrina will become only the 8th woman in history to complete the journey unaided by oxygen tanks. She follows pioneers such as Japan's Junko Tabei who was the first woman on record to summit Everest, in 1975. Lydia Pounamu Bradey became the first woman to summit Mount Everest without supplemental oxygen, in 1988.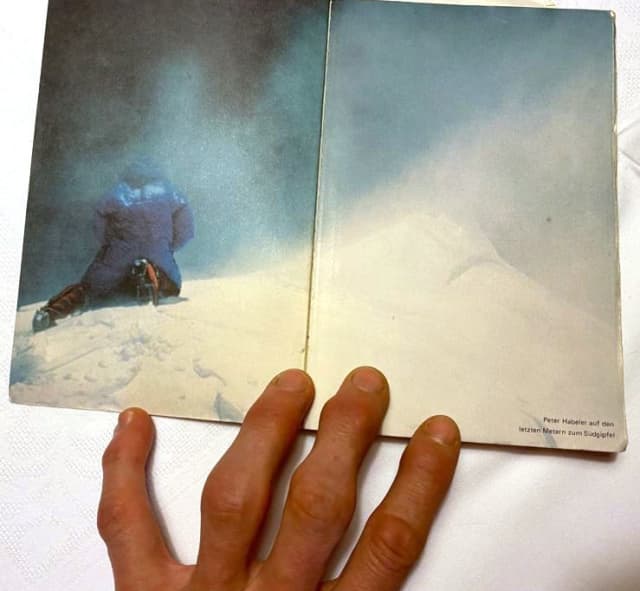 The Himalayan Database shows that only 182 people have ever completed that climb without supplemental oxygen and with only 7 of them being women, we can begin to compute the enormity of Sabrina's challenge.
Today I feel overwhelmed by the contact I have with her. My colleague Nico Messner has been in touch far more than me and reports details about the mountains and the adventure that force me to be still and just to think, often.
In only a matter of days from now we will know if she has achieved the almost impossible. These days are incredibly risky, life-threatening days, at the mercy of the weather and the mountains. I'm reminded by Sabrina's courage that our humanity rests in the hands of challenges like this. This is when we are able to understand our place and our remit, to understand the great ability each human has to impact others.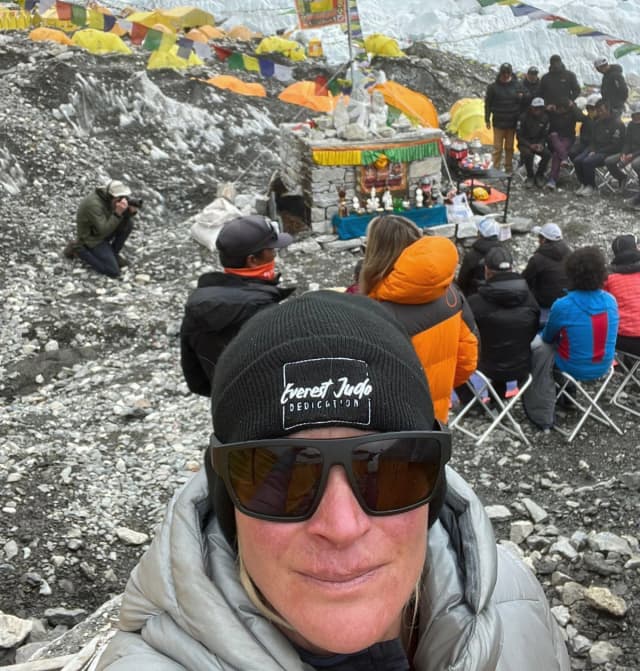 I'm not afraid to say that Sabrina Filzmoser has become my hero. It's not because she climbs tall things but because she makes the effort to complete each task with humility and with absolute consideration for others, for her environment, for the positive messages attached to all she does. I am buoyed by her bravery and her resolve and I know that if she can accomplish such great things and with a level of purity rarely exposed, then all of us can do better, work harder, be kinder. I want to be stronger because she does what she does and I feel sure that is a reaction many will be contemplating in response to her venture.
To continue to follow her climb and her thoughts, take a look at her expedition Instagram page ForeverEverest2022.