There are indications that are not deceiving. They are solid clues, which provide answers. Paris rhymes with February, cold on the outside and hot on the inside. For once, Paris is in the autumn and when some of the greats travel to the French capital instead of resting, that says it all. It is normal, because in the world of judo, Paris is an eternal city.
It is known that after the Olympic Games, the champions, medallists and favourites dedicate themselves to rest; they break with an established routine because they need to recharge their batteries, to dedicate themselves to something else. So, when Paris organises its tournament, things change. The world of judo is also a sounding board and there are few secrets. The vast majority of judoka have Paris as their absolute reference after the world championships and the Olympic Games. They all want to win in Paris. There is nothing new this year, but there is a scheduled party, because the Paris tournament, now Grand Slam, is half a century old.
The World Championships in Budapest are history and Tokyo is now long gone, but many heavy hitters have come to Paris, because of the seriuousness of history, because of reputation, because Paris is something else. We have had the Grand Prix in Croatia and the Junior World Championships in Italy. Both appointments were exceptional, because there are champions who never rest, while others seek to redeem themselves and there are promises that confirm their talent and others that see a future. There is life, there is the present and there are encouraging prospects. And then there is Paris!
Tato Grigalashvili, Arman Adamian, Barbara Matic, Matthias Casse, Shirine Boukli are some examples. There is everything: world champions, Olympic medallists and bigwigs from all the tournaments. Then, of course, there is Japan. When the Japanese army moves, it means that the appointment is worth it. Paris has been a mandatory stop for Japan since the dawn of time, because winning here is like winning in Japan: just as commendable, just as exciting.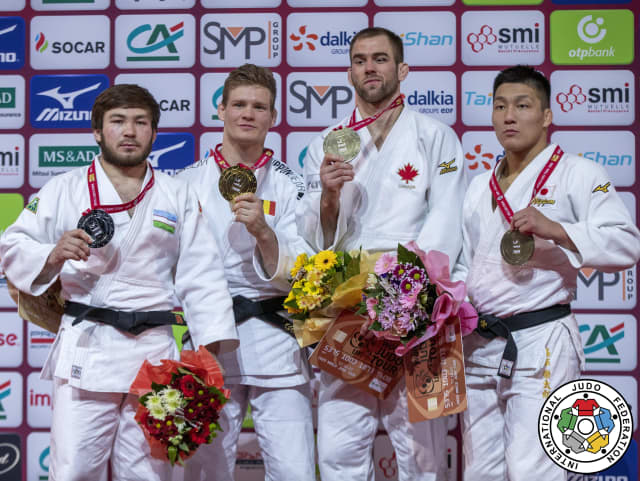 Not everywhere can make available to judoka a stadium with a capacity for close to 20,000 people, an audience in times of a pandemic, four tatami, a gigantic warm-up area and a thousand reward points. Paris is a different grand slam, a special tournament. Those who come do so with respect and anxiety and those who do not, always end up regretting it. We are here and we will feel everything because Paris is Paris. Everyone knows it; we do too, because it is 50 years old and because the Grand Slam in Paris is a world apart.