Patrice Rognon is a colossus with a big heart and judo is the secret. He is above all a key figure in the organisation of the Paris Grand Slam and so many other events. In a few months he will hand over and sail towards new horizons which will not be far from judo, on the contrary.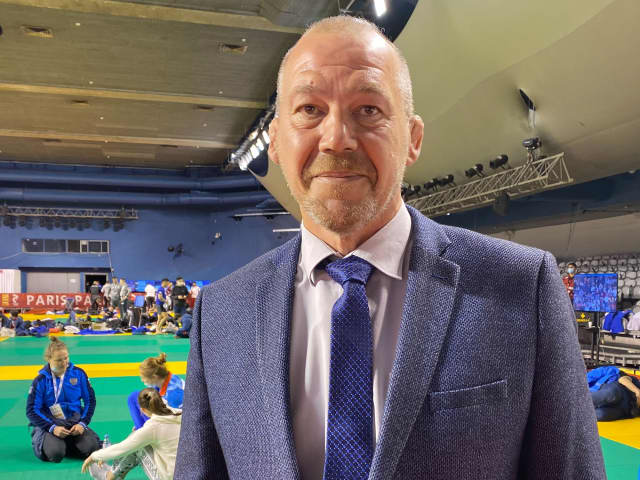 Patrice Rognon truly fell into the magic potion of judo when he was little, "I started at four years old near Belfort, in 1970. I didn't have much choice, it was a bit of an obligation in my family. Quite honestly, at the very beginning I didn't like it, but as soon as I won my first medal, in a youth competition, I started to realise that judo would be my sport."
A few years and especially a few medals later, Patrice entered the INSEP, the French national training centre and spent many years with the French team, "I participated 14 times in the Tournoi de Paris. Unfortunately, I never won it. It was another era, when the tournament took place in the Coubertin. What struck me the most if I compare that time to the Grand Slam in Paris today is that at the time there was no social media. We didn't really know our opponents. There was no video analysis. During my first tournament, I met an East German who was a world medallist, but I didn't know him. If I had known, I probably wouldn't have won. We weren't afraid.
I also realised quickly that as a member of the French team we had special treatment, with our own changing rooms and food. We were pampered, we were like kings."
As Patrice says, "Coubertin smells of legends. It was impressive to fight in the footsteps of Geesink, Yamashita or Rougé. Every time I told myself that I too was there, it was like a dream. Paris was already the biggest tournament in the world, a world championship in all but name. Here there was more audience than anywhere else, more atmosphere, more of everything."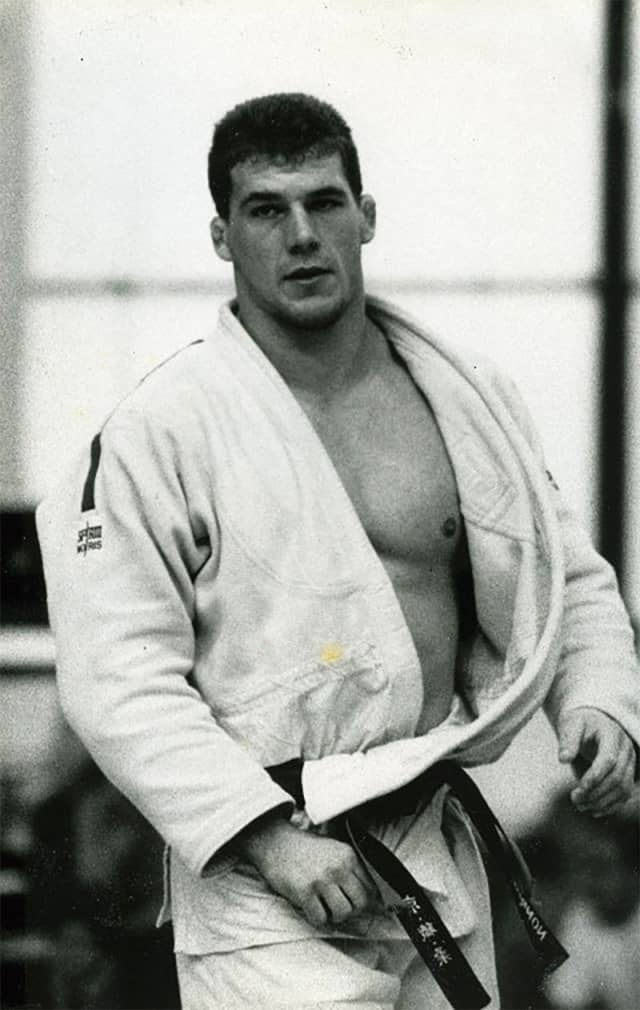 Close to the end of his sports career, with the sports professorship diploma in his pocket, Patrice Rognon became a technical manager in the Picardy region, "I knew that there were two things I did not want to do: take care of the organisation of competition and prepare budgets but in 2007 Brigitte Deydier asked me to join the National Technical Team and asked me to manage the competitions and set up the funding files. I quickly realised that it was a bit of squaring up of the circle because everyone was convinced that their sector was the most important. I remember that our biggest problem was respecting the competition schedules."
To remedy all the problems, Patrice has a philosophy: Good is better than too good!  "Between 1985 and 1995, we wanted to distribute the draw sheets to all the athletes. It was well intentioned but in the end we would generate new problems that were sometimes unsolvable. Today everything starts on time and it's so much easier. We don't have to distribute the draw sheets to everyone."
One of the other qualities of the man who has become an expert in organisation, is linked to his background as a competitor, "I know so much about athletes and I can use that in my work as an organiser. I know their needs. Most of all I know everyone. We discuss, we argue sometimes, but in the end we find solutions. We don't go to war, we respect each other, because we lived incredible moments on the tatami together."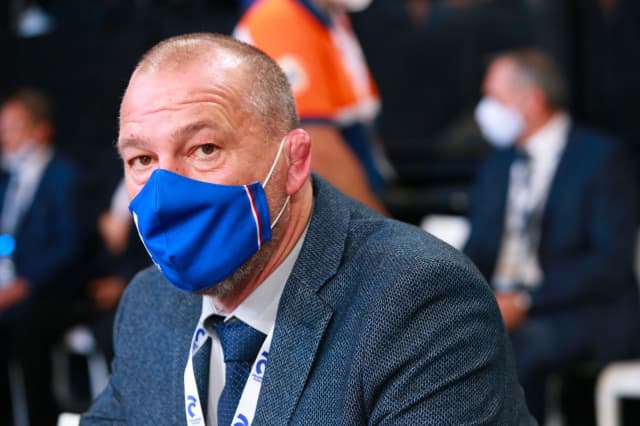 The least we can say is that he succeeded as Director of Sports Organisations and Regulations at the French Federation, with 15 Paris Grand Slams to his credit. Above all, he has a perfect knowledge of all official texts, "It's essential to work effectively. You have to know what you're talking about because the work is still hyper-stressful. It's pure adrenaline. What I like most is working with the volunteers. They all come from such different backgrounds but when they are in Paris, they are all dressed the same and they just want to participate towards the success of our events. Being together is just extraordinary. For me what is important is to be serious in the work without taking yourself seriously."
All is said. Patrice considers himself a creator of memories. His knowledge and memories were created by those who passed on their passion for judo to him, "They gave me history and knowledge. I do the same today."
Today the Grand Slam of Paris has changed a lot, "At the beginning we were really the masters of the event. We would choose everything. Now it is the IJF which is responsible and we are there to apply precise and very professional guidelines. The boss is the IJF. There is a lot more consistency. Some would say that it is sometimes a little less convivial than at the beginning of the tournament, but it is better framed. From my mouth, it is not reproach, on the contrary. There is no room for improvisation anymore."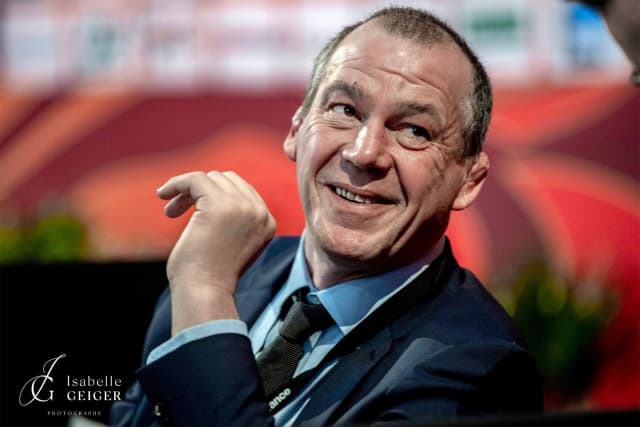 Patrice does not improvise, he plans, he prepares and it is therefore not surprising that his skills call him to take on new functions, "In a few months, I will switch to the organisation of Paris 2024, where I will be in charge of organising the judo tournament. It's a new adventure that excites me a lot, but don't worry, I will be working at France Judo until 31st January 2022, so I will prepare for the next Paris Grand Slam and even then I'll never be far away. The main difference is that I will be able to concentrate on one competition, the Olympic Games, for the next three years, whereas until now I was organising not far from thirty events a year. I move on. It's crazy to think that the last Games in Paris took place in 1924, 100 years ago. I am proud to participate in this new edition."
Patrice has never been to the Olympic Games as an athlete, always in the shadow of the great David Douillet, but he has become, through hard work, one of the pillars of the organisation of major judo events in France and in the world. His good character and his legendary good humour do wonders when mixed with his great professionalism.
For all that you have done on and around the tatami, we only have one thing to say to you, "MERCI PATRICE!"