Ilias Iliadis (GRE), along with Paula Pareto (ARG), are the Athlete Role Models (ARM) for Judo at the Buenos Aires Youth Olympic Games, a role that is important to them and of which they measure the importance. We met Ilias and Paula as they were walking in the aisles of the games, taking advantage of every opportunity to interact with the judokas, their coaches but also the Argentinean public that came to watch the judo competitions.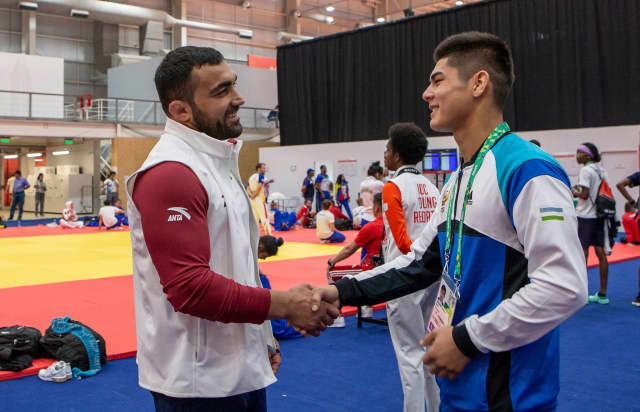 Being an ARM is not just about being a spectator of a major sporting event. The least that can be said is that Paula and Ilias are committed to giving their time and energy to transmit values to the youngest.
"I feel really good, healthy and happy to be here", explained Ilias Iliadis, before adding: "It's a good experience for the young athletes but for me as well. I enjoy every moment. It is great to have the possibility to exchange with other people. I think that I can share my experience as much as I learn from them."
For Paula Pareto, the challenge is important because in addition to being ARM, she is also the heroine of a whole country: "The whole world is present in Buenos Aires. I am very proud of that. I would have liked to have the chance to participate in such an event when I was younger, but the YOG did not exist yet. Here I am at the disposal of the athletes and I am here to support them. This is a great chance and a great honor. It's fantastic for South America and Argentina. This gives us a great opportunity to share our culture."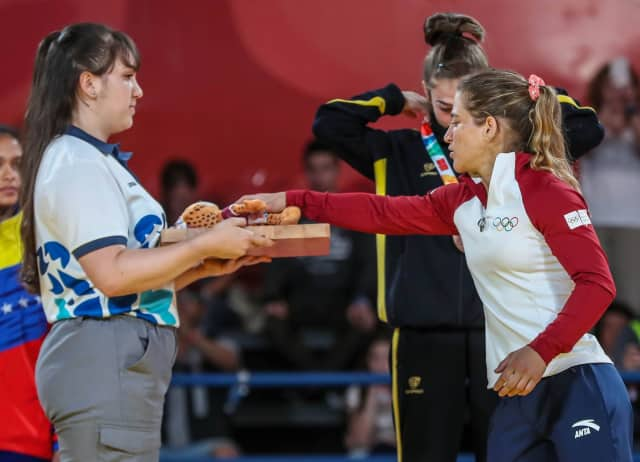 Both champions are in phase. The Youth Olympic Games for sure will change the lives of all participants and for them who have reached the top of Olympus in the seniors, there is ultimately no big difference with what they experienced: "You know, for the cadets participating here, these Games generate the same stress and tension as the Olympics. The main difference is therefore the age of the participants. It's a big step for them. It's not like participating in a lower scale event. This competition is an Olympic event."
For four days, Paula and Ilias have not stopped. They are everywhere: on the edge of the competition area, or behind the scenes, in the warm-up room, but one can also meet them animating discovery judo sessions with young school children, or at conferences with doctors where the health of high level athletes is discussed in all its aspects.
Very active on social networks, Ilias provides advice to young people whose lives are now almost permanently connected: "Social media are taking a bigger and bigger place in the lives of young people today. It is important that they understand what it means and what they can do."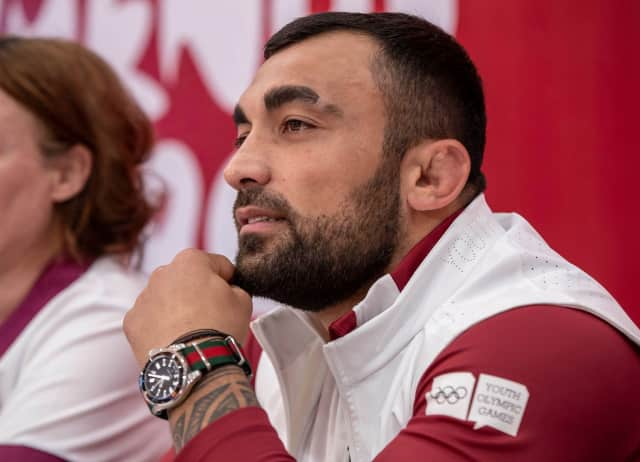 Of these four days of exchanges, the Greek champion can already draw interesting conclusions: "I am astonished to see how many people speak about judo and know something about our sport. We are no longer an underrated sport. Here everyone knows Paula, and knows what I did in my competitive career. Everyone also knows the IJF and the work the International Federation is doing around the world to promote judo and its values. I can only say one thing: THANK YOU! Thanks to the IJF, its president, Marius Vizer, and all the technical teams for all they do for our sport. It's incredible."
Both Ilias and Paula are there to watch judo: "I want to see judo. On the first day, I had a lot of fun watching the future great champions of tomorrow," said Ilias, before adding: "In -44kg, we had a final between a competitor from India and one from Venezuela. It is fantastic that countries that were not visible on the international scene are now able to bring out high quality judoka. The young Maria Gimenez (VEN) was so strong. We need to discover new talent. I love attending a tournament and discover new techniques, new ways to practice judo. We are a living sport that evolves permanently."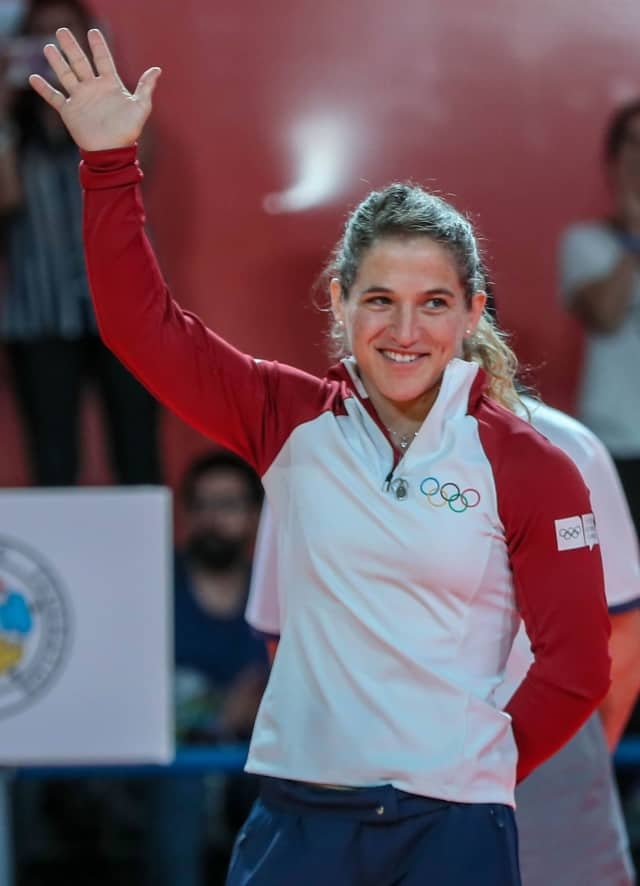 Ilias Iliadis also has a message for the youth present in Buenos Aires: "I want to tell them that I do not want to hear 'I'm too young'. No, it does not work. It does not make any sense. Watch Daria Bilodid (UKR), who at the age of 17 has just won the world title in Baku. Is she too young? Certainly not. It is not a question of age, it is a question of will and motivation. So we have to stop planning things for the next day. We must do what needs to be done now, without waiting."
Paula Pareto has just won the bronze medal at the Baku World Championships à couple of weeks ago. Already a world and Olympic gold medalist, she has not yet made the decision to stop her career and she will be present at the Cancun Grand Prix in a few days. It is therefore still too early for her to say what will be her life after her sporting career. On the other hand, for Ilias, things have changed a lot since his sporting retirement ... but maybe not: "My life is judo. Nothing else. I can not stop. I can not imagine stopping. I have judo in my heart. Judo is my soulmate. It's a second me. An ilias without judo is a soulless Ilias."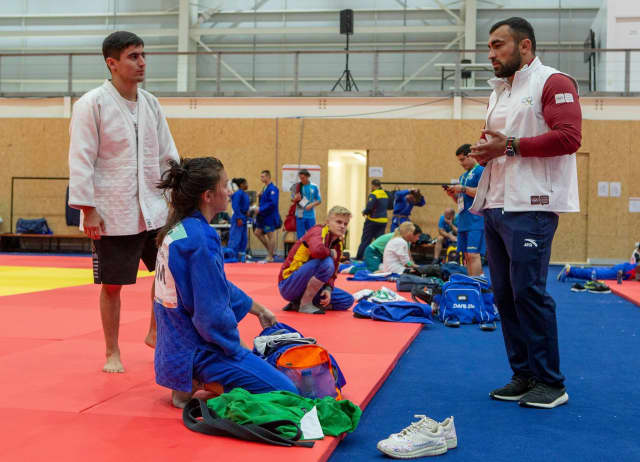 The words are strong, they hit, but they perfectly illustrate what judo has brought both sportingly and humanly to the champion. It is undoubtedly in this passion inscribed in his genes that he draws his life philosophy: "When you are World Champion and Olympic Champion, you are not alone. It's not just a medal around your neck. There are thousands of young people who look at you, who follow you and who take you as a model. Like it or not, we are role models and we can not escape that. But being a model does not mean being a super star. Really not. We are not super stars, we are athletes who have accomplished something and are happy to be able to share, transmit, educate. Anyone who does not understand this is not a champion. You know when I see the number of young people who follow me on social media and who I inspire... I do not have the right to disappoint them. In Judo I feel like in a family and I think it's thanks to this feeling that it's possible to do great things."
We would like to let Paula and Ilias talk about their passion for judo for hours, but unfortunately or fortunately, they have to leave again to speak to this youth of the world that only needs to be guided to give themselves the chance to live a better life.