This weekend 77 athletes from 21 nations came together in Sao Paulo for the third IBSA grand prix of the year. For the athletes attending, it is the final test before the continental and world championships. Day one proved to be a very tough test with an evenly matched competition. The eight gold medals were divided between 5 nations, with Algeria, Brazil and Kazakhstan picking up 2 gold medals each.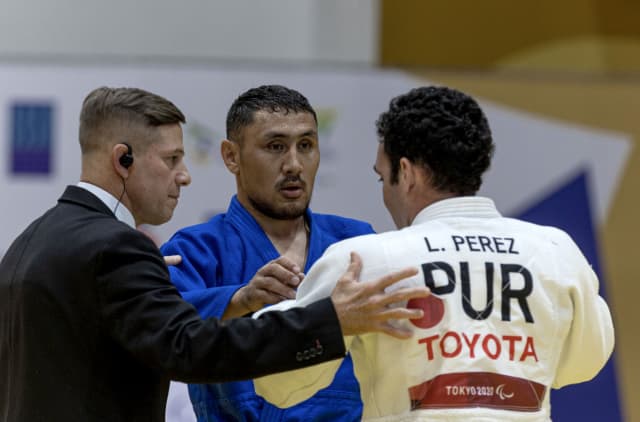 It was not only the athletes who were tested here today. Through the collaboration between the International Blind Sports Federation and the International Judo Federation (IJF), the latter is bringing referees to all IBSA competitions. For many in São Paulo it's a debit refereeing VI judo. Although the rules are almost the same as those in the World Judo Tour, there are some small adjustments, such as guidance for leading the judoka. It is mandatory to keep a 2 handed grip on your opponent at all times, unless going in for an attack right away. Of course there is also more vocal guidance.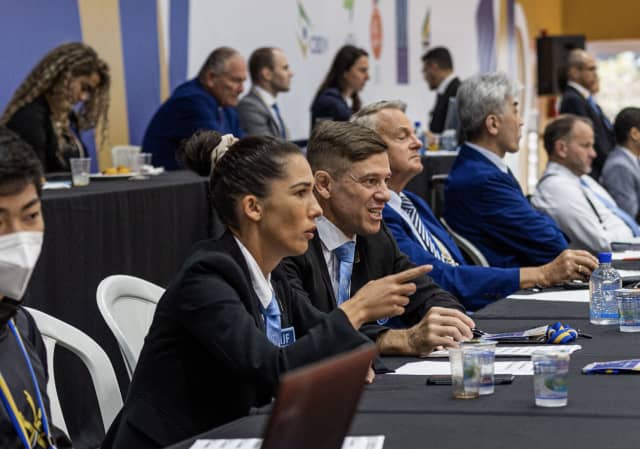 Martina Prgomet of Croatia is one of the referees making her debut. She told us about her experience, "Yesterday there was a session to explain all the IBSA judo rules in detail. Today I noticed it was less hard then expected. It's just a few extra things to think about. Actually, the athletes here make it easy. I am really impressed by their judo, it's so attractive to watch. It makes me proud to be refereeing here."
Attractive judo was not only a subjective, but also an objective view as almost all contests ended before full time with beautiful ippon scores. The day was packed with highlights and left the crowd hungry for more.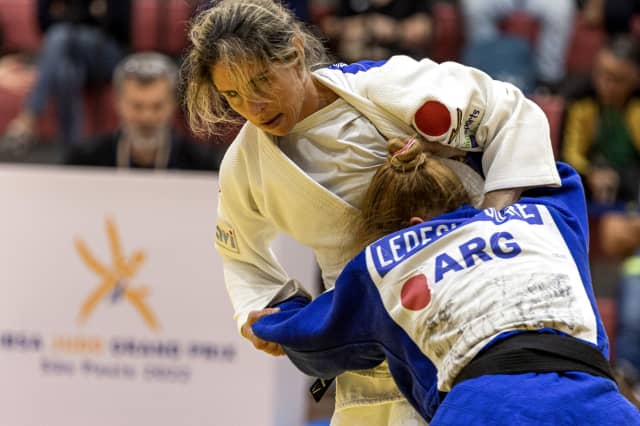 Highlights
J1 -48kg
Winning in Antalya and Nur-Sultan, Rosicleide Andrade of Brazil picked up her third gold medal and remains unbeaten this year. With a beautiful o-goshi she beat Rocio Ledesma Dure (ARG), who had to settle for silver.
J2 -60kg
After picking up a silver medal at the Lisbon World Championships, Ishak OuldKouIder (ALG) was unable to win a medal on the world tour. That was until today, where he was clearly in top shape. He needed only 3 minutes and 11 seconds to beat all of his 3 opponents. 
It's worth making a special mention of one of today's bronze medallists, Bryan Aburto Beltran (MEX) who needed only 2 seconds to beat Yabran Llanos Llanos (CHI) with a textbook morote seoi nage. That throw could easily be nominated for throw of the tournament.!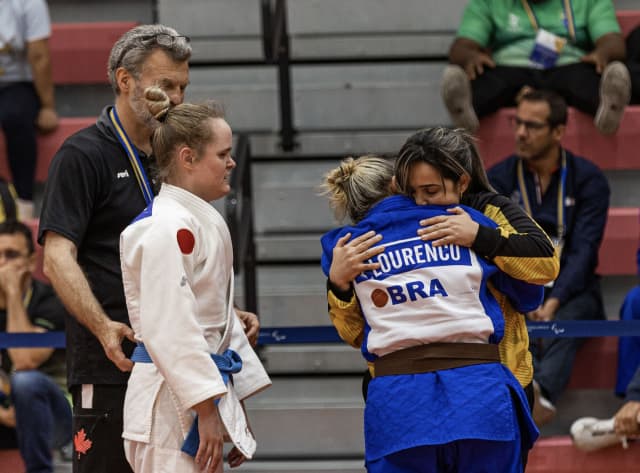 J1 -60kg
Marco Dennis Blanco (VEN) is very dangerous with his left yoko-otoshi. In the final, at no time did he let Faical Chebieb (ALG) get close after he scored a waza-ari with his signature move.
The competition continues and everyone is settled into the rhythm of the judo and also the pace of life in Brazil. Day 2 promises to bring the same energy and excitement as day 1.