It all started nine years ago. A first step was accomplished when Wojdan Ali Seraj Abdulrahim Shahrkhani competed for the first time in the judo tournament at the Olympic Games, in London. It was the first time in history that a female athlete from Saudi Arabia participated. With Tahani Alqahtani it is not one single step but a giant leap forward. Today in Saudi Arabia all sports are practised actively by women. Sport has been promoting education and excellence to the entire community.
For the Tokyo 2020 Olympics, it was announced prior to the Games that Saudi Arabia earned a last-minute wildcard to participate in the competition in the women's +78kg with Tahani Alqahtani. After the official draw, she discovered that her first round would be against Raz Hershko from Israel. Immediately questions arose that were answered today in the most humanist and respectful way, by two athletes representing their two delegations.
With what happened today at the Nippon Budokan, once again judo makes history and helps to build a better world, where respect is the core value of human relations. Saudi Arabia proves that, through sport, we can go beyond differences and make sport a force to unite the world.
The IJF and the entire sporting community highly commends and applauds His Royal Highness for supporting and protecting the decision of the athlete.
The match between Tahani Alqahtani and Raz Hershko took place and that represents a massive step forward that proves respect and friendship while showing that sport can transcend any political or exterior influence.
Tahani Alqahtani received her wildcard prior to the start of the Olympic Games after a decision by the IOC Executive Board, who underlined their goal of having, for the first time ever, at least one female and one male athlete in each of the NOCs along with the IOC Refugee Olympic Team participating at this Games.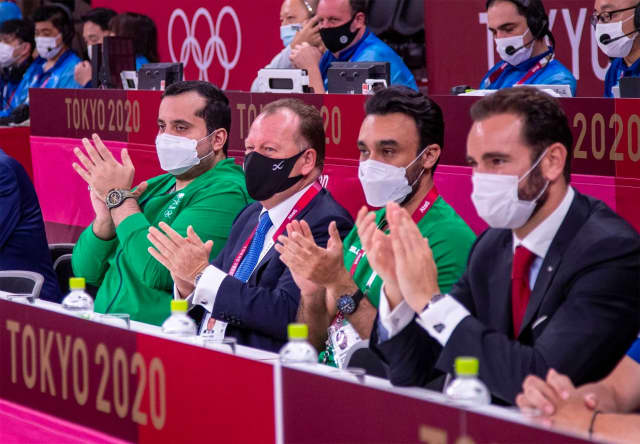 It is important to understand the woman herself. She has become a role model, representing values and power. Tahani Alqahtani started judo a few years ago at the Saudi Judo Training Centre, based at King Saud University in Riyadh. Immediately the 21 year old showed great skill and she distinguished herself among her teammates, making it a natural progression to join the Saudi Arabian senior female national team. Her objective was today to be on the tatami and to do what she knows best.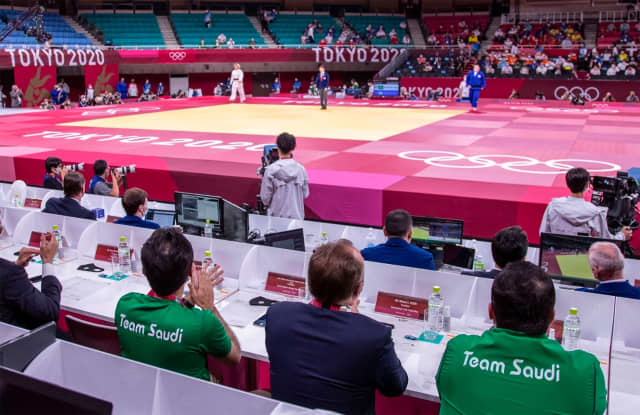 This is what she came for, in full respect of the judo rules and with respect for her opponent. What happened today is not a minor event, it is a massive step forward and the IJF is happy, together with all its partners, from the IOC to the NOC of Saudi Arabia and all those involved, to have contributed to a world where understanding means something.