Sunday, 13 October, marked the final day of the World Championship for Veterans in Marrakech. All Women's categories F1 to F6 came into action on the tatami today, as well as men's M2.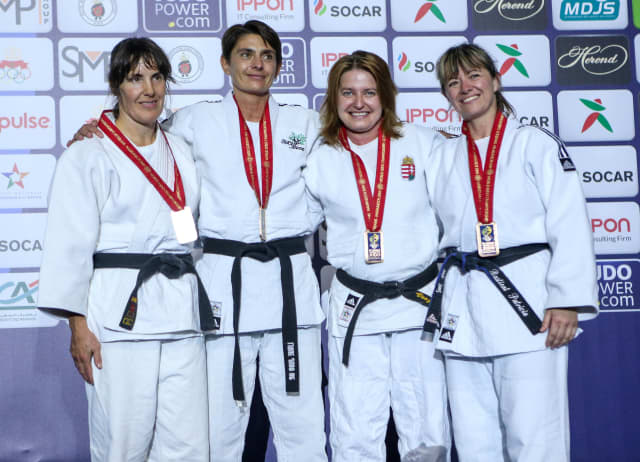 A First for Senegal
The 2019 IJF World Championship for Veterans marks a first for Senegal. It's the very first time a female judoka of this African country participates in the event. Niang Farmata who competes in category F2/-70kg is proud to be here. "It gives me great pleasure," the judoka says. "But to be honest, being a kind of pioneer, also gives me a bit of stress. Hopefully I become a role model for other female veterans to perform on the international stage." Notwithstanding, Niang came prepared. "I worked hard the last three months. Although I have a busy job, I managed to practice judo three times a week and do fitness and cardio almost every day. As it's the first time I participate I'm here to find out how it really works and what to expect. So far, for me it's already a success, since I can participate representing Senegal. Reaching the podium would be perfect."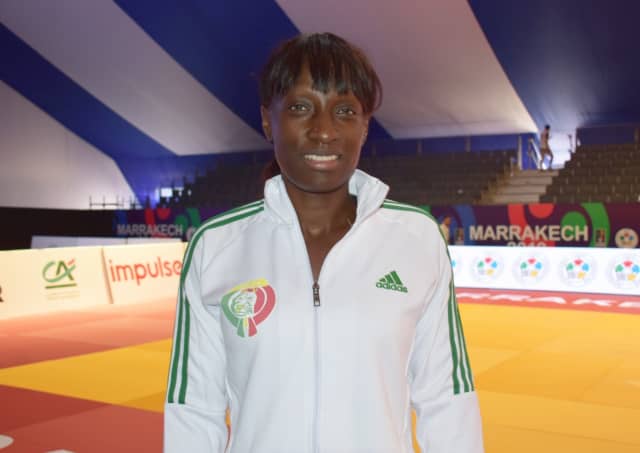 My Way to Marrakech
Lari Loredana from Finland is one of the winners of the video contest 'My Way to Marrakech'. "I travelled to the World Championship to compete and win, but also to meet the other girls and make new friends," she says. "Travelling to this Championship gives me the opportunity to visit the host city as well, but I come prepared. Competition is fierce. I practice five times a week. A combination of judo and other martial arts and fitness. It's great this event exists for older athletes. It gives a purpose while you train."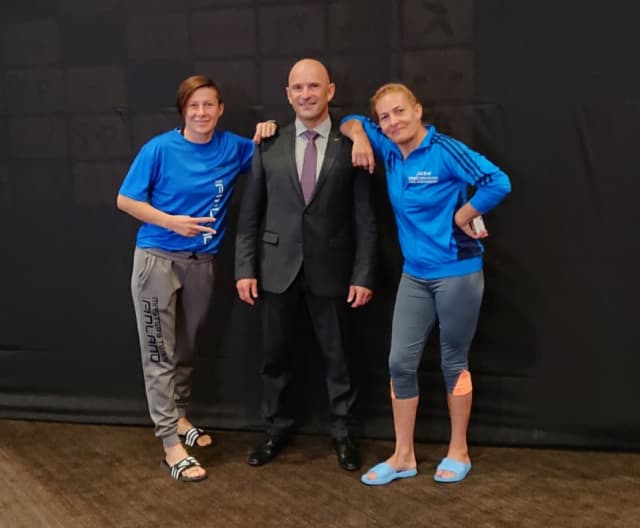 Inspiring Youngsters
Judo veterans not only compete, they inspire youngsters as well. Like Reham Moustafa from Egypt, the gold medalist of the F4/+78 kg category. "It is so important for me to be here! My son is the bronze medalist of the African Championships for Juniors. So, I show him the right spirit. When he sees his mom winning a gold medal, he will work hard to win a gold medal too. I have both sons doing judo and it is very important for me to make them win gold." Reham is a coach for Tayeran, a big judo club in Cairo. "My sons are training in another club. I always go with them to the training sessions and try to make an impact there too."
Judo equals friendship
John Maxwell is the sole representative of New Zealand and really far away from home. He probably travelled the largest distance to get to the Veterans Worlds in Marrakesh. "It's always a great tournament, fine camaraderie, you pick up some great networking, as well as bits and pieces to take back home and pass on to the club and national level players. It certainly is a win-win for me," he says.
What keeps a judo veteran going? "I got this philosophy, lay out these obstacles to rule what you want to do following the mindset of Kano, 'He who's afraid of loss has already been beaten.' For me, age is just a number and it forces me to put my demons of fear and insecurity in a box and to step out and have a go," the Kiwi says.
John has been 'on the road' a while. "I competed in China at the World Police Games and in Birmingham at the Commonwealth Games, but I haven't been practicing judo much for the past month as I have been travelling, that reflected on my performance today. But for me that's also judo. Traveling and exploring the world. Thanks to judo, I now have friends all over the world and I get invited to stay at their place in their country. I consider it a family. A big judo family."
And it shows as he was coached by a friend from Great Britain.
"I have my greater family around the world and then my immediate family of New Zealand judokas. One of the things I was hoping not to do was to compete against one of my international friends. Second round OK, but not the first," John jokes. "It's been a good day, I'm not injured, everybody is a winner," ends the former police officer who now works for immigration New Zealand.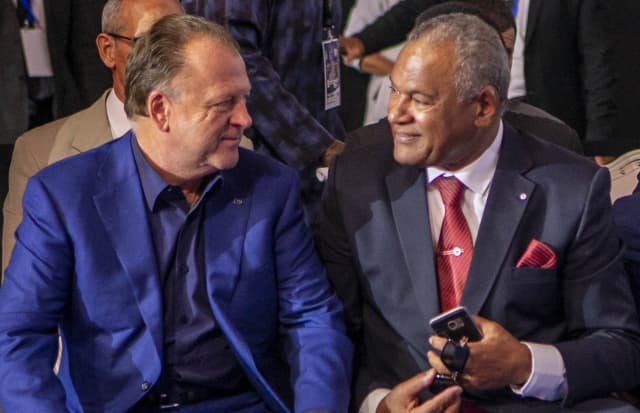 "Today, it was the last day of the competition," said Denis Weisser, Chairman of the IJF Veterans Commission. "We had a great number of participants here in Marrakech and finally the women came into action and also the Men's M2. We witnessed fantastic bouts. It was also an honor having IJF President Marius Vizer being present in the venue. We finished the day with some great judo. The spirit of the tournament was excellent. Many thanks to everybody who helped creating such a great atmosphere," a happy Chairman ended.
Milestones
On closing day of this Championship, we also like to mention a particular milestone by Dutch judoka Hendrik Koppe (M6/+100kg). Earlier in the event, the Dutchman won his tenth World Champion's title in a row at the Veterans and received a special IJF Award for this feat. "I'm really happy with this token of appreciation by IJF," says Hendrik. What about adding an eleventh title next year? "You know, judo for me is part of my life. I'm not going to quit judo ever. If I'm feeling good and fit next year, I'll be back again at these Worlds."
Merab Loseurashvili, a referee from Georgia, was also awarded with the special IJF Award by the IJF Refereeing Commission marking his retirement from international refereeing. "I am very happy to receive this award from the IJF. I have been refereeing for 26 years now and I can't even describe my feelings at the moment," Merab Loseurashvili said. "All I can say, is that I am grateful to the IJF for honoring me at these World Championships for Veterans. I will continue as the Referee Director of the Georgian Judo Federation."
Last but not least …
Mobile society has also entered the tatami. Remember the judoka who dropped his phone during a bout on the tatami at the Grand Slam in Baku? Well it happened again a bit later at the Cadets Worlds in Almaty … and now also at the Veterans Worlds here in Marrakech. It's of all ages apparently. A sign of the times?
ALL RESULTS
Download the results via the link below.
Ippon Org Results WC Veterans Final.pdf
Download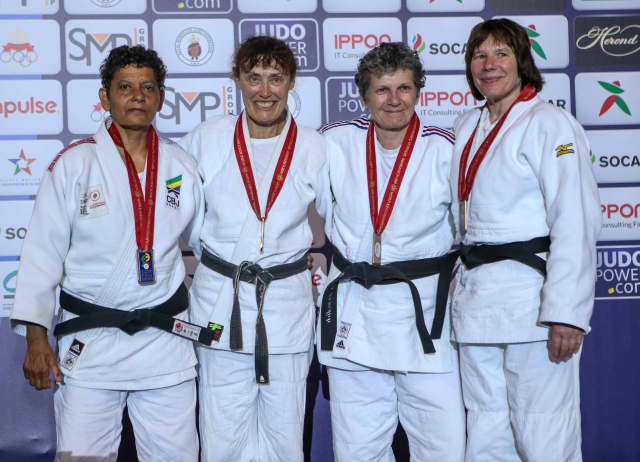 PHOTOS
Check out more photos via this link.