After the French magazine L'Esprit du Judo, a benchmark in our community for the quality of its analysis, its thematic files and its great profusion of technical advice, the team of enthusiasts who have been writing it for more than fifteen years are launching Spirit of Judo!
There will be reports from dojos around the world, analysis of competitions, detailed technical sequences and reviews from experts including Ugo Legrand, Jane Bridge and Gotaro Ogawa. We will deliver  interviews with special attention paid to major Japanese, French, Russian and Brazilian systems, to understand what makes them strong. You can expect small and big stories of world judo, whether in Africa, South America, Central Asia or anywhere else around the world. 
Olivier Remy, the Editorial Director of the magazine, is enthusiastic about this new chapter in the project, "We are judoka and we are very happy to be able to share our reports, every two months, with all judo lovers around the world, with this easily accessible magazine in English. Judo enthusiasts will find all the sections that made L'Esprit du Judo so successful, thanks to the investment of our entire team, including journalists and photographers from several countries.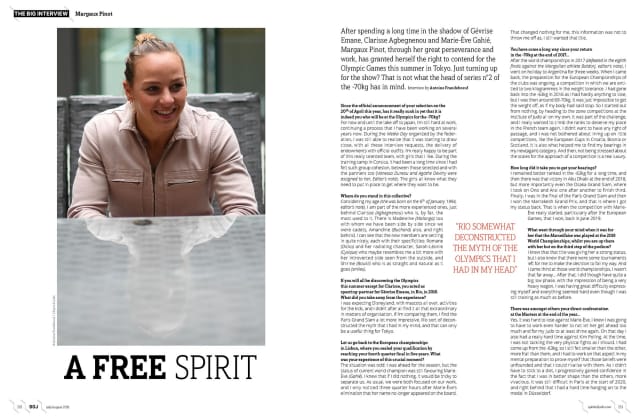 The June issue is devoted to forbidden and often forgotten techniques, but we also offer the opportunity of uncovering the three previous issues by making it possible to purchase the issue, subscribing for six months or even for one or two years, which is also a way to support the project. We are indeed an independent publisher which lives thanks to its readers. We therefore sincerely hope that all judo lovers will go for it!"
This English edition is 100% digital and available for smartphones, tablets and computers, by direct download from www.spiritofjudo.com.  
The latest issue (as well as the three previous ones) can be found at