The European Judo Union has launched a global initiative, called Judoka for Judoka, to support Aris Leonidis of Greece.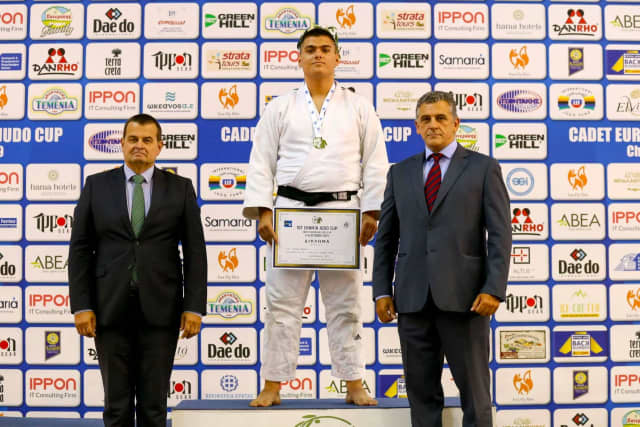 Last year, on the occasion of the European Championships, which were held in Porec, Croatia, a terrible accident occurred, resulting in the serious injury of one of our judo family members. 
Rising star, Aris Leonidis of Greece suffered a very serious spinal injury and was immediately operated on, before transport was arranged for him to return home to Greece and enter an intensive rehabilitation programme.
He has now been cared for at both KAT General Hospital and ANIMUS Recovery and Rehabilitation Centre. While our supportive messages and faith in his recovery are a comfort, in order to really help Aris, he needs our financial support. Anything that you can contribute will go a long way. For us 1€ is not a lot, but if many can make even a small donation it will be life changing for Aris.
More video message from our judo community: CLICK HERE
The Hellenic Judo Association has assisted the Ministry of Labor and Social Affairs to set up a donation account for Aris and we would also like to ask anyone who is able, no matter how much or how little, to donate to Aris' recovery via the EJU contribution channel.
The information for donations is as follows, by bank transfer as well a link to donate directly via PayPal: CLICK HERE
Beneficiary's name: EUROPEAN JUDO UNION Address: 31/6 Triq San Federiku, Valetta, Malta Account number: 11763945-03959886 (EUR) IBAN: HU84117639450395988600000000 SWIFT/BIC: OTPVHUHB Bank: OTP Bank Description of payment: Judoka for Judoka