When Moira Koster travels to Europe to compete, she has a long way to go as she lives in New Zealand, but that does not scare her even if she has to face many challenges. She recently travelled throughout Europe and Africa to participate in several International events and the least we can say is that she did not come for nothing. We asked her a few questions to know more about who she is and where she finds the energy to keep competing even if her life changed a lot some years ago.
IJF: You recently participated in continental opens and you stepped on the podium several times. How did it feel? Moira Koster: Quite honestly I felt a bit of shock. I had been working hard and with my coach we had set some goals but once I won the first medal I felt the momentum building. It still hasn't settled for me as we have been doing back to back tournaments for four weeks, so I haven't really had much time to think about it but at this stage I am just happy my hard work is paying off!
IJF: Are you planing to participate in IJF World Judo Tour events (grand prix, grand slams, world championships) also? Moira Koster: At the moment my campaign is about working towards the Commonwealth Games, which is an important event for New Zealanders, however this year I would also like to compete in the world championships to gauge where I am sitting and then look to compete at grand prix and grand slam events next year.
IJF: What are your objectives? Moira Koster: My first goal for this tour was to qualify for the Commonwealth Games and after the first competition, I must admit, I was performing better than I expected and with each tournament over the last 4 weeks I felt more and more confident. I felt in training that I was in the best shape of my life and now with the results I know that for sure!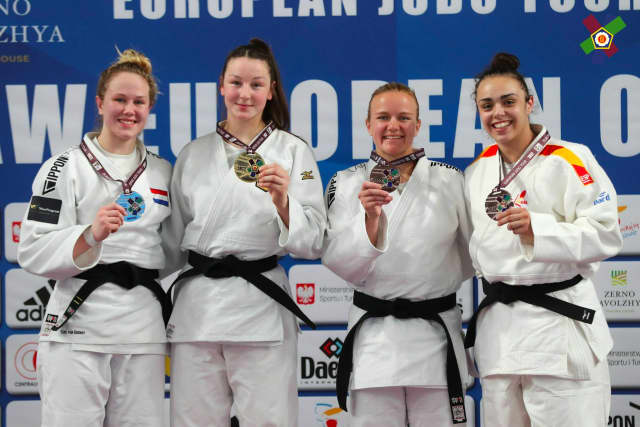 IJF: You are not only a competitor but also a mum, aren't you? How old are your children? Moira Koster: I have two wonderful children; our son, Sam is 11 years old and our daughter, Norah is 3 years old. They both do judo as well.
IJF: How do you manage being a mum and travelling around the world to compete? Moira Koster: We are a judo family so I am extremely lucky that my husband Jason and our parents understand and are extremely supportive of my travels towards my goals. Without them none of this would be possible. It is never easy having to leave my children to chase my dreams but sacrifice is part of sport and life and I know that when they are older they will understand this and I hope it will inspire them to chase their dreams no matter what.
IJF: After becoming a mum, what were the challenges to face to be able to come back to competition? Moira Koster: One of the biggest challenges was simply believing in myself again after being out for so long but because we are a small judo country we have to put a lot of work into other areas and one of those areas we worked on was psychological preparation and this really helped.
Judo in New Zealand receives no financial support so all our athletes are self-funded. This means we have to work hard and choose the right opportunities for our travel. With the world pandemic our federation imposed a travel ban so only athletes heading towards the Olympics were able to travel during the Covid period. That put a bit of stress on me as it shortened my qualification period for the Commonwealth Games. 
I also had to prove myself again as a number of people didn't believe that it was possible for me to do well after having my daughter.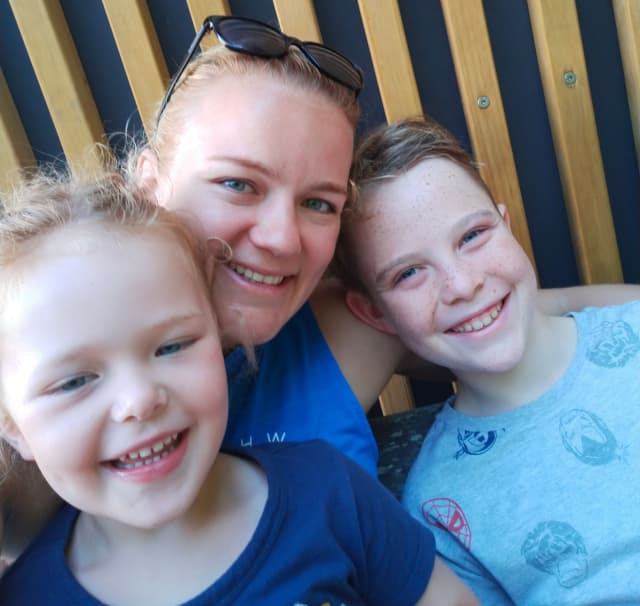 IJF: What pushed you to keep competing? Moira Koster: Both me and my husband are very competitive and we honestly love judo. My husband was striving towards the Tokyo 2020 Games and so I had to sacrifice a lot while he was away. Unfortunately he missed out but when he came home we decided it was my turn and like any supportive couple we push each other to train hard and keep one another accountable. We have such an amazing club that we run and I was really enjoying my judo so with that it was easy to push through the hard times.
IJF: Often giving birth puts an end to a career. What would you say to women who are in the same situation as you were and who doubt they can come back? Moira Koster: Nothing is impossible! Being a mother shows you what you are truly capable of and it shows you how strong you truly are. I feel that motherhood has made me better and my advice to other mothers is to start things slowly when you come back and just enjoy the journey. 
IJF: Tell us a little bit about who you are, where you started judo, when, how? Who inspired you? Moira Koster: I am Moira Koster but I still fight under my maiden name De Villiers. I was born in South Africa and emigrated to New Zealand when I was 13. I have been fighting for New Zealand ever since. I started judo when I was 5 years old with Oscar Knoester at the Kano Institute. His passion for coaching made me fall in love with the art of judo. I was the only girl in the preschool session and being a little bit of a tom boy, I thought if boys can do this then I can do it better. I might be slightly competitive! 
There are a few judoka who have inspired me over my years on the mat. Firstly, Lucie Decosse was such an amazing judoka and I enjoyed watching her fight. I loved the attitude she displayed towards fighting, win or lose.
Secondly, Kayla Harrison, such an inspiration and an incredible human beyond judo. Not only does she put 100% into everything she does, she is also so caring. I had a small exchange with her at a tournament in 2016. I had a bad loss and she was nice enough to stop and chat with me. She is a champion on and off the mat.
Lastly, my loving children inspire me to be better and show them that you can always chase your dreams. Seeing the amazing things they achieve in their lives only inspires me more to keep pushing toward my goals, even when times are tough.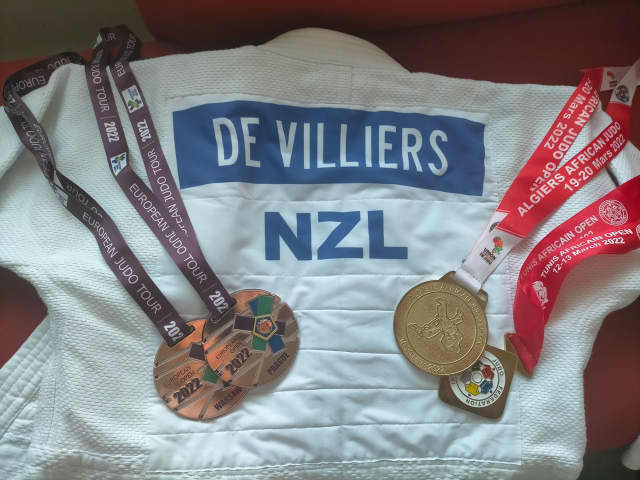 IJF: New Zealand is far from any event. This is an extra challenge. How to you cope with that? Moira Koster: Yes we are quite far away from the rest of the world but athletes know that preparation is everything. We ensure we book our flights to arrive 4-5 days before the tournament, to adapt to the country's climate. The big one for me is that as soon as I start travelling I try to adjust to the country's time zone and then follow a training protocol as soon as I land in the new place. The other thing for us is that we have always had to do this big trip so while it is not the nicest, it is normal for us. 
IJF: How do you train and where? How to do mange your career? Moira Koster: I do 5 judo sessions per week. We have 2 club sessions which are a mix of randori and teaching, 2 technical sessions where we focus on situational randori and techniques and then 1 randori session. I also do a lot of cross training and do BJJ and boxing pad work. When I was pregnant I couldn't do randori so I got into boxing to keep up some intensity without risk.
We do a really good job of balancing our time though, to make sure we are there for the children. Both of them are very active in sport and out of school activities so we have to have clear routines. We have one night a week that we are not allowed to do anything and that is Thursday, our family date night. We go out, have ice-cream, play games and it is something we all look forward to after a big week of activities. It's funny because I am either there on the sidelines supporting my children in their sport or they are mat-side supporting me. We have a saying: Team Koster! So, we all work together towards all our family goals.
I want to add that this might be an individual sport when competing but it really does take a team to achieve great results, from my family supporting us, friends watching and cheering via the internet, to all the training partners putting in the hours to making me as strong mentally and physically as possible. Without them none of this would be possible: Team Koster!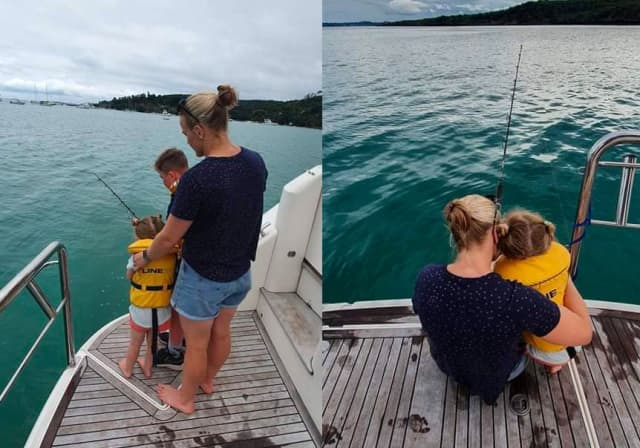 Moira Koster is definitely a positive and energetic character, who is not afraid of challenges, because actually they make people grow stronger. Today she is aiming at a goal that has several ramifications. An athlete, a mum, a supporter are only a few words that can describe her. Beyond this, what is important is that everything is possible, everything is manageable and she is a true inspiration for many people.