Paris really is different from any other event in the world, with its history, it's glorious list of medallists and it's capacity for inspiring the public. The Paris Grand Slam is not just a judo event but an occasion that holds a special place in the Parisian calendar. The format is also different, with most grand slams being held over 3 days; in Paris it is a two day extravaganza with 7 categories fought to their conclusion on each day.
Two judo experts with their own special links to Paris enjoyed the judo of day 2 and offered their observations for our technical analysis.
Celine Lebrun (FRA) is a very well known name in France but more specifically hers is a name that could be engraved on the ceiling of the Bercy. Alongside her world gold, she won the Europeans 5 times and was world number 1 throughout 2009 and 2010. Celine won gold 6 times, among her 11 medal-winning appearances at Le Tournoi de Paris, an unbelievable record!
Celine could be found back in the Bercy on day two of the 2023 Paris Grand Slam, enjoying being part of the occasion, seeing the newest generation of judoka excite the judo-loving onlookers.
"Today there were a lot of attacks and not so many shido wins, certainly in the early part of the day.
Great fighters have created really intense contests, bringing power and intention, looking for ippon. At -90kg Ngayap Hambou was amazing, competing with such energy and without fear when faced with an Olympic champion, whom he beat, and then a world champion he could not pass. He finished his day in 7th place but must be proud of his attitude and approach. His performance is a lesson for all young judoka aspiring to this level."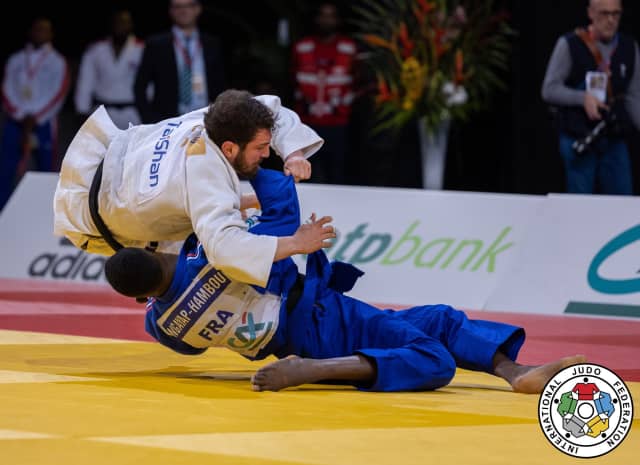 "Romane Dicko (FRA) and Kayra Sayit (TUR) fought so well, especially in the kumi-kata phases. It was a win for Sayit in the end and even without the positive scores it was an interesting and professional match.
I have to note the beauty of the Bercy, as always, standing as a reminder of all the emotions athletes feel at the top of their game. It's great to be here and I hope all the athletes can take some moments to really breathe it in."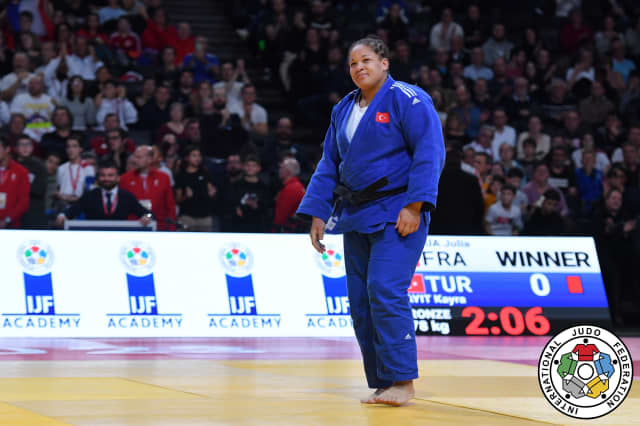 Armen Bagdasarov won Uzbekistan's first ever Olympic medal, a silver in 1996, but also won two medals in Paris, in 2000 and 2001 and just a few years later he refereed in the Bercy. Now he is one of the IJF's Head Referee Directors, appreciating the role of both athletes and referees and all they have to manage to remain at the top level.
"The athletes invest so much and for a very long time to ensure they have the right technical and physical preparation to be competitive on the World Judo Tour. It is clear that many have now returned to their best level after the Covid hiatus but some have not converted that work into consistent performances. Being consistent is important."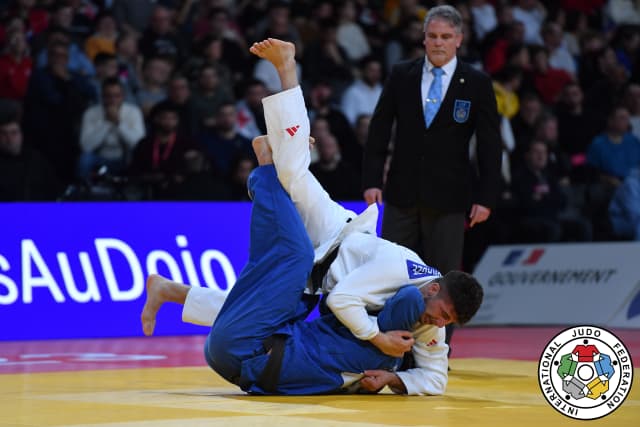 Paris brings big pressure for referees. It's special and everyone watching knows the rules and understands the decisions. I refereed here too and it was hard. Referees have a special feeling just like athletes do, with nerves they must overcome. Today they did that very well and performed excellently.
At -81kg we enjoyed the day of a great Georgian world champion, especially in his semi-final against Albayrak, taking only a minute to complete the task. Tato Grigalashvili's judo is positive, strong and entertaining. He follows the rules and is always respectful. He's a great example."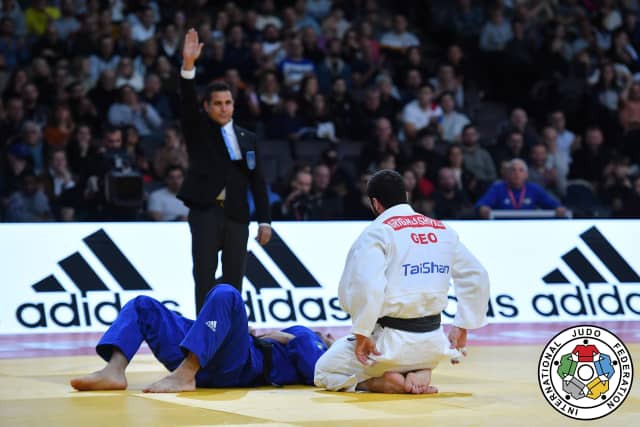 There will be feedback for every delegation, for all referees and organisers but for now everyone can take some time to rest and celebrate because Paris is over for another year and it has been a weekend well-lived.