Imagine being born into a judo family and spending your whole childhood on the tatami, then continuing into your professional life and becoming an IJF photographer. Emanuele Di Feliciantonio is one of the best at what he does and part of that comes from his total immersion in and love for the sport.
"Today I saw a lot of preliminary matches that already had the quality of grand prix or grand slam finals, the level was so high.
The standout player of the day for me was Tomita (JPN), who was completely unfazed by the size of her opponents, despite looking considerably smaller. She had agility combined with beautiful technique and always found a nice way to throw regardless of the barriers presented by her opponents. The well-drilled technique produced such clear ippon judo, without any blocking. This is real judo and exactly what I look forward to seeing from the side of the mat. My camera is ready for this. Really impressive. As a side note I also found it fun that, in every fight, she entered the contest area like the sumo athletes do, with the wide leg stamp. She looked so serious, giving herself the mental preparation to begin. It shows character.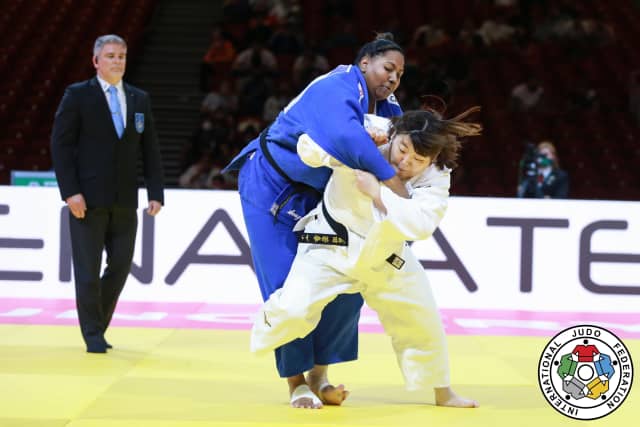 The final was not what I was hoping for, with a lot less movement than we had seen earlier in the day. The spirit of judo is alive and well though, as evidenced by Asahina carrying Tomita from the tatami after what looked like a knee injury in the final exchange.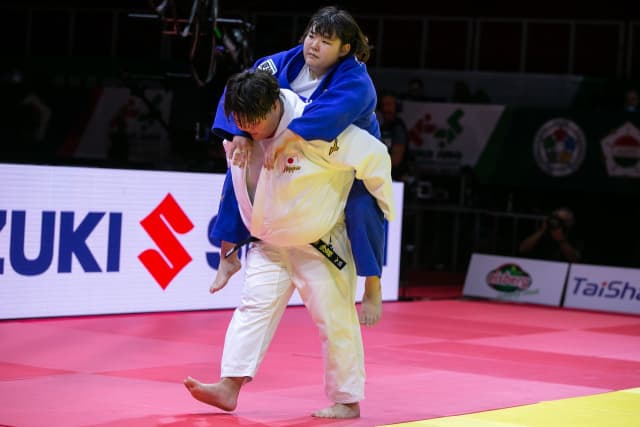 I was very sorry for the Tunisian who seemed to suffer an injury early in the day and couldn't continue to compete. Of course injury is part of sport but it's always sad to see it on such a big stage when we know what it means to the athletes and their delegations.
I was surprised to see seeded Belarusian Slutskaya go out, but really enjoyed some of Souza's (BRA) judo today, particularly the way she dealt with the French judoka so easily; that surprised me.
At +100 Khammo (UKR) really stood out for his spectacular judo, with huge throws, ippon after ippon, particularly favouring the seoi-nage, with great rotation and a perfect completion ensuring perfect control and a perfect score. He did it over and over again, including in the bronze medal match against a very disappointed Georgian. Khammo has shown great potential often but somehow hasn't been consistent. Today he held it together and gave us some of the biggest judo of the whole tournament. He was brave, let's say fearless, even, taking opportunities and making some too, to employ huge techniques with full commitment. Winning judoka must be brave and Khammo is perfect example of that.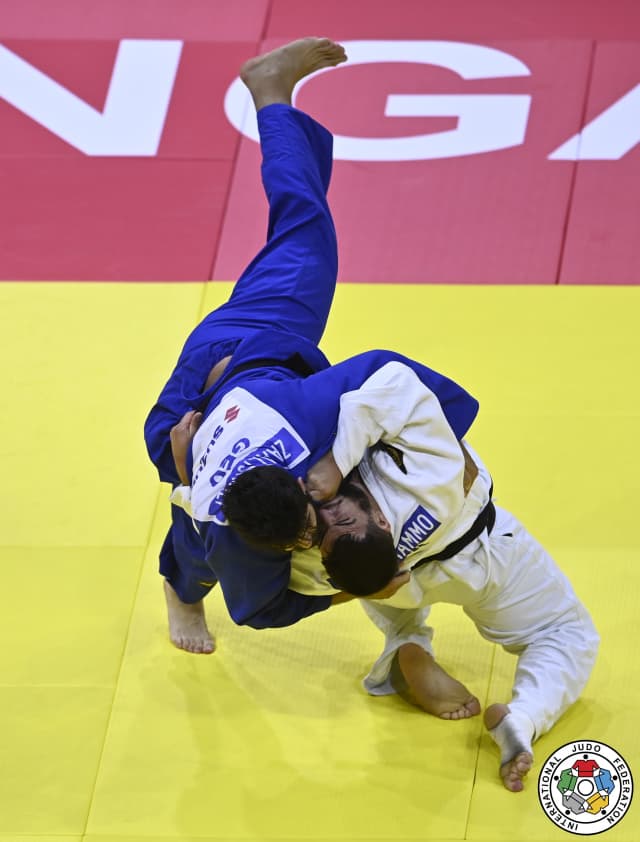 Kageura (JPN) didn't seem to be at his very best today but kept trying different techniques, looking like they wouldn't work, but somehow he arrived at the win every time, all the way to the final. There he did the same, looking under serious pressure from Bashaev, but pulled a waza-ari out of nowhere. He only just managed to hold on to it as Bashaev employed a magnificent sequence in ne-waza and got the hold, but with not quite enough control to keep it. Despite the run of play, Kageura became world champion, with the qualitative nature of our sport coming to the fore. He may have been dominated for the majority of the contest, but high quality moment is enough!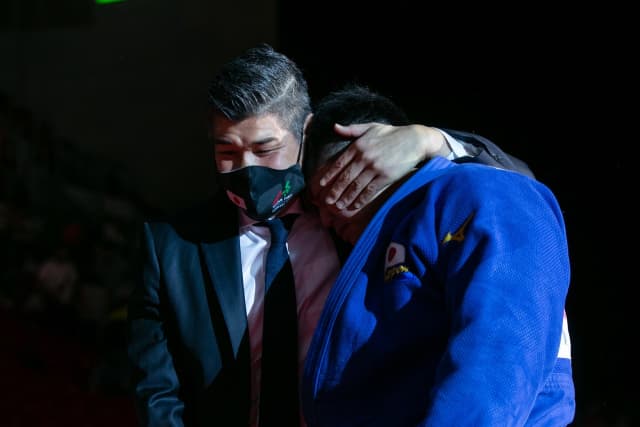 It was interesting to see two of the smaller men make the +100kg final along with Tomita in the women's category. With 3 out of 4 of the day's finalists being light, dynamic and more athletic, it shows a need for this style of judo and indicates what works best for the heavyweights in terms of their training needs. Fitness and agility are basic requirements and that showed today. It's important that we continue to encourage this.
Another strong and athletic judoka in the men's group today was Roy Meyer. He brought real energy to the mat and aimed at ippon judo all day."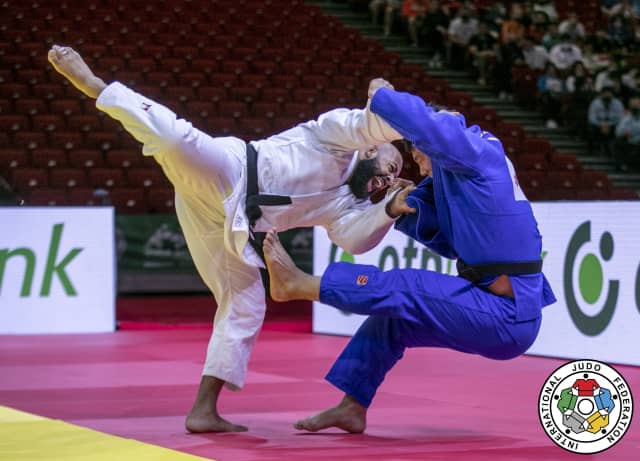 We left Mr Di Feliciantonio fast at the end of the competition, to get back to doing what he does best, archiving the best moments from the day.
The individual event is over, but the World Judo Championships Hungary 2021 is far from complete, with tomorrow's mixed team event looming. Team events are always exciting and emotional and we have a stacked day ready to begin. Day 8 can be followed on our live stream, as always.