Imagine … husband and wife practicing the same sport … both elite athletes travelling together to all competitions around the world and bringing along their recently newborn child … Meet Diogo and Taciana Cesar, meet the judo couple representing Guinea-Bissau.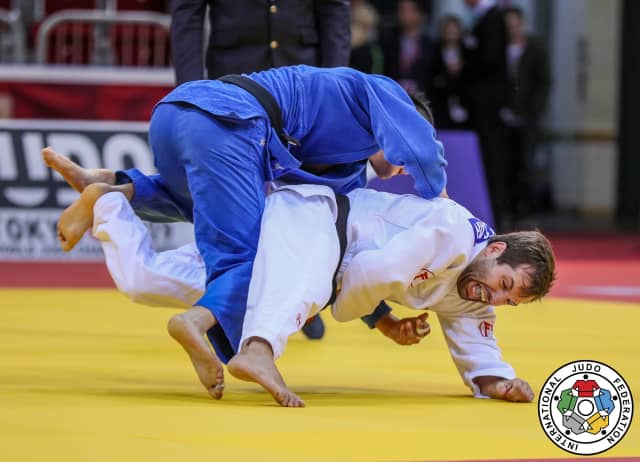 Taciana Lima was born in Brazil and became a PanAm Champion in 2001. She started representing Guinea-Bissau when she rekindled relations with her father, who was a minister in the African country. Since 2013 she won 5 consecutive African titles. The first year she represented Guinea-Bissau, she was still based in Brazil. But the travel and the world circuit became an expensive endeavor, so she relocated to Portugal, to stay with siblings of her father. There she met her future husband Diogo. "At first we both represented different judo clubs," Taciana says. "But now we have our own club where we coach a lot of kids." Diogo and Taciana got married in 2014. "We do everything together," explains Taciana. "We practice judo together, the physical training, the traveling to competitions."
"I also choose to represent Guinea-Bissau," Diogo adds. "At a certain point we travelled to Guinea-Bissau to host some judo clinics and we noticed there were a lot of kids with plenty of talent. So, it would be a good idea that they had both a female and male athlete representing the country as a role model for the youngsters."
Taciana ended 9th at the Rio Olympics. "That was a great achievement for me. I lost against the bronze medallist Galdabrakh. My whole family was there to cheer me on. That felt really good."
Recently, Taciana and Diogo became the parents of a baby boy. The child is five months now and he travels along with them to all the tournaments on the IJF World Judo Tour. "It's an amazing fact that we can enjoy this life as a family together," says Diogo. "Becoming a parent is one of the best feelings in the world. It's not always easy with the life we live, but we discussed it a lot and so far it works well. Our son is still very young which makes it easy."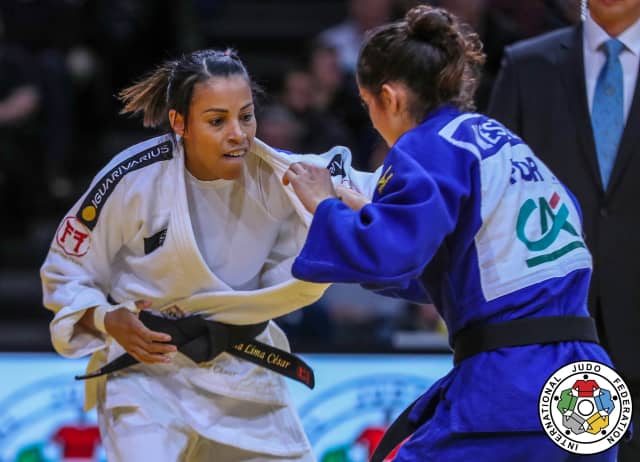 "The birth of our son was well planned," Taciana adds. However, after becoming a mother, the athlete had no plans to retire yet. "I returned to practice putting on my judogi hardly five days after giving birth," she says.
Only taking a year off in 2018, after the 2017 Masters in Saint-Petersburg she returned to competition at the Grand Prix in Tell Aviv earlier this year. "After giving birth, I changed weight categories, from -48kg to -52kg. Losing weight would ask too much of my body right now. You know how it is with a baby, some nights you sleep and some you don't," Taciana jokes. "I knew returning to the tatami wasn't going to be a walk into the park. I lost my first fight in Tel Aviv after 30 seconds. Two weeks ago, at the Grand Slam in Paris I improved my performance and was stopped in round three. So, I have to take it a step at the time. Clearly we get a lot of help from friends and family. Otherwise this would not be possible."
"Travelling together to all these tournaments as a couple surely has its advantages," Diogo claims. "We know each other through and through." Taciana confirms. "It really helps. My family is always there with me."
"We're on a 4-year plan that will end in Tokyo with the Olympics. It is a wonderful period we are enjoying together without stressing too much. We train a lot, but we also enjoy a lot as a family."
After their active career the couple wants to continue to promote judo in Guinea-Bissau. "It won't be easy as budgets for sport in the country are limited, bit it will be worthwhile to try as there are many talented kids," ends Diogo.