We have come to the end of the 2019 World Judo Tour, culminating in a star-studded Masters tournament in Qingdao, China. At the end of day 3 I sat down with Mr Saso Sindic, IJF 'A' referee and now a member of the International Judo Federation IT Team, to discuss the action.
" I have been impressed most by Bekauri of Georgia, the 19 year old current junior world champion. He has beaten Senior world championship medalists all day to reach the top of the podium. This incredible performance opened a big challenge for the Georgian -90kg Olympic selection.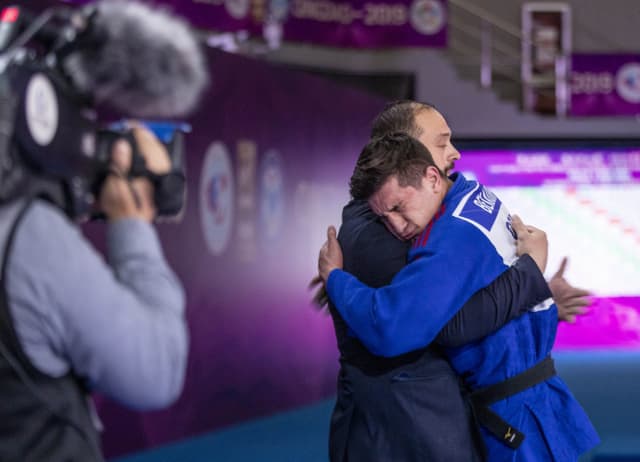 There was a big surprise also at -78kg, with all 4 top seeds going out in their first contests. Both French girls used this opportunity for maximum effect, with gold going to Posvite and silver for former world champion Audrey Tcheumeo.
The uchi-mata of Harasawa (JPN) at +100kg was something beautiful to see, in every round. His crisp, clean entry and perfect kumi-kata were a lesson for his opponents. Lovely judo to watch. It's a shame Krpalek (CZE) was unable to compete in the final as that would have been a real clash.
There were several direct rivalries today, for example SRB at -90kg, BRA in +78kg, NED at +100kg and now Georgia at -90kg. Seeding could have had an affect on these challenges but at the end of today it seems seeding didn't have an impact on the difficulty of their routes.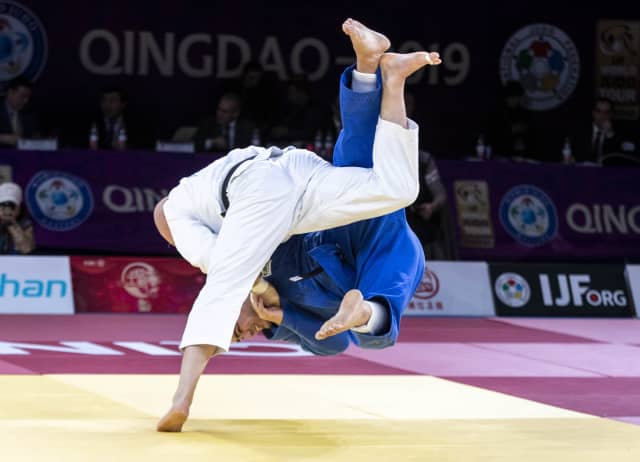 In a different kind of rivalry we saw Fonseca (POR) as current world champion, face off against Wolf (JPN) as current world bronze medalist. They didn't actually meet at the world championships, but here it happened early in the day, with the Japanese judoka coming out on top and the world champion leaving empty-handed. This group being won, in the end by Korrel (NED), just added to the impression that the Dutch team prepared extremely well for this event, winning two golds today alone.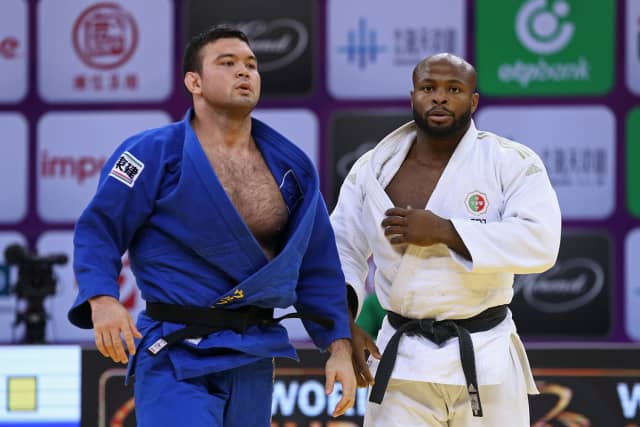 Very important points were on offer for the top 36. Some athletes here are not yet in the qualifying zone for the Olympic Games, making their attendance absolutely necessary. I like the concept of 36. Fighting for massive points for both qualification but also for the seeding of the top 8. It's a more interesting event now, to concentrate the level and have really important fights and rivalries on show.
The invitation rule being concrete now, 36 plus two from the host nation (if not already invited) instead of finding replacements when someone in the original 16 might decline a place, means there is no diluting of the level. Everyone has something to fight for and the gap between the top players and those unqualified doesn't necessarily have to widen.
Male judoka of the day: Lasha Bekauri (GEO)
Female judoka of the day: Fanny Posvite (FRA)
Ippon of the day: Kokoro Kageura (JPN) with both seoi-nage and de-ashi-harai