It's no secret that for the judo family coming to Japan again and again is a special moment each time. In less than 48 hours, the Tokyo Grand Slam, 2022 edition, will open its doors and for two days the world's best judoka will seek to put their names on the list of winners of this legendary tournament. In the meantime, everyone is preparing actively, both the athletes and the organisers. On the occasion of the accreditation procedure we met a number of world judo names, each expressing their pleasure to be here.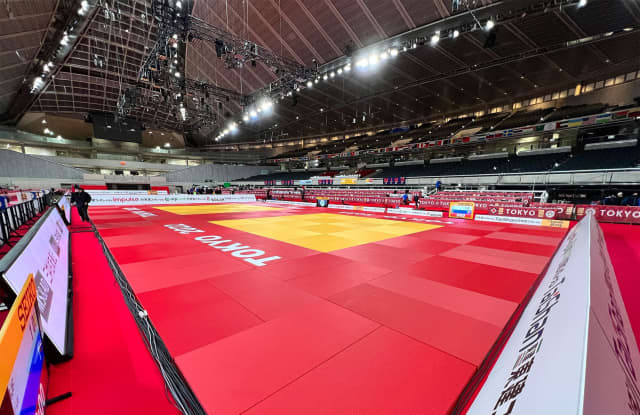 David Kevkhishvili, Director for the IJF New Technologies and High Performance Commission and Giorgi Atabegashvili, President of the Georgian Judo Federation, were already pacing the corridors of the Tokyo Metropolitan Gymnasium to register their team but also to feel the atmosphere, "After the gold medals at the 2019 Worlds and at the Tokyo 2020 Olympic Games, we feel that we have a special connection with Japan and we hope that this year again we will reach to top of the podium. It's always very exciting to be here in the homeland of judo. We can get precious information, both from a sport point of view, for our athletes and from an organisation point of view. Every year we organise a World Judo Tour event in Tbilisi and we are always happy to learn how other nations do it. In that sense, Japan is a top player. There are so many things that are important. This year we also brought a strong women's team because we really want Georgia to qualify for the mixed team event in Paris 2024. For that our female athletes need results and references. Japan is the best."
Elisabetta Fratini, from the IJF IT team, knows Japan almost by heart, "I came here for the first time almost 40 years ago. Time flies but it's always a pleasure to visit Tokyo. It's really a special moment in the season. We are going to have an amazing competition with the public and I feel that we are really back to normal after the pandemic. What I like the most is the pleasure of sharing with everyone. When I arrived in Tokyo for the very first time I was shocked. Everything was so different from my little village in Italy. Now I'm more accustomed to it but still I love being in Japan."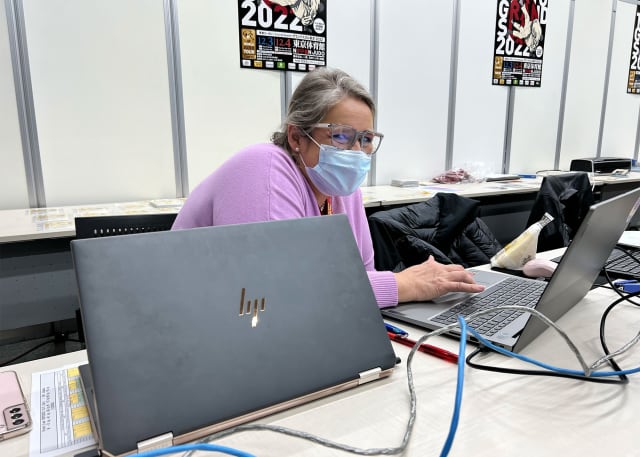 Shinji Hosokawa, Olympic and world champion and a key player within Japanese judo, is all smiles, "For a few days, Tokyo becomes the world judo capital again. This is true because the Kodokan is based here and it's even more true because of the grand slam. It's really like coming back to the roots of judo. We are very proud to welcome all nations."
Dr. Lisa Allan, IJF Events Director, is also very used to visiting Japan, "It's really fantastic to be here. Last time we had a grand slam in Tokyo was in 2017, a long time ago already. Of course we had the Olympics last year and that brought some renovation to the venue, which is really good. I'm looking forward to the coming days. I just love this city, this country and the tournament. It's a great local organising committee to work with. I can totally rely on them. It's unique and special."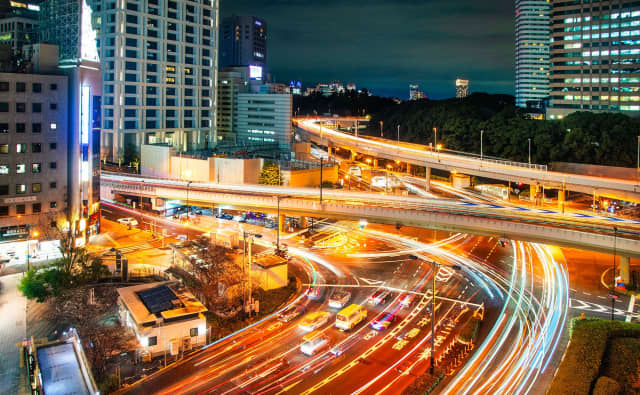 Leandra Freitas, Assistant to the Head Sport Director of the IJF Sport Commission, used to compete in Tokyo. Now, being on the other side, she still enjoys the atmosphere, "I love Japan and I loved competing here. I just didn't like to compete against the Japanese competitors. They are so strong. Last time I was on the tatami in Tokyo was in 2010, at the World Championships. I finished in an honorable seventh place after a really good day and five contests. Today what I like the most about Japan is their professional organisation. They have a super staff under the leadership of Mr Yamashita (AJJF) and Mr Uemura (Kodokan). Everything is super smooth."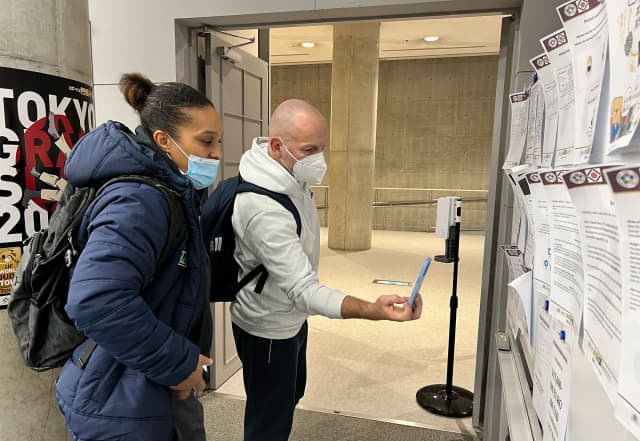 Last but not least, Lucie Decosse, Olympic and world champion, today in charge of the French women's team; she has incredible memories here and when asked about her feelings, her eyes immediately lit up, "You know, it's very special to be here, especially since I was not present for the Olympic Games last year. I am simply happy every time I have the chance to visit Japan. As an athlete, I always knew it would be a tough competition but I always felt a bit disconnected here, or should I say I felt out of place, but in a very positive way. Everything is different in Japan. The moment you step out of the plane you enter into a different universe, you are somewhere else. I had that feeling when I was competing and I still have it today. I have so many incredible memories in Tokyo and in Japan, that it would take too long to talk about them all. I hope that today's competitor still have that feeling that we had, the one I still have as a coach."
We could have asked many more people and their answers would have been the same, "We love Japan, we love being here, immersed in its astonishing, warm culture."That's why judo has to come here regularly. This is part of every judoka's life, at least once in a lifetime, to visit Japan. We have the privilege of doing that on a regular basis and we are pleased and happy to share that experience with everyone.