At the end of a day that brought power and another affirmation for the validity of the world ranking list, we spoke to Leandra Freitas of the IJF Judo for Children Commission, herself a former Portuguese international, about the magnificence the athletes brought to the tatami.
The day's judo was no less exciting than yesterday's, with the likes of De Wit (NED), Orujov (AZE) and Mogushkov (RUS) hunting throws and expecting their own success. The Azerbaijani looked unstoppable from the beginning, giving no space for the grips of others, no time for being caught. His mindset was such that even with a fixed view on the podium, he communicated it with realism, so much so that we all believed it too. He won the day!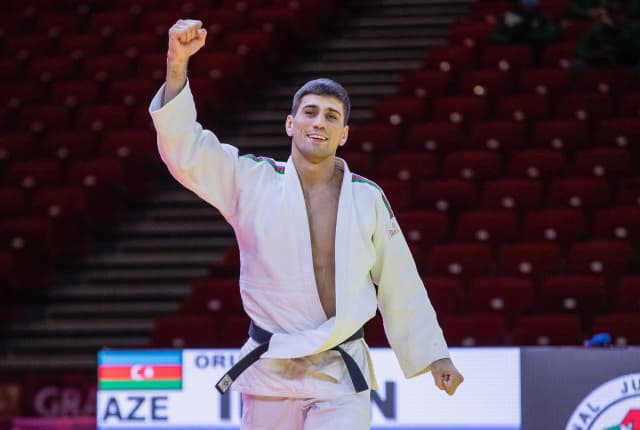 What's really noticeable, however, is the comfort that has begun to settle on the shoulders of the referees, the organisers and the coaches. Masks, breaks for cleaning, distance, all becoming familiar and with the anxiety of it all fading away. Judo copes, more than copes, it finds a way to flourish and here we are. So without any more talk of Covid or months apart, the judo has to take centre-stage. Today it warranted it. We were treated to incredible performances that give hope and reignite passion.
In the early rounds two Olympic champions made appearances, making hard work of their opening gambits. Both Trstenjak (SLO) and Khalmurzaev (RUS) made hard work of it, but remembered the gold on their back patches and eliminated all risk of loss. The Olympic champions both ground out the wins with eventual throws coming just into golden score. They went through the rest of their opponents with their old confidence and robustness, though and looked like Rio was just yesterday. There is something very special about an Olympic gold medal that can't be defined or photographed, a quality that lives within its winner for the rest of their lives and both the Slovenian and Russian carried that magic with them. Khalmurzaev just missed out on a place in the final but his aura was no less impressive.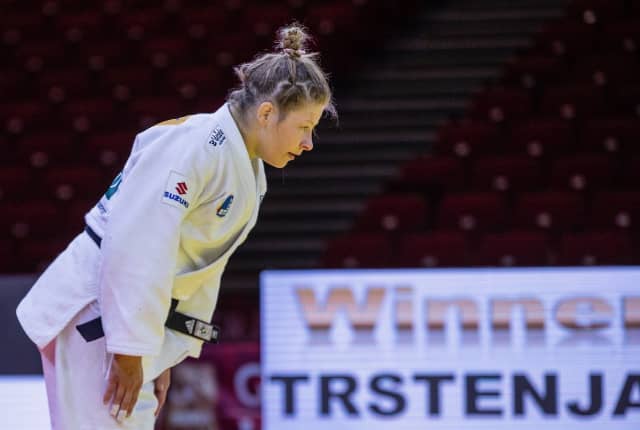 The -81kg category was very special throughout. Aside from the Russian, we were delighted to see Mollaei (MGL) coming back to form, Albayrak (TUR) confirming seeding, Valois-Fortier (CAN) educating us with his experience, persistence and strategy. He confirms for us that, following Klimkait's gold yesterday, the Canadian team is on an upward curve, as is Switzerland and Russia, at least for the men.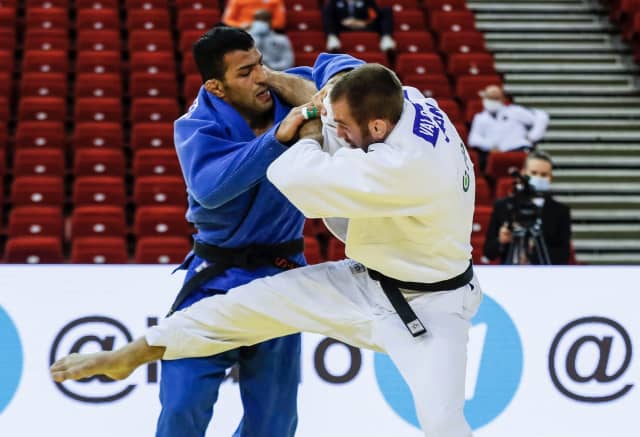 Canadian Judo gave us some fabulous judo from Margelidon today too, who won a bronze medal. Three medals from this country so far, may not have been the bet of many.
Also in that -73kg group was Pelivan of Moldova. His medal is a first at this level and offers a beautiful homage to recently passed Moldovan coach, Mr Vasile Colta.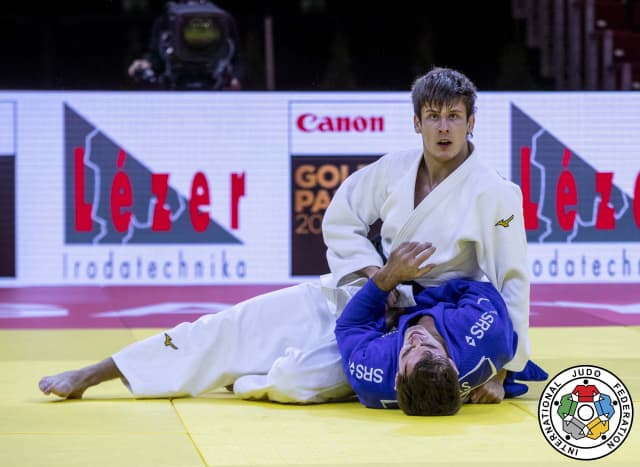 More firsts came into view today, with the Hungarian junior world champion, Ozbas, winning a bronze medal at -63kg. She was clearly overwhelmed by her own achievement and so proud to be on home soil. This passing of the baton between generations always gets the heart racing and this was no different. She really surprised herself as she dispatched the very experienced Beauchemin-Pinard for that spot in the rostrum.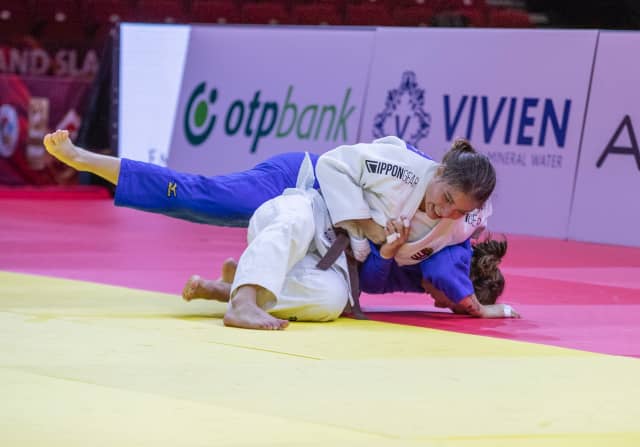 Venezuela's Barrios (-63kg) also won her first grand slam medal, being taken out easily in the final by Trstenjak, but having an otherwise solid day. At -70kg the 'first' was very special for Barbara Matic (CRO). Despite her time in elite judo this is only her second grand slam medal, but a first gold. She beat the current world champion, Gahie (FRA) and current world silver medalist, Timo (POR) on her way. In the final, beating France's Pinot may have put a spanner in the works, depriving Pinot of a gold that would have brought French Olympic selections to a challenging tipping point. Vive la competition!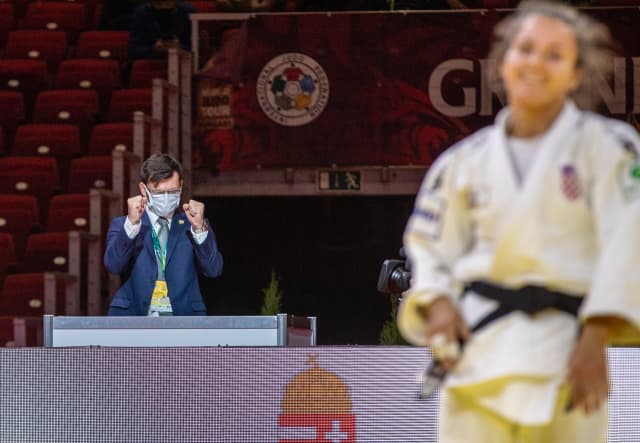 With Matic, Barrios, Ozbas, Albayrak, Khalmurzaev, Mollaei, Trstenjak we have seen big throws from our judoka and a humble confidence from all. Judo values are on display, along with fortitude and an intelligent response to all the barriers that tried to stand in the way. We see that the coming together again has brought great joy and also a stubbornness to not be beaten by invisible evils. We can't help but follow this judo grand slam knowing that we are stronger together.