While #JudoAstana gets underway in Kazakhstan, the Porec Judo Festival continues in Croatia and the African Open completes its preparations in Abidjan, Ivory Coast, Slovenia is hosting their own judo premier.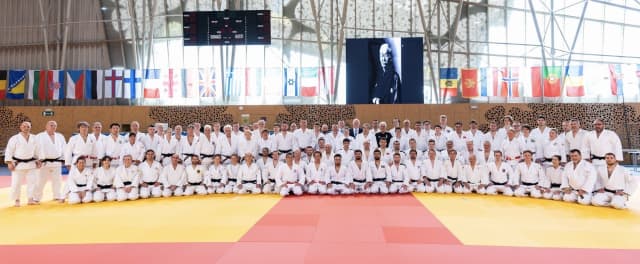 In Podčetetek, Slovenia, from 14th to 15th June, the Kodokan delivered a nage-no-kata and katame-no-kata seminar, a first on Slovenian soil. Almost 100 attendees were treated to the very best kata education the world has to offer, overseen in person by Kodokan President Mr Haruki Uemura. The 1976 Olympic champion was not the only Olympic champion on site though as Rio 2016 gold medallist Tina Trstenjak made the short journey, without need of a passport, to take part in the course.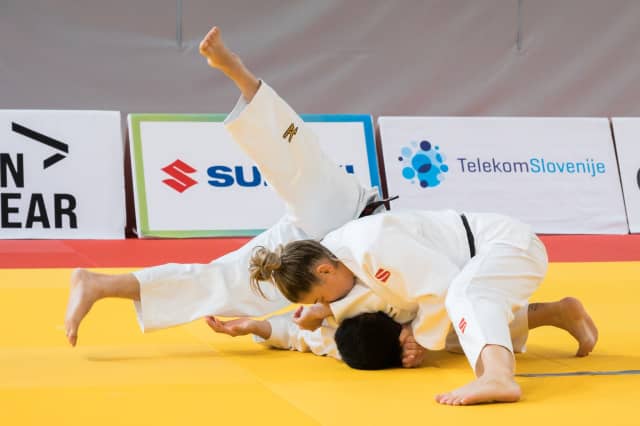 Tina said, "This was the first time in my life that I participated in a Kodokan course and I feel very fortunate to have been able to experience a course at such a high level, with Mr Uemura and his team. I admit that it was hard as it is not an area of expertise for me, but I wish to improve my knowledge and this is one of the best ways to do that. Judo is not just about competition; there is so much more to learn. I want to improve myself in all areas and this time it was very special to be examined by and have my certificate presented by Mr Uemura, it was a real honour."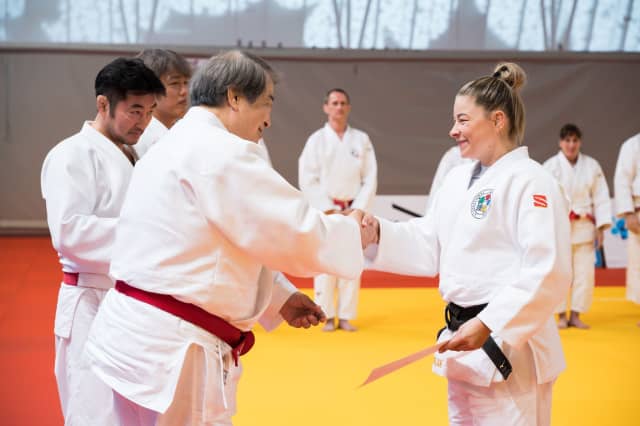 Participants from 19 countries worked hard for the full two days and many chose to take the Kodokan kata exam at the end. Italy, Israel, Azerbaijan and Great Britain were among the countries represented.