In Konya in central Turkiye there is something special happening. Among a significant number of World Judo Tour natives we now find a whole new stream of international athletes accessing the systems that have become so familiar to the online judo generation.
From Olympic referees to care systems and judogi control, countries less developed at the international level are being exposed to procedures that will form an invaluable part of their education and that is always the blueprint for legacy.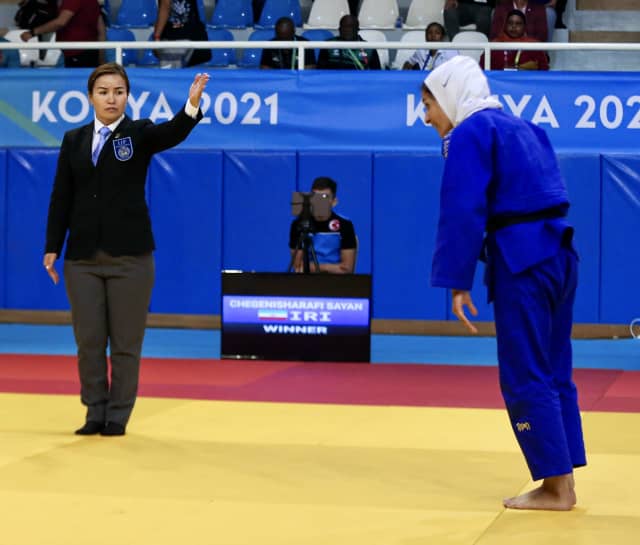 On top of the operational side of judo competition, there is also the matter of simply gathering experience, pocketing contests and stretching the geography of opponents. At this Solidarity Games there are superstars from Uzbekistan, Turkiye and Azerbaijan and they are standing side by side with those making their debut. It brings an infectious power, driving judoka who, on paper, should not have a hope against the seasoned ones, to take risks and open up and it is paying off.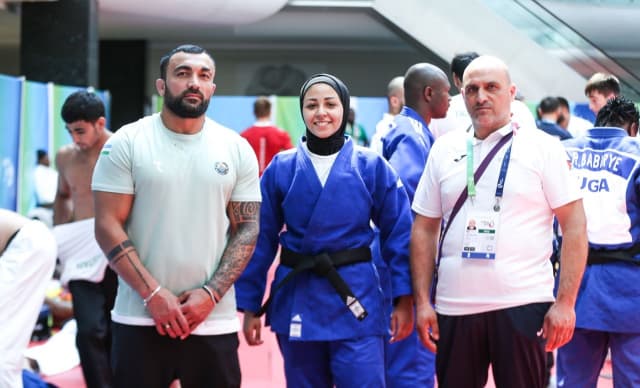 Twenty year old Chegenisharafi (IRI) drew the perfect illustration for us. Against the run of play she threw her Azerbaijani opponent for ippon in round one of the -57kg category. The first point is that Iran are present here as it is a Games administered by the national Olympic committees and not by the international federations, but it is more than that. It is also that Chegenisharafi has now shown the young girls at home that this is possible, to train and participate and also to win. Hope and opportunity are like a contagion, a catalyst for progressive development and all of that is present here.
It is not just Iran being happily visible in Konya. There are teams from Yemen, Palestine, Comoros, Kuwait, Nigeria and Chad, to name just a few. Thirty-seven countries are at the starting gates. For clarity, at this Games only athletics lies ahead of judo in terms of the number of participating countries and also the number of athletes taking part. With 19 sports included, this is a statistic we can be proud of and it highlights judo's permanent drive for diversity and development.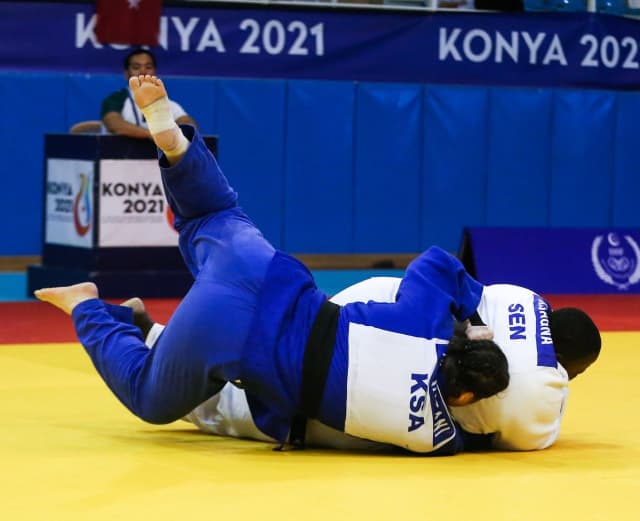 Mesut Kapan, the Turkiye Judo Federation General Co-ordinator, said, "It's a big surprise for us to have such strong women's teams here from Saudi Arabia and Iran, among others, and they are really fighting. I hope that the power of the women here lays the way for all children to see that they have a pathway through judo."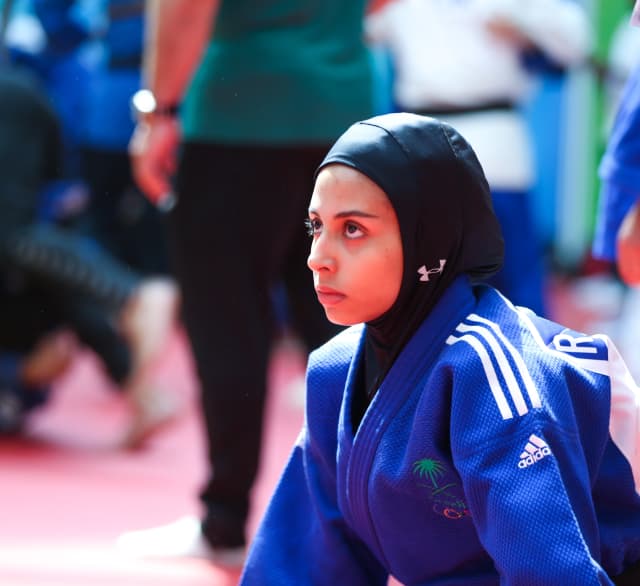 Sahar Chaghalvand is the head coach for junior and cadet women in Iran and in Konya is one of a team of coaches looking after a big team. She was herself a competitor and twice placed at the Asian Championships, 2009 and 2012.
"We last attended the Asian Games 3 years ago. Since 2006 women have been allowed to attend international tournaments. I attended the Asian Games in 2008 in Korea. Now I am coaching."
Fatemeh Kamali Pour is competing at -52kg in Konya, "We have really missed having our matches. We were able to restart our training 5 months ago in order to be prepared for this championship, training again with the national team. It is so good! This is my first experience of an international tournament as I'm just 21 and haven't been with the seniors before.
There are many judo clubs in my city, Lorestan. There it's like our lifeblood. Us being here, this will be inspiration, especially for the women from my city as there are 3 of us competing here. It can help more children get into judo."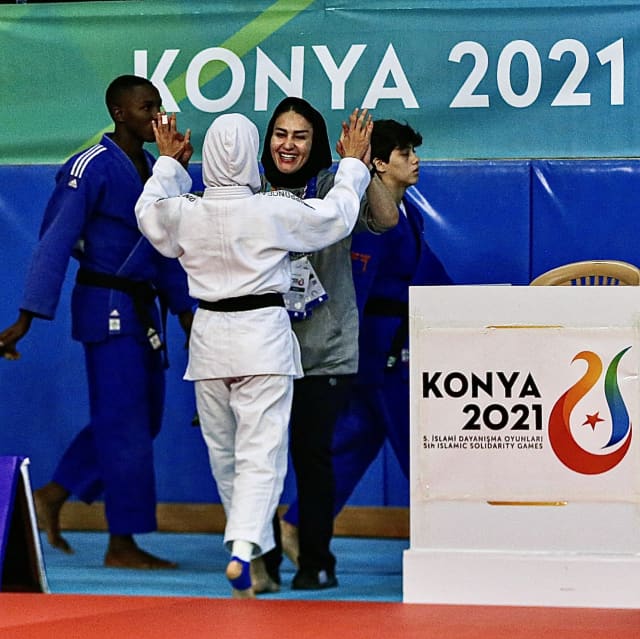 Fatemeh's words could be reflected by dozens of athletes at this Games, travelling under the flags of smaller judo nations. Success stories such as those of Njie (GAM) in recent weeks or Dabonne (CIV) in Konya, show that it is possible to reach past perceived barriers of geography and continue to improve and achieve, undoubtedly shining as the faces of progress for the children of their origins. Long may this upward curve of diverse success continue.