Whose CV includes the triple crown of Olympic, world and continental gold, all held at the same time? That same CV also includes 28 IJF World Tour medals and 3 further world championship medals. It must be a big personality, an untouchable superstar of judo, right?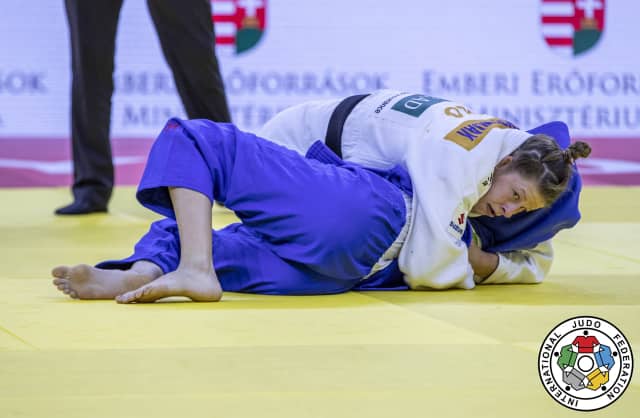 You might expect that kind of record to be accompanied by a clever agent or manager, special conditions for interviews, glittering TV appearances and more, but Tina Trstenjak is unassumingly quiet, a humble, down-to-Earth and incredibly hard-working Slovenian judoka, often recognised for her shyness and focus. She works, she works hard. There are no short cuts, no excuses, no delays, just work. Jigoro Kano said famously, "Where there is effort there is always accomplishment" and Tina is the perfect illustration of this.
With that work ethic and connection to judo values clearly visible, she is a natural role model and so we asked her to answer some questions from young judoka, from all corners of the globe. She agreed readily and made herself available for interview. These youngsters have had a lot of time to think about their approach and have had to change many things in recent months, complying with lockdown regulations and being separated from their team-mates, but the approach should be no different, if we take Tina's word for it. Make an effort, get to work!
Rei. Hajime!
Ryan Dyer, 12, USA: What techniques and strategies were you developing when you were my age, that helped you get to the next level?
"I tried many different techniques then because I didn't want to have just one special one. I knew that some day everyone would know that one technique and so I wouldn't be able to throw people with it. I practised almost all techniques both left and right and eventually my tokui waza came naturally."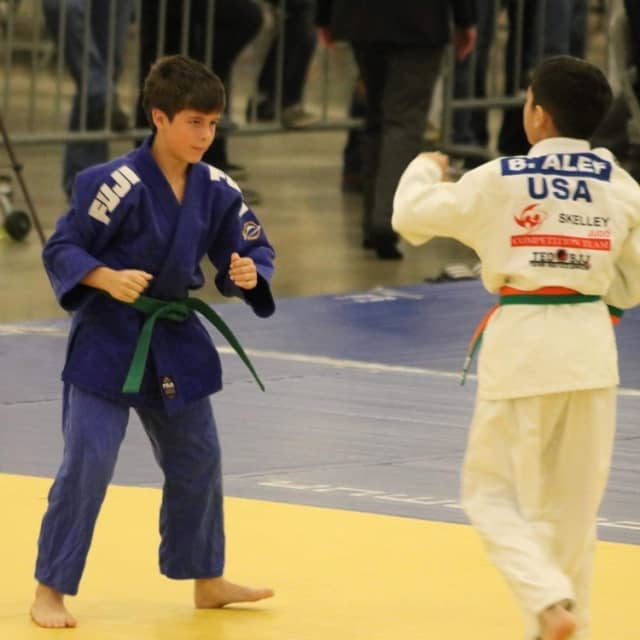 Kaito Nishi, 9, Japan: What special practice do you do before the Olympics and world championships.
"I study my opponents and my technical responses to them. I also had to prepare technical situations for opponents to not be able to counter and for me to be ready for their counter attempts."
Kristine Herrevold, 17, Norway: How do you maintain and improve your stability for judo?
"My coach is delivering judo and physical preparation. He provides all the planning and we do circuits, running and judo. So for stability it's not a specific session but it's always included in the daily work we do."
Billieleigh Billson,16, South Africa: What are the lessons you have learnt from going to the 2016 Olympics?
"I learned that I can do it. The body can do it, but the head is different and that's where judoka often have problems. I went through a lot and had struggles in the preparation for Rio, but I learned that it was worth it. Sometimes it seemed I couldn't do it but I still did it. Persistence became even more important."
Hugo Mataruna, 5, Brazil: What is more difficult, attack or counterattack in a high pressure contest?
"For me it's more difficult to counter attack. Everyone knows I attack a lot. My defence is to attack, it's my way. I try not to have time for counters."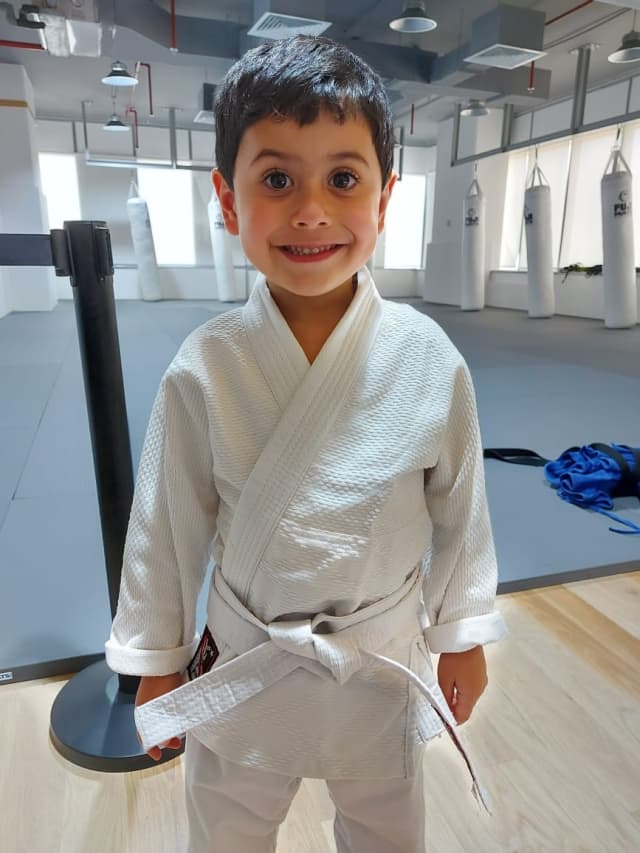 Carla Galatanu, 11, Romania: How did you end up practising judo and what made you decide to do only judo?
"Before, I trained swimming but every time I visited my grandparents I saw the judo club, halfway along the car journey. I would drive past and each time ask what is there and why so many cars were there? My parents told me about it and said they would drive me to try judo the following week. They thought I would forget but I didn't. From then I stayed. I started at 8, learning through games. I was still swimming aswell but eventually I enjoyed judo more. Urska Zolnir was my first teacher and she always said, 'Tina if you won't train you won't be good.' In the end we trained together and both won Olympic gold."
Orlaith Thomson, 13, Australia: How do you overcome pre-fight nerves? Also, do you have any strategies for fighting people who are taller than you?
"I don't feel too nervous usually, not like a fear. I just try to be calm and believe in myself. I always know I have prepared for it.
Against taller opponents I try to stop them taking a grip on the top of my shoulder, but we have different strategies even among taller players, so it's not always the same."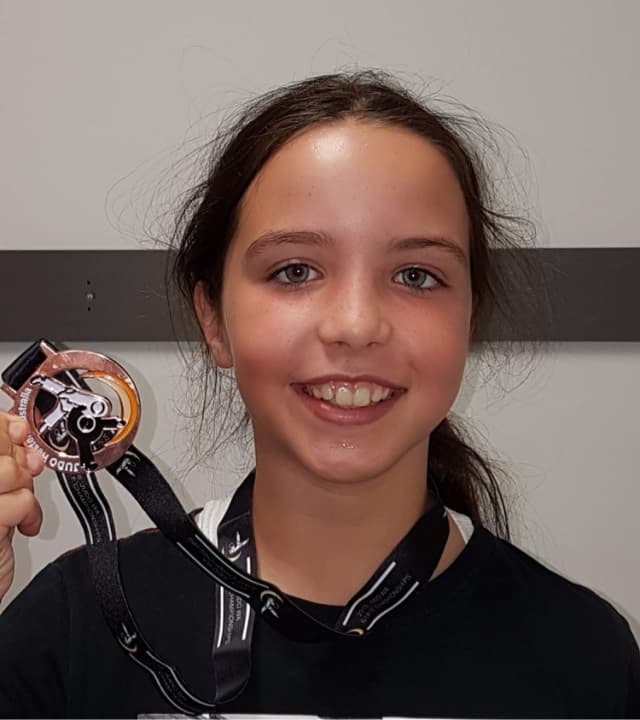 Bethany Mc Cauley, 15, Ireland: How do you prepare yourself mentally in the week leading up to a competition?
"I don't think I do anything specific. I have a consistent approach whether in competition or not so I don't need to change something."
Abdul Malik, 8 & Yusuf Gargesh, 7, UAE: What has been the hardest training you have ever done?
"The toughest sessions were before Rio. I find circuits hardest and also hill running."
Mukhammad Imamov, 6, Uzbekistan: Have you ever thought of changing your profession? What other career would you have liked?
"I didn't want to change but when I was younger I wanted to be a PE teacher. The university for that is in Ljubljana, but I chose to stay here in Celje for my training."
Tomo Di Cesare, 12 & Kento Di Cesare, 9, Canada: On the day of a tournament, what is your routine prior to the fight and between contests?
"All the time it's the same because I only fight one contest at a time, so I only ever prepare for one fight, always step by step. I do the same warm-up with stretching and uchi-komi, gradually raising the intensity."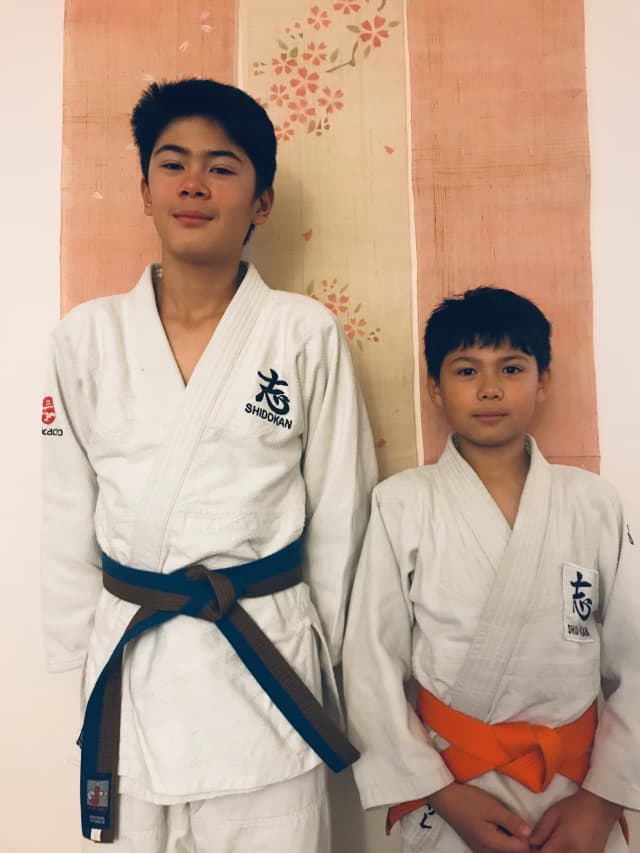 Jule Droissart, 13, France: How many medals have you won?
"I have never counted them!"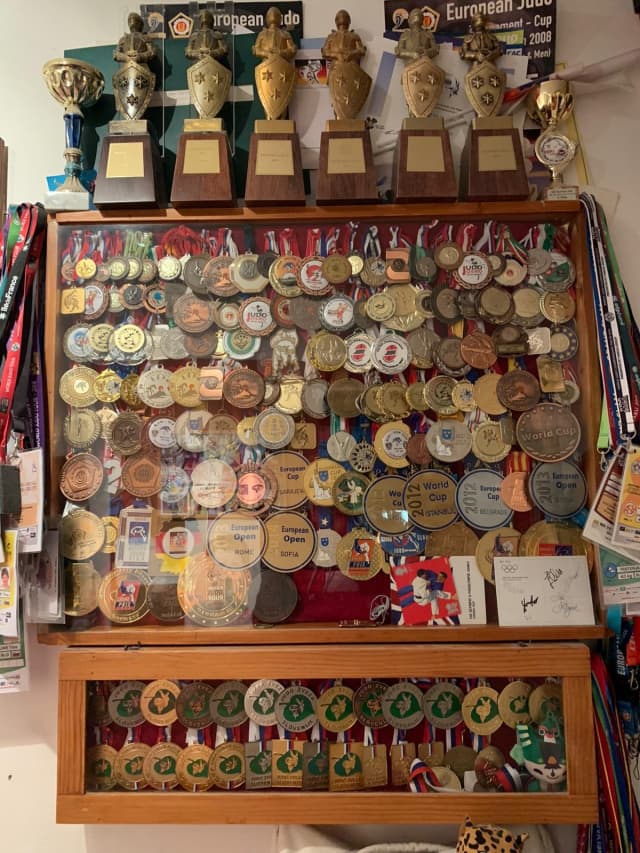 Eliot Droissart, 11, France: What still motivates you to train so hard and win medals today?
"At the age of 24/25 I was holding all 3 titles: Olympics, worlds and Europeans. At that time I said I wanted to do that twice. That's my motivation."
Jared Castro-Torres, 12, Spain: Have you ever been a teacher for judo and do you like to coach?
"A few years ago I was instructing some children's classes in a school, just once a week, but eventually I had to stop to focus even more on my training. I don't focus on possible coaching in the future. Right now I have to complete. My job is as an athlete and I must continue to invest in that."
Ellis Davies, 13, UK: What has been your hardest win?
"All fights against Clarisse are hard. Maybe the world final when I won was toughest. One hard fight in 2017 was the European final with Margaux Pinot. It was a very long fight but in the end I won. It was a golden score match, all on shido. She attacks like I do and normally it's me with that pace. To meet someone else head to head with that same energy was very challenging."
Tina's messages are clear, with her answers showing a consistent approach, with hard work at its core. This is an honest message and one that young judoka everywhere can benefit from.