The IJF Veteran World Judo Championships 2017, the ninth edition of the sport's premier competition for judoka aged 30 and above, has attracted over 1,000 competitors to Olbia, Italy which plays host from Saturday 29 September – Tuesday 3 October.
Sardinia, the second largest island in the Mediterranean Sea, has welcomed x nations for the showpiece veteran event which is a festival of judo and its values and is a truly unique occasion where judo shows that is more than a sport.
The Veteran Worlds is the third IJF World Championships of 2017, following the Cadet Worlds and Senior Worlds with the Kata instalment set take over in Olbia next week.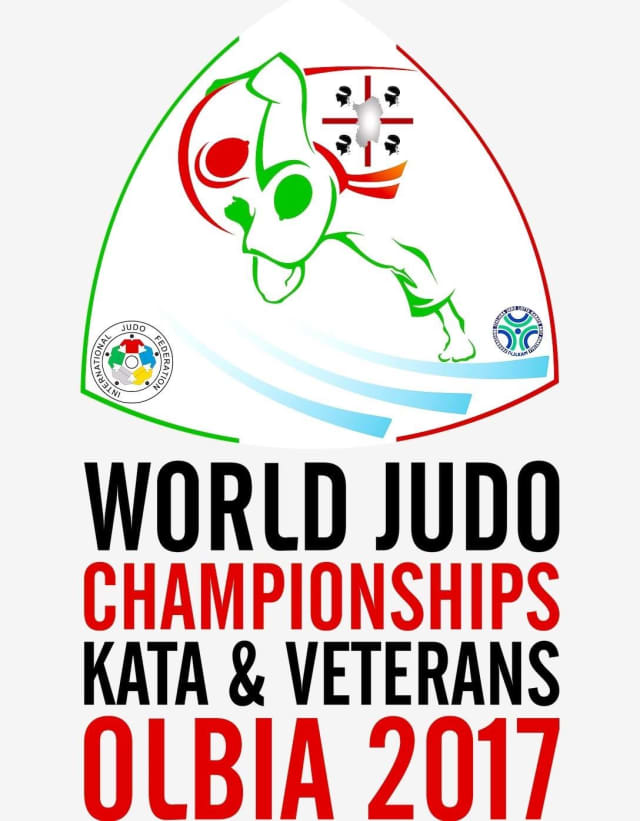 The technical draw took place on Friday evening at the Geo Village resort and was overseen by the IJF Veteran's Commission and IT delegates.
Mr. Andrei Bondor, IJF Veteran Commission Director, said: "The activity of Veteran's Judo is growing and in this moment we have in all continents veteran activity or competitors and 64 countries host regular championships.
"This will be a special event because we are followed by the Kata Worlds a Kata Grand Slam and we will have a great atmosphere because many competitors come with family and friends.
"We look forward to being joined by the IJF President Mr. Marius Vizer who will come to the competition along with many other special guests."
British Team Manager and competitor Stan Cantrill, 72, who competes on Saturday, said: "Everything has been working well so far, the organisation is very good.
"I entered my first Veteran World Championships in 1998 and I haven't stopped since. I am training every day, I am on the mat three times a week and I love every second of it. Being the Team Manager is a responsibility I enjoy and we are all looking forward to a great competition."
Quick guide to IJF Veteran World Judo Championships 2017
Competitors
Judoka must be aged 30 and above and hold at least a 1st kyu brown grade and be a member of their national federation.
The age categories run from M1 all the way through to M10 for men and from F1 to F10 for women.
F1 F10
Rules
IJF Competition rules will apply with the exception of the modifications made to contest duration and golden score which will last only one minute. If a tie exists at the end of golden score, the central referee in consultation with the table jury will agree on final decision to decide the winner (without calling Hantei).
Contests for judoka from M1/F1 to M6/F6 (30 years old -- 59 years old) will last three minutes. Contests for judoka from M7/F7 (60 years and over) will last two and a half minutes.
Live stream
All five mats will be broadcast live and free on the IJF YouTube channel at www.youtube.com/judo
Programme
Saturday 30 September
09:30: M6, M7, M8, M9, M10
Sunday 1 October
09:30: M1 & M3
Monday 2 October
09:30: M4 & M5
Tuesday 3 October
09:30: M2 & F1-F10
Location: Geo Village, Olbia, Italy