To find ourselves at the end of this weekend is somewhat sad, but also spells relief. It happened! It was made to happen by some gargantuan efforts from many people; a collaboration of governments, federations, delegations and the IJF.
The IJF President, Mr. Marius L. Vizer took hold of the judo side of the pandemic and led an extraordinary initiative to pull this off and now that it is over, we keep our fingers crossed for positive medical statistics in the coming weeks. We know there is a lot riding on this tournament and on its adherence to safety protocols, but the feeling is that it worked.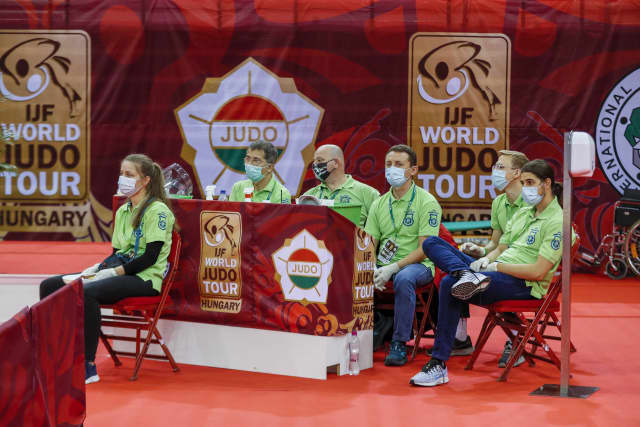 To report on the final day feels like a big responsibility and so our expert had to be someone with judo tattooed on their heart. Loretta Cusack-Doyle is a much-loved member of our judo family, coming to us as an IJF commentator and also as a former world champion. This pedigree feeds us with a robust analysis of the day's action.
"Some exciting matches, with the French women at -78kg looking strong. The whole French team is well prepared, along with some very impressive contributions from the Russian men, not just today, but throughout the weekend. Van-t-end had a couple of scary moments, as did current world champion Fonseca of Portugal."
Fonseca has been in the news several times of late and was the focus of an IJF video just last week. Having beaten cancer before winning the world title last year and then having to deal with a positive Covid test some weeks ago, being fit and well and able to fight here in Hungary must have felt satisfying.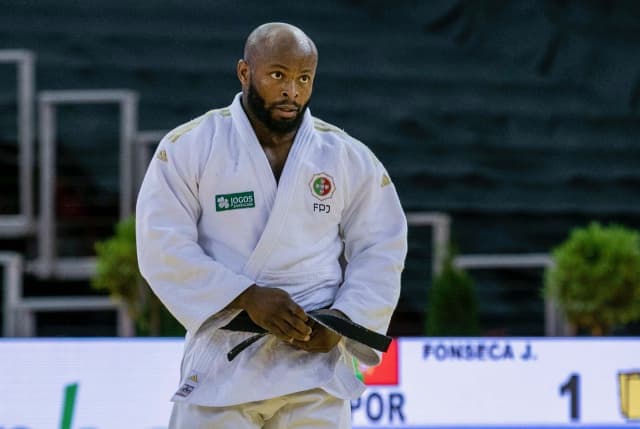 "There have been a number of golden score contests, but this isn't surprising. The athletes, in the majority, have looked fit and strong, but the technical sharpness isn't there for all yet. We can put this down to Covid and the lack of full contact training and of course competition; fitness but not match fitness. It is very hard to replicate the necessary level of fighting in a training environment. Ne-waza has been almost non-existent, certainly in the preliminary rounds today; slow reactions to transition from tachiwaza.
While taking notes I have been especially conscious that in the Covid-19 environment in which we are operating the athletes' psychological approach to today's event is as important as their physical and technical preparation. We can see their power and fitness and, for many, the strategic planning, but what cannot be seen is the emotional stress and pressure being experienced in a surreal competition setting: the lack of crowds, the limit on numbers in supporting roles, the lack of practice partners, as well as a new Covid protocol to be followed. The impression I have today is that the cerebral aspects played an important part in the proceedings. There were a number of well known and experienced competitors who seemed ill at ease on the mat and a lack of international competition showed, especially with the heavyweight women, with a deficiency in match sharpness. That exerts pressure to compensate and can lead to errors and misjudgements."
After the normal break between preliminaries and final block, the contests resumed and despite some penalties in play, there was certainly a judo-chess to behold.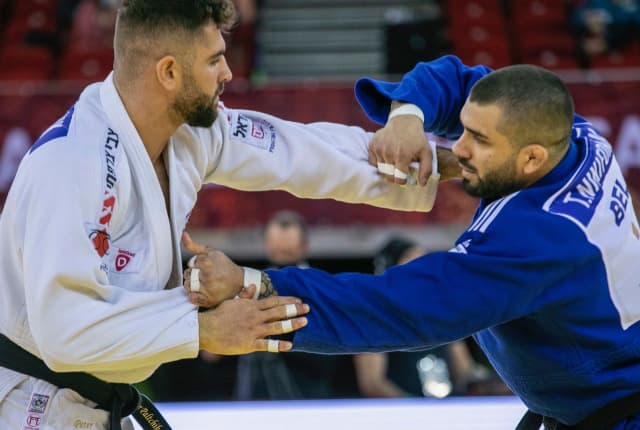 "Final block dominance was from the experience of those athletes whom have performed at world class level many times before and at times they left me on the edge of my sofa, shouting at the television. One of those class-act performances came from Sherazadishvili (ESP), taking a well deserved bronze medal against Nyman (SWE) in the opening seconds. The strength of Nyman's ne-waza almost paid off, but the world champion and world number 1 was not going to give up the medal and came back with a seoi-nage for a great win.
In the -100kg final Igolnikov (RUS), world ranked 27, has got to be an Olympic contender in waiting. He gave an outstanding performance all day and produced the throw of the tournament with an uchi-mata in just 27 seconds in the final. Was this a surprise? No, Russia entered a very strong and well prepared team that meant business.
Fonseca of Portugal, -100kg reigning world champion, fought for bronze in the end, although probably expected to be competing for gold. In earlier rounds he looked just short of peak physical fitness and this carried through to his last match, but interestingly he seemed to gain power and awareness of his predicament and had a wake up call that energised his judo.
His French opponent, Iddir gave him an early frightener with a ko-uchi gari that had Jorge stumbling back on his heels. It was always going to be a difficult match for both men. As it progressed, it was apparent that the technical presentation and timing of their judo was suffering through fatigue, but Fonseca seemed to get a second wind in golden score and started to show why he is one of the best throwers in the category. Two Shidos down, he dug deep and with a huge burst of energy, concentration and awareness he produced a brilliant o-soto gari to take the podium finish."
Moving on to our heavyweights, the women were looking more and more technical prior to the Covid-enforced break, but their return to the tatami here has been unimpressive. More mat time needed, undoubtedly and we look forward to a return to form as further events are attended.
"The men's +100kg group offered another interesting bronze medal match. In the opening seconds between the Georgian, Matiashvili and Sasson of Israel we had the clear impression that world and Olympic bronze medallist Sasson had this match in the bag, with his display of athleticism and strong, repeated attacks of seoi-nage, accompanied by good gripping skills. However, Sasson became a bit predictable, whereas Matiashvili played a waiting game and was the master tactician of the bout. Sasson telegraphed his intention to attempt yet another seoi-nage and opportunistic Matiashvili transitioned this into a counter throw to win the bronze medal, against the original run of play.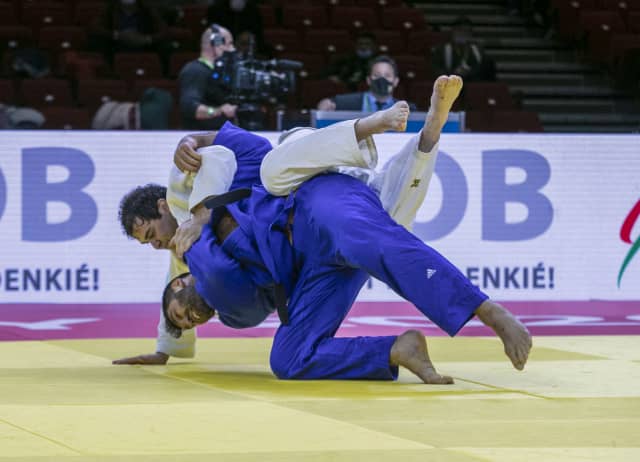 The final was the icing on the cake, wrapping up an overall great day of judo. This was to be the fourth all-Russian final, this time between Tasoev, ranked 5th in the world and Bashaev, ranked 30th. Tasoev looked to be making light work of this final, but we were delighted to watch one of the few ne-waza wins of the day, especially surprising for this weight category. Tasoev gave us a wonderful demonstration of brilliant transition techniques, displaying a crocodile-style roll into osae-komi to take the final gold medal of the day.
To sum up the day for me, I was in admiration of our sport and our athletes for their resilience, resourcefulness and determination in the face of the adverse circumstances in which we find ourselves with the Covid-19 crisis. For many the lengthy lay-off from competitive judo had hampered their preparation, added to which were the additional protocols required to run the competition in a safe environment; potentially stressful. However, we saw a lot of creative judo and compensatory tactics and techniques employed to overcome the barriers that had been created for them. It does well for judo that we can demonstrate effective adaptation, to keep the show on the road and maintain quality when everything appears to be conspiring against us."
What more is there to say? From great judo to effective, professional, safety-conscious organisation, this weekend has been a nail-biter, but a great one. We have taken a huge step forward under immense pressure and long may that drive to win out against challenging circumstances keep us at the forefront of sporting innovation.
#StrongerTogether
Soremade