Planet Earth is in danger. Scientists all over the world and more and more observers agree that if nothing is done, our common home, and therefore its inhabitants, us, do not have a guaranteed future. The International Judo Federation wants to participate in the common effort to provide a better future for our children.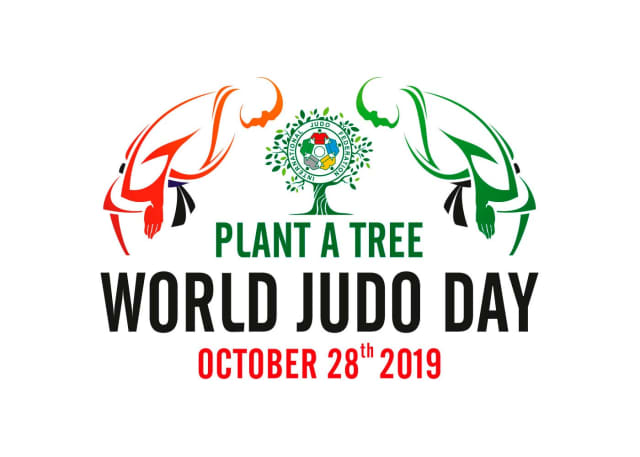 On the occasion of the World Judo Day, which is held every year on October 28th, the birthday of the founder of Judo, Master Kano Jigoro, we invite all judokas, all judo clubs and national federations, to launch a big operation called 'Plant a tree'.
Today, more than 40 million people practice judo around the world. This potentially represents a large number of trees that can be planted in the four corners of the globe. Recognizing that the seasons are not the same everywhere at the same time, the IJF is launching this major project now to allow everyone to be involved. Also aware of the symbolic role of such a programme, the IJF invites everyone to take a small step and educate the youngest in the preservation of our environment.
The World Judo Day was successfully launched in 2011 and is a great opportunity for all judokas to come together under the banner of the educational values of our sport. Here re there themes of the past editions of the WJD: FRIENDSHIP (2018), COURAGE (2017), JUDO FOR THE WORLD (2016), UNITY (2015), HONOUR (2014), PERSEVERANCE (2013), JUDO FOR ALL (2012) and RESPECT (2011). This is a day dedicated to coaches, fans, judoka and everyone with a passion for one of the world's most widely practiced sports.
In 2018, more than 80 countries participated, with more than 200 projects (http://worldjudoday.com/en/WJD-2018-847.html).
In the upcoming weeks, we will release all the necessary information to participate in the 'PLANT A TREE' operation. Stay connected and start planting trees.