Who in the world of judo does not know Yarden Gerbi (ISR)? World champion in 2013 in Rio de Janeiro, Brazil and Olympic bronze medalist three years later in the same city, the young woman remains one of the most spectacular judoka of recent years. Retired from the tatami since the last Olympic Games, she has nonetheless retained her competitive spirit. Her fans were able to find her recently on their TV screens, since she appeared on the 'Survivor' show. We met Yarden and asked her about her experiences during this different, new adventure.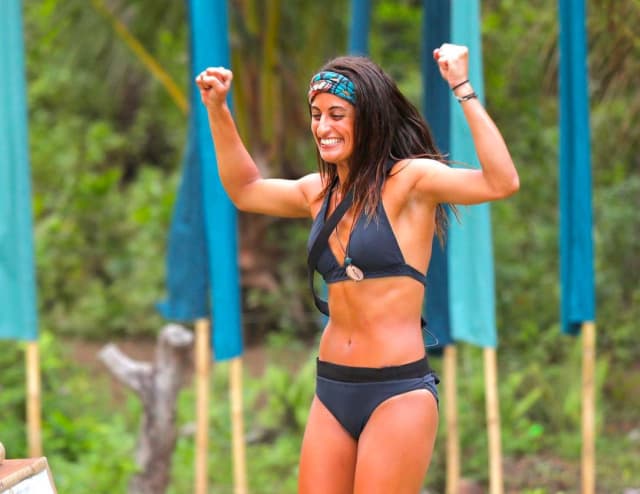 IJF: The adventure 'Survivor' took place several months ago, but you had to keep quiet since the filming began. Was it difficult?
Yarden: We came back in October 2019 and it was on tv only in May 2020. It was very difficult to keep quiet and not to share the adventure with anyone. I could only speak with my father about it as he who was on the island and knew everything already. 
IJF: How do you feel today now that everything is over?
Yarden: To be honest, I'm happy. It was 3 to 4 times a week on TV and it wasn't always easy to watch it, but, in the end I'm happy with the image people have of me.
IJF: What did Survivor change for you?
Yarden: People knew me before, but mostly my results and achievements. With Survivor they were able to discover my personality and the values I have learned in judo and at home.
IJF: When you arrived on the island what were your first thoughts?
Yarden: My first thought was about the game itself and how to win and with whom to connect, to become friends with. I was always focusing on what to do and what is the next step.
IJF: What did you miss the most during the time you spent there?
Yarden: I missed my family and friends the most. All together, it was two months being disconnected from them 100%. My sister gave birth while I was there and it was election time in Israel and I wasn't updated at all.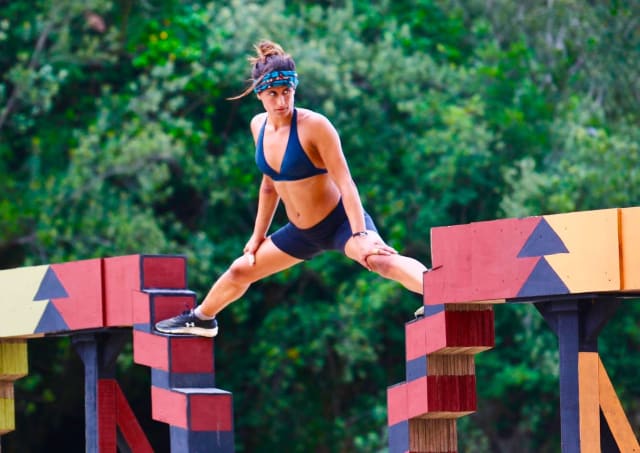 IJF: How difficult is it to live isolated, in difficult and rough conditions, without being connected with the rest of the world?
Yarden: Judo prepared me for everything. I was ok without eating, as I knew the feeling from dieting during my judo career. I lost 8 kg on the island and I lost a lot of muscle. Also to sleep on the sand with bugs and crabs was ok, because I got used to it and knew it was part of the show, but I did really miss my close people. I was denying in my mind the fact that I missed them but that was the most difficult part.
IJF: You often mention that judo helped you a lot during the adventure. How? Why?
Yarden: Judo taught me to respect everyone, no matter who they are and where they are coming from. I never spoke badly or shouted. Also it was ok for me to deal with the conditions with regard to food and sleep. I was dealing with harder situations in judo during my career, like stress, hard training and pressure. I believe that nothing is more difficult than the road to an Olympic medal in judo. During the game we also had missions to complete and the mental resilience required within competitive judo helped me a lot. I stayed 3 hours and 17 minutes on a stick that turns and won that mission. At the end I was competing against my best friend in the show, a fighter in the army and I won. There is nothing I can't do or can't win and it all comes from judo; the confidence and power. You know, another important point is that I started judo when I was 6 years old, with Shany Hershko, my coach, until I retired at the age of 28. I never changed coach. During the show, I was always loyal to my friends, from the beginning until the end. In this kind of TV programme, it's very difficult to keep loyalty. I'm happy I proved it's possible.
IJF: What are the main values that helped you to overcome all the difficulties?
Yarden: Again, I think there is nothing more difficult than the road to an Olympic medal, so I know, in each part of my body, I've been through the most difficult situations already, so survivor could never break me.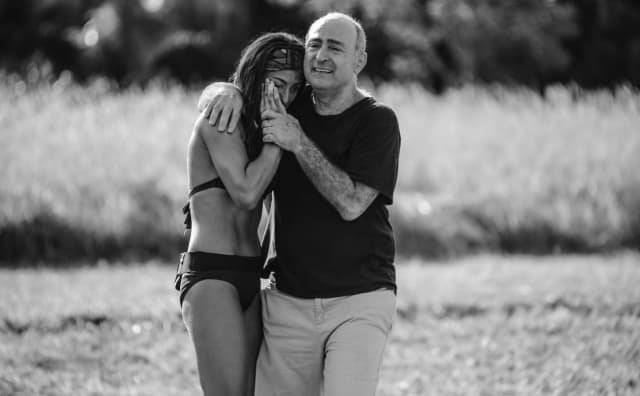 IJF: Tell us about the hardest, funniest and most emotional moments of the whole adventure?
Yarden: The hardest, physically and mentally speaking, was to stay so long on that stick, after 30 days with no food. I'm not the strongest physically, but I had the mental resilience and the willpower to win. The funniest was the 'auction' mission. The other participants really made some bad choices and lost their money for silly things. I was patient and won the biggest meal, after they said that I was cheap by keeping my money. The most emotional one was when my father came to the island. I couldn't believe he flew such a long way and to see one of my loved ones in person in this crazy adventure was really emotional, also for him.
IJF: How do people perceive you now that they have seen you every week on television? Do you feel the difference?
Yarden: I was known before in Israel. As I said, now they appreciate my personality and love to see me, as they say, as an example for children and for the younger generations on how to behave. For me it's the same, I will always have my feet on the ground. I appreciate the love and support I receive and I try to create positive things from all I have. I can say that the volume of children signing up to judo in Israel, because of my performance in the show, has increased. 
IJF: You said that once the show was over, it was totally crazy. Why?
Yarden: Crazy in a good way. I can not walk in the street without people stopping me every second. I've received millions of messages and have had to give a lot of interviews. It took a lot of energy from me.
IJF: You are a competitor and a champion. Unfortunately you didn't win the Survivor final. How did you handle that and what is it that you 'won' by taking part in this adventure?
Yarden: People see me as someone who always wins and it's not true. I lost many times and from those moments I actually became a better athlete and a better person. I lost €250,000, yes, but I won the love and support of the public. I now give motivational lectures and right now I'm fully booked. I have been in some tv advertising too. Ive received a lot of business offers and I feel it's only the beginning, as a retired athlete. People in Israel were so disappointed with my loss that they decided to raise money for me as if I were the winner. I refused but they insisted and so I asked them to raise the money to be donated to children with cancer, 100% of it. Simply, the fact that people wanted to raise the money for me proves me that I won. If you want you can also donate here: https://giveback.co.il/project/60354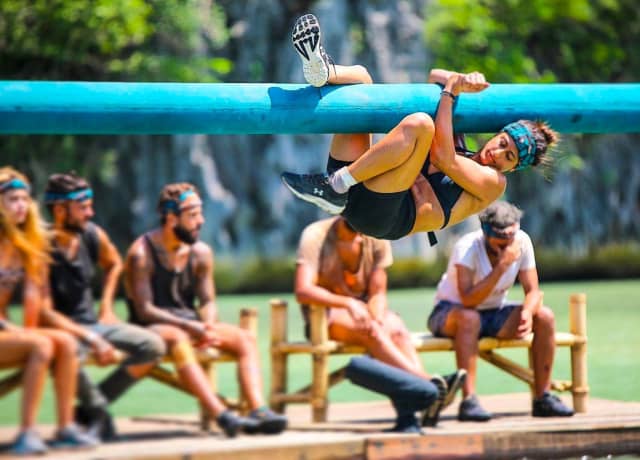 IJF: Was it a dream to do something like 'Survivor?'
Yarden: Not a dream. A dream is to be an Olympic champion. Let's say it was a once in a life time adventure!
IJF: How did your family and friends react to you going into Survivor and also after they saw it on TV?
Yarden: They are very proud, all of them, especially my father, who doesn't stop telling me that people stop him in the street for selfies. He is my biggest fan.
IJF: This is an extreme adventure. What will you remember, for certain?
Yarden: There is nothing I can't do!
IJF: What message do you want to give to our judo community around the world?
Yarden: I know it's been a tough period for all of the judo world. I hope soon it will be better and we will be able to see competitions back. I know that no matter what, judo is more than sport, no matter if you are a champion or if you are only training in a small club. The values you learn in judo are tools for life and I'm grateful for that.
IJF: When will you be back on the tatami?
Yarden: Shany is trying to convince me to take a role with the national team, as a coach. Trust me, he never stops, but for now it's too early for me. Maybe later. I will never close doors.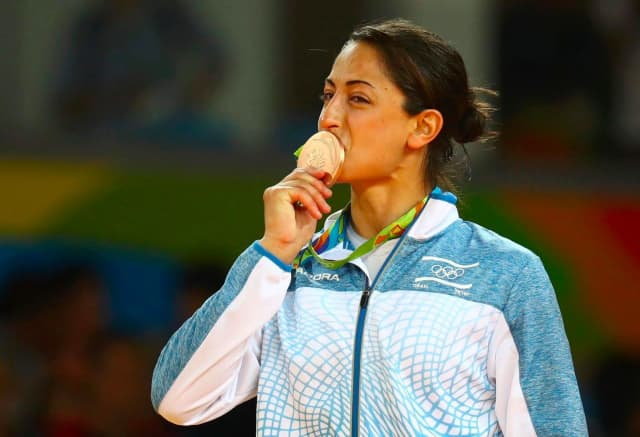 IJF: What will you do in the future?
Yarden: I'm working on many projects right now. I have, of course, the motivational lectures, which I've been able to conduct online. I created a digital course for children and teenagers for mental resilience. I also work in real estate in Lisbon. I joined a start-up company. So I guess I'm going to be busy.
IJF: Where can you find the adrenaline of international competitions and adventures, such as Survivor, now?
Yarden: The reason I decided to do Survivor was because I miss competition. I don't think in real life it can be at the same level as in judo. Also, Survivor was not the same, even if the missions were a little closer to the competition mood, but in the end Survivor is a social game. I thought that I might have lost a little competitive spirit but after the show I found out that I'm actually a competitor more than ever. Let's see where I will be in a few months :)
Photo credits: Survivor Israel and Or Danon