Here's our five key moments from the Hohhot Grand Prix 2018.
1. The race is on for Tokyo 2020
After a transitional two-year post-Olympic period on the IJF World Judo Tour, which saw legends retire (Ilias Iliadis) and new stars emerge (Daria Bilodid), qualification for the Tokyo 2020 Olympics Games officially started in Hohhot.
361 judoka from 46 nations fought at the Grand Prix in contrast to 223 judoka and 26 nations a year ago.
Four world champions and three Olympic champions were in action but not a single one of them managed to win gold which showed the level of the competition and the desire of those present to take major scalps and open their respective qualification campaigns with wins over some of the biggest names in the sport.
World champions Hashimoto Soichi (JPN) and Mayra Aguiar (BRA) took silver in the -73kg and -78kg categories respectively.
Olympic champion Baker Mashu (JPN) and world champion Nemanja Majdov (SRB) both finished in fifth-place in the -90kg category.
World champion Arai Chizuru (JPN) took bronze while Olympic champion Rafaela Silva (BRA) lost out in round two to eventual -57kg winner Christa Deguchi (CAN).
Olympic champion Khasan Khalmurzaev (RUS) took silver at -81kg.
Tokyo 2020 qualification resumes in July with the Zagreb Grand Prix from 27 – 29 July. Watch #JudoZagreb2018 live and free at www.IJF.org 2. An Changrim (KOR) steps up world title bid
Two-time world bronze medallist An Changrim (KOR) has talent in abundance but on the big occasion has fallen short.
The South Korean star is a firm fan favourite and by his own admittance believes he should have won bigger titles with two Grand Slam gold and three Grand Prix gold medals.
The 24-year-old lost to eventual bronze medallist Dirk van Tichelt (BEL) at his first Olympics in 2016 and has lost two multiple World Championships semi-finals (2017 and 2015) but has never left a Worlds without a medal.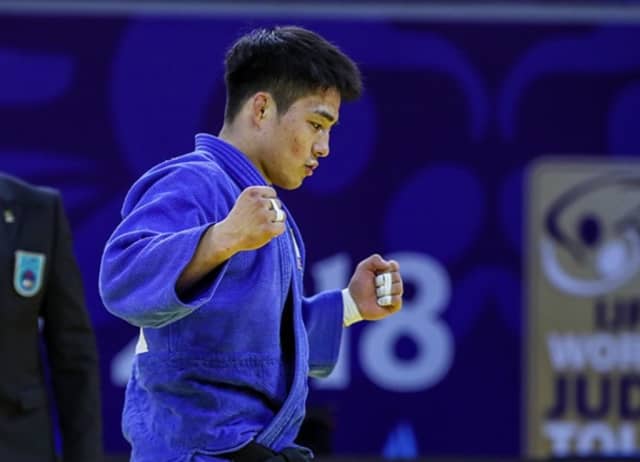 An is still improving and has been refreshingly active this year with three competitions already under his belt and having beaten one of his arch-rivals, world champion Hashimoto Soichi (JPN), for gold in Hohhot, he is now set to make his greatest world title challenge this September in Baku, Azerbaijan.
CLICK HERE TO WATCH THE FULL -73KG FINAL - AN CHANGRIM (KOR) V HASHIMOTO SOICHI (JPN)
3. Christa Deguchi (CAN) pencilled in as Olympic contender
Paris Grand Slam winner Christa Deguchi (CAN) extended her winning run to four consecutive events with a feast of ippons at the Hohhot Grand Prix. Deguchi, 22, is now riding a 19-fight winning streak, one of the longest in the sport, and could make a spectacular World Championships debut in September.
The former Japanese international, who is still based in the host nation of the next Olympiad, has a busy summer schedule with Grand Prix outings to come in Zagreb (Croatia) and Budapest (Hungary) and will surely break into the world's top eight to be seeded in Baku.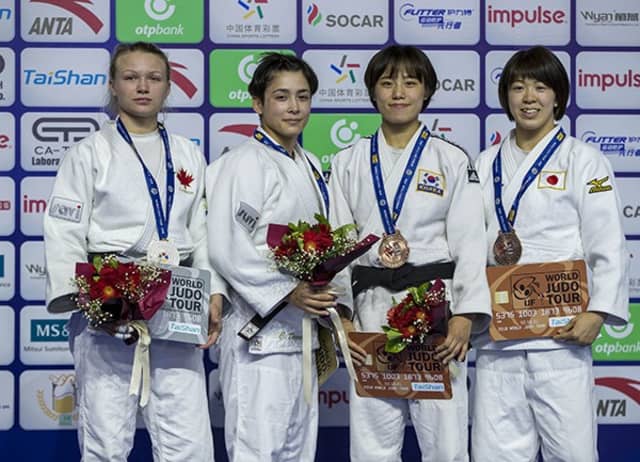 Deguchi, who is currently ranked 14th in the world, registered an important win over Pan American Championships bronze medallist Jessica KLIMKAIT (CAN) – her teammate and rival for the one -57kg spot for her team at Tokyo 2020 – to make her the first choice at this early stage of qualification.
CLICK HERE TO READ A SPECIAL FEATURE ON CHRISTA DEGUCHI
4. Unified Korean team targeted for World Championships 2018
IJF President Marius Vizer announced on Twitter during the event that talks took place in Hohhot to enter a unified Korean team on the last day of the World Championships 2018.
"Hopefully we will have a unified Korean team in the mixed team event at the World Judo Championships 2018 in Baku, Azerbaijan," tweeted the IJF President.
"I thank Mr PAK Hak Yong, DPRK Judo GS and Mr CHO Yong Chul, KOR Judo VP for our meeting #JudoWorlds2018."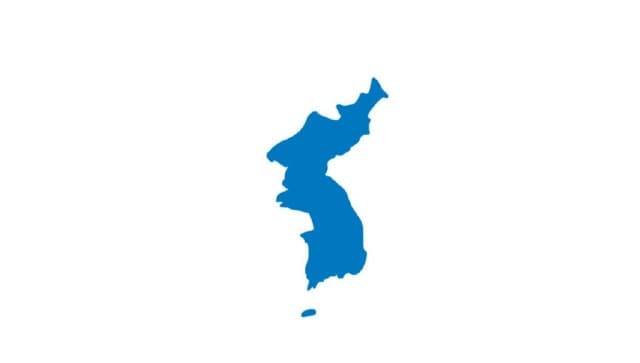 News broke on Wednesday that a unified Korean team will make history by competing this Sunday in the team event at the East Asian Championships in Ulaanbaatar, Mongolia.
Judo will unite the Republic of Korea (ROK) and the Democratic People's Republic of Korea (DPRK) under one flag – for the first time in a summer sport - as a unified team will enter the competition which will be opened on Saturday by Mr. Battulga Khaltmaa, President of the Republic of Mongolia and of the Mongolian Judo Association.
The whole world will be waiting for updates from Ulaanbaatar on Sunday with the chances of a unified team at the Worlds being boosted by this news and the IJF is optimistic that the same will occur at Baku 2018, the first World Championships in the Tokyo 2020 Olympic qualification period.
5. Three-way battle of champions brewing for Japan at -73kg
World champion Hashimoto Soichi (JPN) narrowly lost out in the final in Hohhot in his first IJF World Judo Tour competition of the season. Hashimoto, who was unbeaten from early 2016 until the end of 2017, has the pressure and onus on him as the reigning world champion and as Japan's pick for Baku 2018.
CLICK HERE TO VISIT THE IJF TWITTER ACCOUNT
Olympic champion Ono Shohei (JPN) stole the show at his one IJF outing in 2018 when he won at the Düsseldorf Grand Slam but Shinji Hosokawa's protégé has not reached the same performance level domestically. Ono finished third at the All Japan Championships in April which were won by Hashimoto who beat -73kg newcomer Ebinuma Mashashi in the final.
Three-time world champion and double Olympic bronze medallist Ebinuma and Ono have both been overlooked for the Worlds this year. This is one of the best trio's from one country in the history of the sport and is a fascinating conundrum for the Japanese selectors who have to make the biggest decisions of their lives in this Olympic cycle with the nation expectant for judo success in 2020.
For the All Japan Judo Federation, domestic events carry as much significance as IJF World Judo Tour events for selection purposes and a judoka has to succeed at both to guarantee selection for major events.
The Japanese selection for Tokyo 2020 will be the most anticipated judo team announcement in history and the majority of spots are wide open with two years to go until their first Olympiad since judo's debut at Tokyo 1964.