The opening event of the season sees a return to Israel for the country's second Grand Prix in Tel Aviv. Here's five things to look out for from #JudoTelAviv
1. The return of former world champion An Changrim (KOR)
The 25-year-old has been on the sidelines since April 2019 with a neck injury and wisely waited until he's completed recovered before returning.
Four-time Grand Prix winner Changrim, who won the 2018 Worlds in Baku, was slated to compete at the season-ending Masters but opted to wait until the New Year to make his long-awaited return.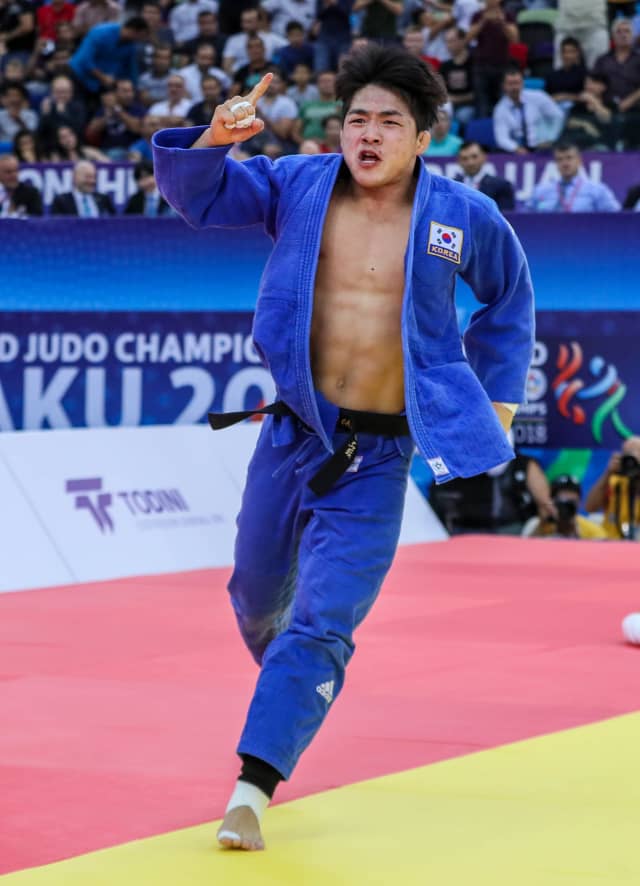 The world number 11, who is sporting a new shaved head style for Tel Aviv, will be expected to medal on his comeback and could mark the start of what could prove to be the the finest year of his career by claiming a headline-grabbing gold on day two in Israel.
An competes on Friday 24 January
2. Record holder Kelmendi chases 11th Grand Prix title
Olympic champion Majlinda Kelmendi (KOS) holds the record of Grand Prix gold medals which stands at 10.
The world number four won the first edition of Tel Aviv Grand Prix last year and could prove to be unstoppable once again. Kosovo's leading star has gradually been stepping up her volume of competitions and her intensity as she plots to her way to fighting to retain her Olympic crown this summer.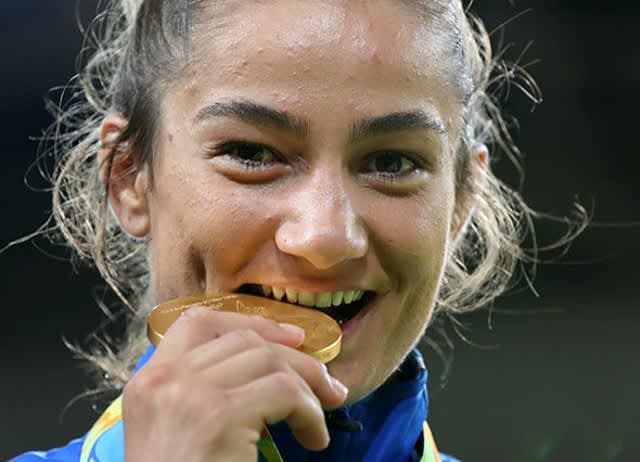 Kelmendi will be mindful of her stellar level of opposition in Tel Aviv with eight-time Grand Prix winner Charline Van Snick (BEL) and former world champion Shishime Ai (JPN) among the field along with home starlet Gefen Primo (ISR).
Kelmendi competes on Thursday 23 January
3. Israel's Olympic medallist Sasson chases former glory and Tokyo 2020 honours
Israel's towering heavyweight Or Sasson, 29, has been winning medals on the IJF stage for a decade. The Rio 2016 Olympic bronze medallist, who enjoyed a resurgent 2019 season which saw him Grand Prix and Grand Slam honours, starts his year at home and will be desperate to open his campaign with a repeat of his 2019 victory.
Sasson battled for consistency post-Olympics but appeared to solve that conundrum in 2019 as he admitted to focusing more on his own strengths and his favoured tactics rather than the advice offered by those around him.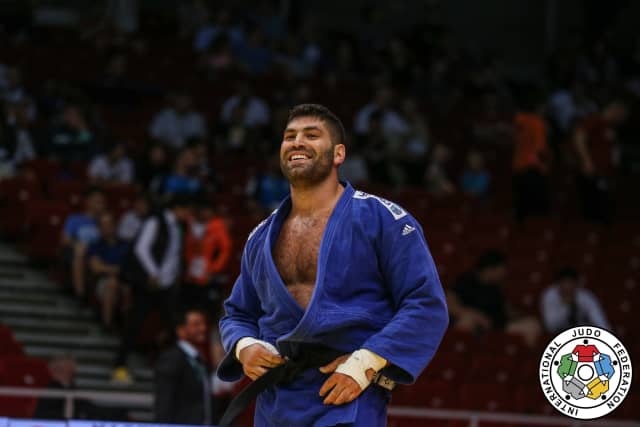 The world number 11 ended the Tel Aviv Grand Prix on a high for the hosts a year ago by winning the last contest of the competition to capture heavyweight gold and sent the teeming Israeli faithful home happy. Sasson is tasked with the same mission this time around as he bids to launch his Tokyo 2020 medal pursuit on home soil.
Sasson competes on Saturday 25 January
4. Portuguese veteran Ramirez, 40, aims to turn the tide in farewell season
Yahima Ramirez has been fighting internationally at the senior level for over 25 years. The London 2012 Olympian has earned one Grand Prix medal and one Grand Slam medal.
The 1994 Pan American Championships winner has been to eight World Championships, 32 Grand Slam events and 46 Grand Prix events for her adopted country of Portugal.
Cuba-born Ramirez, who fought at a staggering 20 competitions last year, earned a bronze medal at the Malaga European Cup in 2019 and is ranked number 33 in the world.
The uchi-mata specialist was the most active judoka on the IJF circuit in 2019 which shows her competitiveness and how well she has managed her health and condition over a quarter of a century in one of the world's most demanding sports.  
While results and medals have been hard to come by, Ramirez will be aiming to do herself justice and to give a good account of herself in 2020 against the world's elite in what is almost certainly her final year on the international stage.  
Ramirez competes on Saturday 25 January
5. Untapped Greek talent Tselidis looks to fulfil early promise  
Theodoros Tselidis burst onto the IJF scene in 2018 when he finished fifth on his Grand Prix debut in Tbilisi and then won bronze in Hohhot either side of a stunning bronze medal at the European Championships.
After proving to be a revelation in his first three international outings, Tselidis, 25, missed the podium for the following four events after being handed some tough draws before bouncing back with gold at the Asian Open in Aktau, Kazakhstan, at the end of 2018.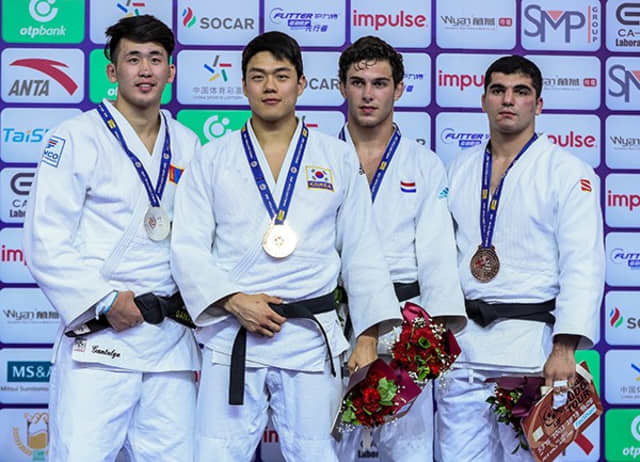 The -90kg competitor spent a year away from the circuit before randomly returning in Osaka last year and unsurprisingly slipped to a first round defeat at the hands of Gantulga Altanbagana (MGL) having picked up three shidos in three minutes due to a lack of sharpness.
Tselidis, who it has emerged was a silver medallist at the Russian Championships in 2017 before switching nations, holds wins over high calibre judoka such as world champion Noel van T End (NED) and is highly-dangerous with his modified kata-guruma, ko-uchi-makikomi and ippon seoi-nage all finding their way through to beat world-class opponents.
The world number 64 will be one to watch in Tel Aviv and will hope for a more favourable draw then he was afforded in Japan.
Tselidis competes on Saturday 25 January