With his world number one spot, so top seed position, his Olympic silver medal last year in Tokyo and his recent world bronze medal in Tashkent, Yung Wei Yang (TPE) was the ultimate favourite of the competition, especially since Takato was not competing in this grand slam. Unfortunately for Yang, a Japanese athlete can hide another Japanese athlete and he was defeated in the second round by Hayato Kondo.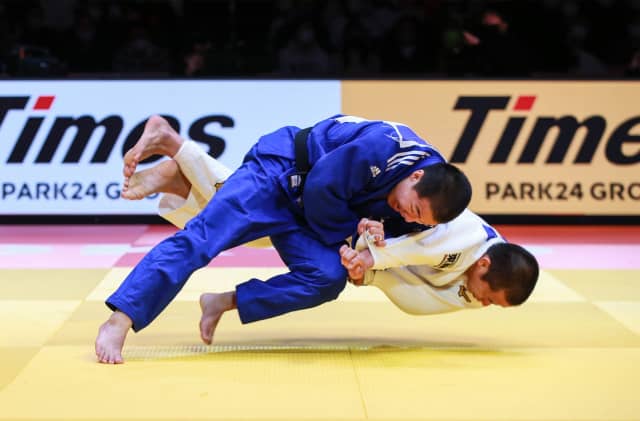 Lightweights are often the preserve of Asian countries and especially Japan. This was confirmed once again with Japan of course present in the final with Hayato Hondo and Korea with Seungbeom Jeon, while Mongolia with Ariunbold Enkhtaian, Korea with Harim Lee and Japon with Ryuju Nagayama and Genki Koga, were present in the bronze medal contests. The two bronze medals went to Harim Lee (KOR) and Genki Koga (JPN).
The least that we can say is that Kondo (JPN) and Jeon (KOR) spared no effort as soon as the referee announced the first hajime, attacks coming from both sides, in all directions. As the pace of the match slightly decreased at halfway, the two athletes were penalised with shido but let's give them some credit, it was just to breath. As soon as the penalties were given, they started again to attack and attack again.
Step by step Kondo's movements seemed to increase in precision, but no score yet. Suddenly, as the golden score period had just started, it was Jeon who produced the effort to score a waza-ari and to become the first non-Japanese competitor to win in Tokyo. Only for that, he can be warmly congratulated and for all the rest as well.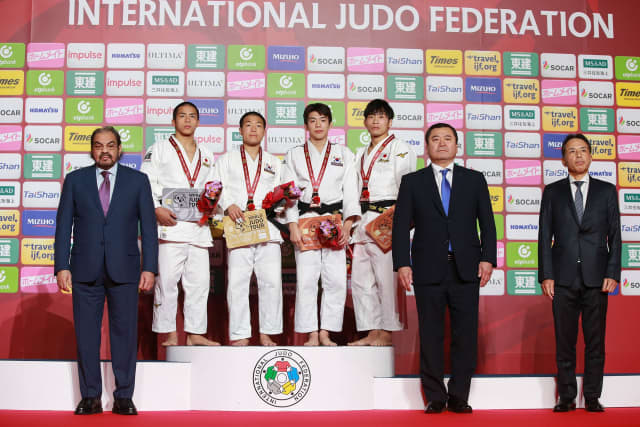 Bronze Medal Fights (-60 kg)