It took a little time to see clearly in a well-stocked category. Seeded number one, Baskhuu Yondonperenlei (MGL) did progress consistently to reach the quarter-finals where he found a lively Maxime Robert (FRA). Once again the unorthodox judo of Baskhuu Yondonperenlei did wonders and he entered the semi-final.
Of all the title contenders, however, the most anticipated judoka was undoubtedly Joshiro Maruyama. His style, both pure and spectacular, makes him one of the most admired competitors. World champion in 2021, he is one of the actors in one of the most beautiful finals of the last World Championships in Tashkent, a final he lost to Hifumi Abe, the other big star of the category, absent during this grand slam.
It is necessary to underline here the participation of Maruyama. He could have been demobilised after his non-participation in Tokyo 2020 and his defeat against his great rival Abe in Uzbekistan but he is still there, still as beautiful to watch and precise in his judo. The Paris Games are both far and near. Many things can happen and Maruyama still wants to believe he can be the next Olympic champion.
The semi-final between Yondonperenlei and Maruyama was for sure the most difficult match for the Japanese competitor. If we know his ability to throw and to throw big, we also saw today a very tactical athlete, who was capable of waiting for his opponent to be penalised three times, while he was only twice. In the final, Maruyama faced Shinsei Hattori (JPN) and this time it didn't take him much time to throw his opponent with a superb tomoe-nage driven all the way to ippon with his second foot, perfection of movement! Maruyama is back and we will have to count on him.
The first bronze medal went to Baskhuu Yondonperenlei (MGL) who scored ippon to conclude his competition day, while the second bronze medal was almost promised to the Japanese but this was without counting on a Maxime Gobert being on fire (FRA), throwing Takeshi Takeoka for ippon as well.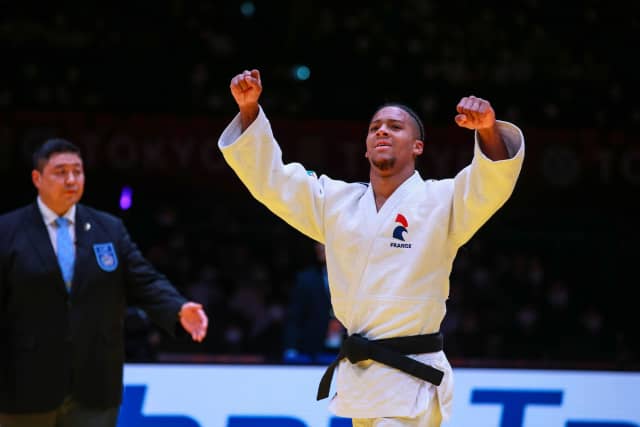 The French delegation will come back from Japan without gold or silver medals but with some very interesting performances from young athletes, especially within the male team. It's a positive sign having in mind the next Paris Olympic Games.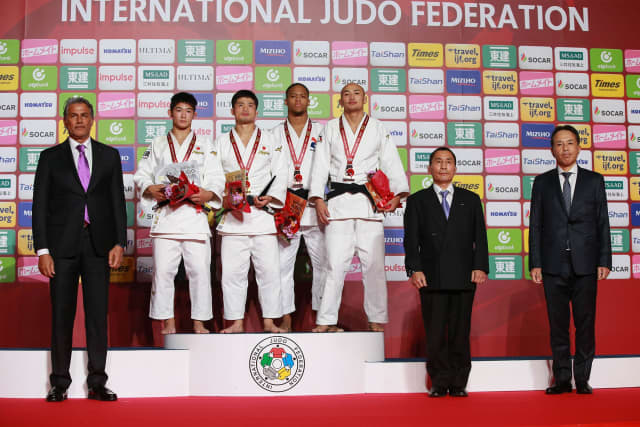 Bronze Medal Fights (-66 kg)