Anna-Maria Wagner (GER) arrived after a disappointing performance at the World Championships in Tashkent in October. Although the defending champion, she could not do better than a seventh place, which was certainly not the objective, but she also stands on two grand slam victories this season, in Tbilisi in Georgia and in Antalya in Turkiye, enough to give her hope of a new high performance.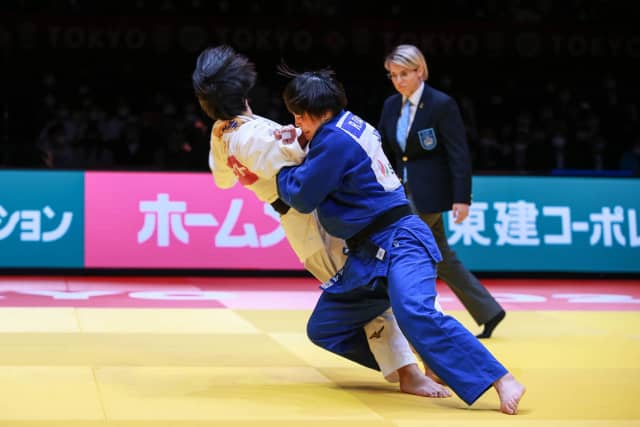 Yet, as we've seen, with four Japanese athletes allowed per weight class, it's not enough to beat one. To win the gold medal, you have to repeat the performance and stay focused throughout the day. This galvanising of concentration and performance is undoubtedly what the German world number two and top seed in Tokyo this year, came for.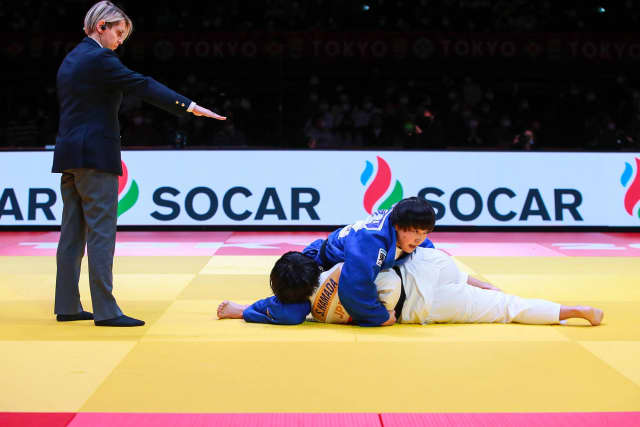 Unfortunately for her, she was defeated in the semi-final by Shori Hamada, the current Olympic champion, who was then opposed to her teammate Rika Takayama in the final.
It seemed that no-one could stop Hamada today, who, like during the Olympic Games last year, was perfectly in line and ready to face everyone, but Rika Takayama had another idea in mind, aiming to catch Hamada with her own games. She pinned her down after a beautiful moment of groundwork for ippon. Welcome to the new generation!
The first bronze medal contest opposed Natasha Ausma (NED) and Anna-Maria Wagner (GER) while in the second Mami Umeki (JPN) competed against Jeongyun Kim (KOR). The bronze medals went to Mami Umeki (JPN) and Natasha Ausma (NED)
Bronze Medal Fights (-78 kg)