Judo makes no exceptions.
All athletes are confronted with the ruthless nature of the sport. There are no second chances if you fall in your first contest whether it's a Grand Prix, a World Championships or an Olympic Games.
Whether you are a revered champion, a debutant or a teenage prodigy, your day, your competition, can be over in a heartbeat.
You can travel from the other side of the world, after a lengthy training camp, carefully manage your weight, study footage of your opponents and be dripping with sweat in your warm-up and still, minutes later, your day can be over and you're packing away your judogi.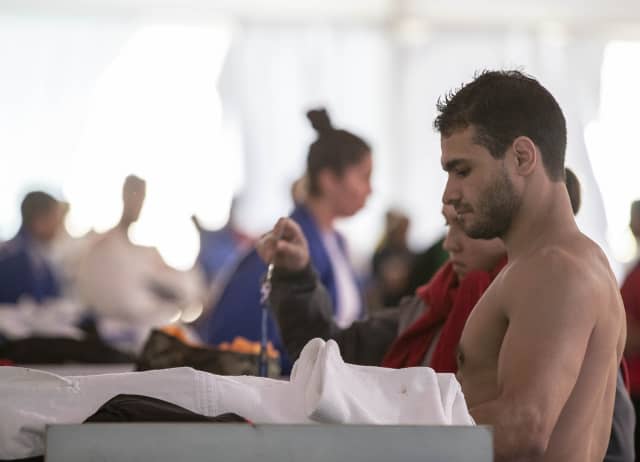 Brazilian legend Leandro GUILHEIRO (BRA), the first Brazilian judoka to win medals at two consecutive Olympics, experienced this first hand in Marrakech and it's all too familiar an occurrence in recent times for the renowned -81kg judoka.
The 35-year-old, who self-funded his participation in Morocco after being approved to represent his country by his national federation, CBJ, narrowly lost his opening contest in Marrakech to Alfonso URQUIZA SOLANA (ESP) after being disqualified after receiving three shidos.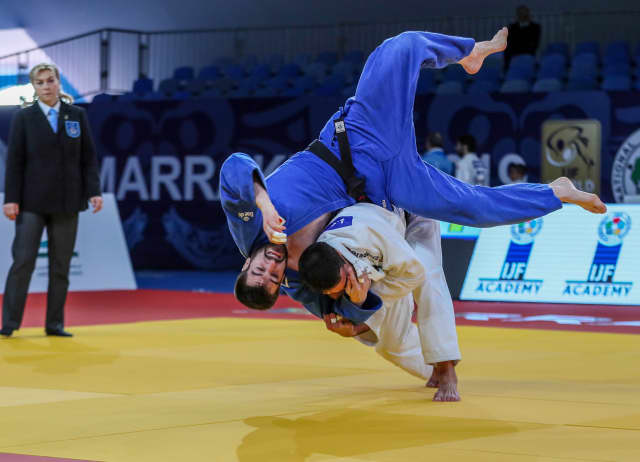 "I'm so frustrated, I really felt like I could throw him," said GUILHEIRO after conscientiously packing away his judogi in the warm area.
"The score (waza-ari) was cancelled a little bit later and then I was disqualified for a third shido, for the issue with my judogi and I didn't know this rule where you now get a shido for not automatically tidying your gi.
"I always try to throw for ippon, this is my ambition in every contest, and to throw and then lose again on shidos really disappoints me," said the Esporte Clube Pinheiros fighter.
In the run up to the London 2012 Olympics, GUILHEIRO was at the forefront of the sport as household name and a back-to-back Olympic bronze medallist and 2011 world silver medallist.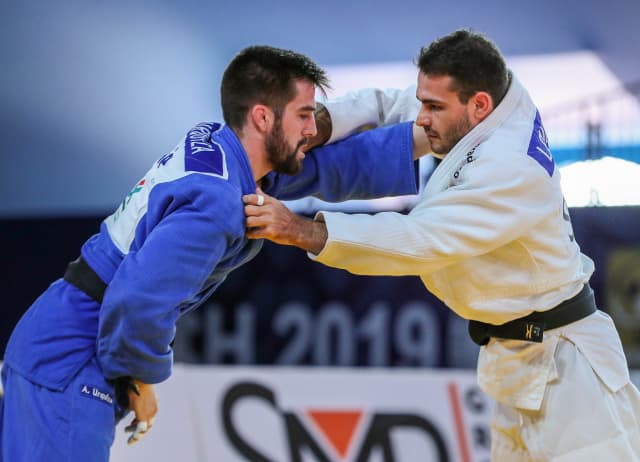 The São Paulo native was famed for his classical style of judo with beautiful techniques including a textbook uchi-mata, a gravity-defying hane-goshi and a ippon seoi-nage which was his throw of choice in his contest in Morocco this morning.
"I had a great chance to win my third Olympic medal in London but it didn't work out for me and this memory is still with me," said GUILHEIRO whose last IJF medal came back in 2011 when he took silver at the Tokyo Grand Slam.
Then the challenges started.
"I had a ligament ripped off, I had to have four surgeries and I wasn't in a good place personally and I missed my Olympics in my home in Rio 2016 as I battled with injuries.
"When I returned in 2015, judo felt like a different sport to me. There was a lot of rule changes and I had to try to change many things in my judo.
"I came back in a rush, there was pressure, I wanted to be there, everyone wanted me to be fighting and winning and I started to pick up other injuries. I had some back problems.
"Today I feel good physically and technically, my mind is good, I am enjoying judo. I feel so good in training, I have the best training partners in the world, my issue is bringing this to a competition and performing as I know I still can."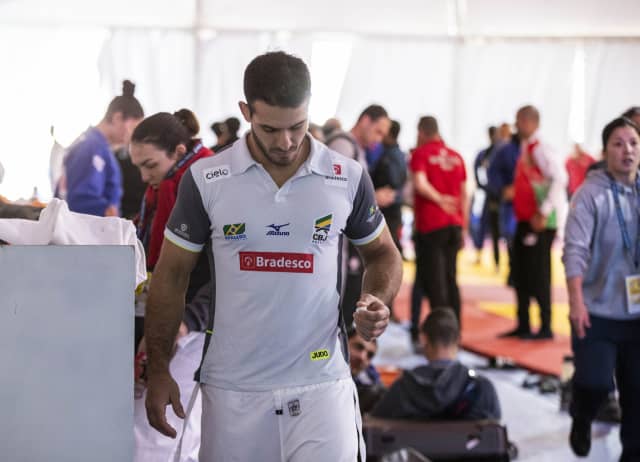 Despite a humbling and hurtful defeat in the second contest of the day, GUILHEIRO, as we would always expect of him, showed his class and exemplary etiquette.
Win or loss, respect is judo's greatest attribute and GUILHEIRO knows what regardless of the result he remains an example to others.
"Respect is the most important part of our sport," he said with conviction.
"In life you learn to lose, to fall and to pick yourself up and to continue and that's judo. Nobody has any fault, if you win or lose, you are equal as persons and as athletes.
"My education in judo has been a very Japanese style and I'm grateful for that, it explains my character in the sport and in my life."
Inevitably, for a 35-year-old elite athlete, the conversation moves towards the unavoidable subject of the future.
"I have no idea about my future," he says, before adding: "but I believe I can still achieve things in this sport, I can still win medals and I still have the desire right now.
"I want to overcome my challenges now, it's a hard time, but I'm still standing and my mind is strong."
"I don't feel like self funding is bad, I'm investing in my dream."
GUILHEIRO starts his 24-hour trip home back to Brazil on Sunday, which includes an eight-hour layover in Paris, but he does this without hesitation.
"I'm determined, I can't tell you why I keep going, why I do the long travel, but I still have a fire inside me."