The French astronaut from the European Space Agency, Thomas Pesquet, is a regular in our columns. A few years ago we followed him with focus and passion during his first mission in space, aboard the International Space Station.
As the Tokyo 2020 Games are about to open and knowing that from day one judoka from all over the world will meet on the tatami of the Nippon Budokan, Thomas, who is currently on his second mission in space, for a period of six months, took the time to float still for a few moments to send an important message to the entire judo family, a message that goes beyond the purely sporting framework.
We would like to thank Thomas Pesquet very much for taking the time to share his feelings when he has to follow a particularly busy schedule. We also thank the European Space Agency for their help in achieving this feat.
"Hi everyone! I am Thomas Pesquet, European astronaut on board the ISS for the Alpha mission. I also happen to be a black belt in judo. Really, throughout my life the values of this sport have always been very useful to me and have been an unwavering guide.
To become an astronaut is just the same as to become a judo champion; it takes passion and years and years of training.
From my observatory today, I want to convey two important messages. First and foremost, in difficult times, when we have to remain confined and isolated, it is important for everyone to stay physically active, just as we must on board the ISS here. It is a guarantee of both physical and mental wellbeing. So, be active!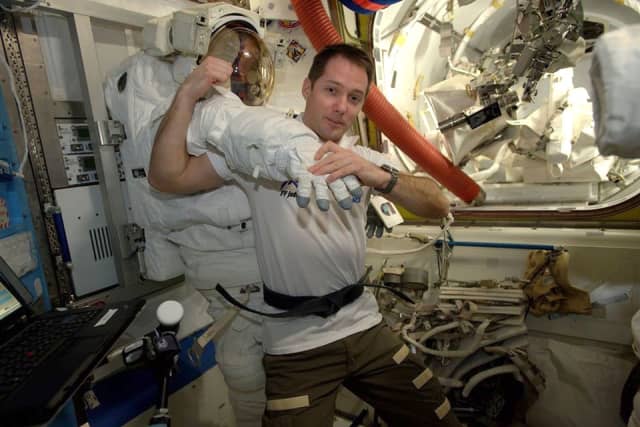 I also wanted to tell you about our planet as it looks very fragile from here. I heard that the International Judo Federation launched a great initiative to preserve our environment. I invite everyone to participate in the challenges that are offered to you. All together, I believe that we must do everything we can to preserve this magnificent spaceship we call planet Earth.
I wish you all the best, good health, solidarity and peace and I hope that soon we will have other astronaut judoka aboard the ISS. Maybe we can organise an intergalactic competition then!
Until then, good luck to the judoka taking part in the Olympic Games. I will follow the individual results as well as those of the team tournament closely. See you soon and stay safe."
Thomas, we hope to see you soon on Earth and we are convinced that judoka from all over the world will be very happy to share with you your vision of our world.