Who said that the world was too big and that the different cultures that compose it could not communicate between them? Nobody in the world of judo believes that, especially not Samantha Smithson and Farhad Hazrati, who met in the stands of Nippon Budokan at the World Judo Championships.
She is British, working for the Irish Judo Federation, he is Afghan. She is the phytotherapist of her national team, he is the coach of his. Yet they have known each other for years and have a common passion: Afghanistan. While this may seem obvious to Fahrad who lives in Kabul, it is apparently, and apparently only, less obvious to the Britishwoman, but: "I was in the air force, and in 2006, then in 2013 and 2014 I made several trips to Afghanistan."
Of these missions, Samantha retains her unwavering passion for this country bruised by decades of war: "I am passionate about Afghanistan, its history, its culture. All the people I came across were very honest and hard-working."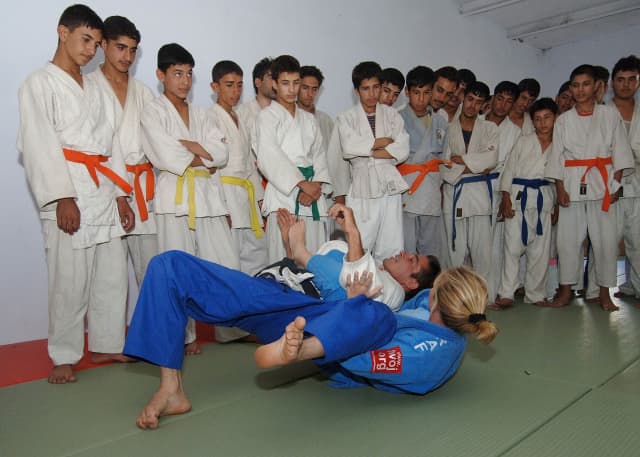 It was during those missions that she met Farhad after her parents read an article about the judo federation looking for support: "I was on a mission, it's true, but I was also judoka and as soon as I could have a contact with the community of local judoka, I did not hesitate a single second. I invested in the development of children and women's judo and in the training of a female coach. I am so happy to see Fahrad again today in Tokyo and I am happy to see that despite all the difficulties his country faces, they are here with several athletes."
It is indeed four Afghan athletes who made the trip to the Japanese capital: "2 athletes, as well as the president and a coach, were sponsored by the IJF to come here, for the other two we found other means to finance their trio", Farhad said, before adding: "It's a very good experience for our athletes, but not just for them. I'm learning a lot just watching the competitions."
While Farhad is in Tokyo as a coach, he is also involved in the development programmes that deal with children in Kabul: "We have been working with the youth for years, while we've been immersed in state of war for so long. It's our duty and our will."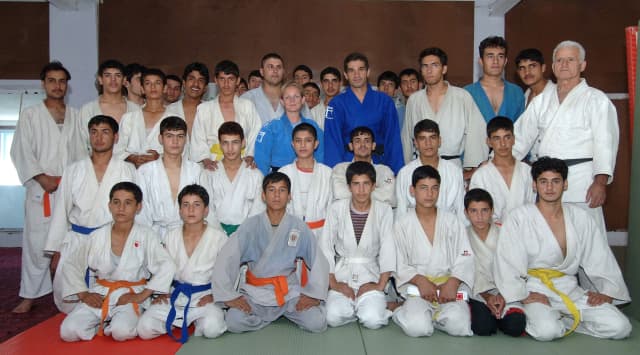 In the early 2000s, at the initiative of the Norwegian diplomat, Stig Traavik, who participated in the Olympic Games in Barcelona in 1992, and was then stationed at the Norwegian Embassy in Kabul, a first project was born. From this project came the commission 'Judo for Fred' (Norway), which later evolved internationally to the Judo for Peace Commission. Today, Judo for Fred is still active in Afghanistan while is collaborating with the IJF in Livingston and in the Meheba refugee camp, Zambia.
"Very quickly, after Stig's intervention, coaches arrived in Kabul. Among these, there was Birgit Ryningen. She helped us a lot to put in place the programmes that still go on today, like Ashiana's street children activities. We have also initiatives for orphans."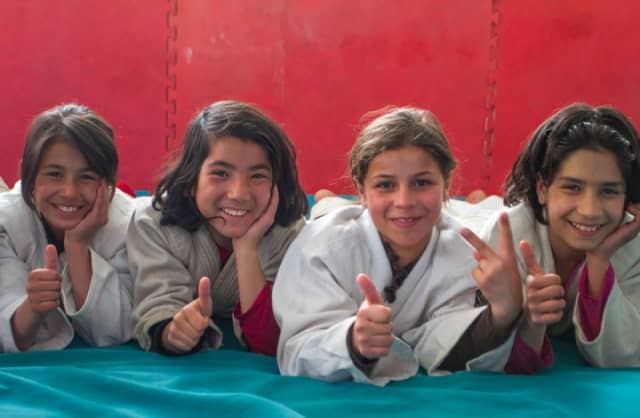 Yet threats are weighing on a building that remains fragile and all the hard work that has been done all along these years is in danger. First of all because of the security situation in the country, which puts the population in a situation of almost permanent peril. Budget cuts to fund the Judo for Fred activities are also threatening the programmes, which provoke Farhad's concern: "We are passionate about judo and we believe more than ever that judo is necessary and useful in Afghanistan. We need support and I would not want all the work we did collapse."
Passionate, Farhad is. At 38, he already has a good knowledge of judo: "I started judo a long time ago. I had a friend whose brother was a judoka. As soon as I discovered this sport, I literally fell in love with it. I want to give Judo everything it gave me."
Zakaria ASSADI, the President of the Afghan Federation, also wants the programmes to continue: "We need to develop judo, not only in Kabul but in the rest of the country as well. It is vital for our people who are threatened every day. We have already started this work and I want to strengthen it."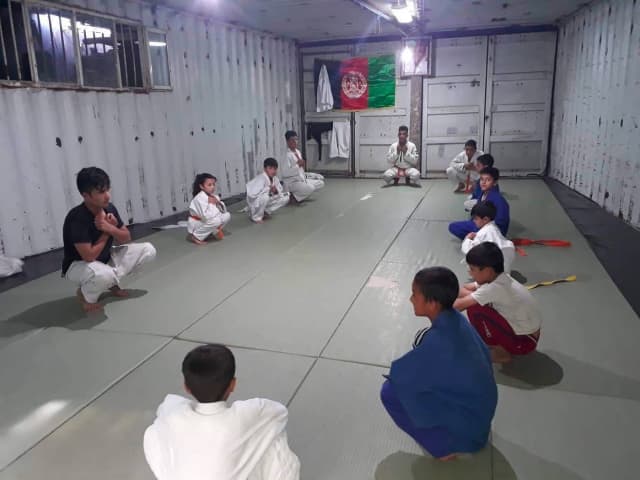 For way too long, Afghanistan has been in the headlines and on television screens for the wrong reasons. Meanwhile, judo is developing, even if it is at the pace of terrorist attacks that have damaged the national dojo of Kabul several times in recent years. There is always hope though, hope for better days and peace. Judo can and wants to contribute.