A boy whose father worked for the United States cooperation and assistance program ; living within a normal family that was united and close ; practicing the sport of Judo with passion ; and like any boy, with dreams of a bright future and glory. That is how Zaki Mohsin's life was in 2014. It could have been any other boy anywhere else, but here we are talking about Kabul, Afghanistan. In 2014, it was probably the most dangerous city in the world.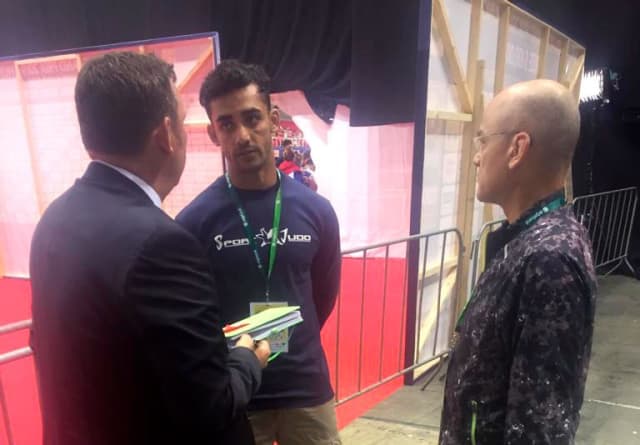 By receiving a salary from the United States, to help people without bowing to religious fanaticism or simple power struggles, Zaki's father soon received threats. And, in Afghanistan, it is a mistake to take such intimidation lightly. A deadly mistake
"We had to leave, our country, our home, leave behind everything we valued. Our roots." When he speaks, Zaki does so by looking into the eyes of his interviewer, a penetrating look through dark eyes that express pain. It is a frank, direct look of a young man who has had to mature earlier than his years, forced by the circumstances of life.
The journey of any refugee is always similar, the sensations are identical. A remote place, a different land, where the colours shine in another way, smells change, the language is hostile, and the customs and culture in the land to which they have been displaced is almost always, inevitably opposite to what was in their home land from where they have flown.
It is impossible to put yourself in their place and experience the pain suffered by a refugee. It is a full-fledged amputation, sometimes physical, but above all, mental. The refugees are brutally stripped of their identity, the pillars of their lives, their certainties and opinions. You must be strong and rely on solid values ​​to get ahead.
In 2014 the family settled in Virginia, USA. "Everything was new to me", says Zaki, "I did not know anyone, I did not speak English and I did not know if I could do judo". Today he perfectly speaks English and with the accent of his new country. It has been a fast learning but no less hard for it.
Zaki met Maurice Allan, a former elite athlete who represented Great Britain at the Montreal Olympics. With him he took his first steps as an athlete in the United States.
"It was difficult, a period of adaptation," explains Zaki. But a decisive stage because, shortly after, Craig Agena appeared in his life.
Craig also does not have the typical profile of Western man. A military career, with thirty years of experience in the Armed Forces of the United States, Craig was stationed, among many other sites, in Afghanistan. In other words, he is one of the few who can understand Zaki because he saw with his own eyes the horrors of war, the intolerance of extremism, the destruction of innocence. When he speaks, as well as his pupil, he contemplates each of his words.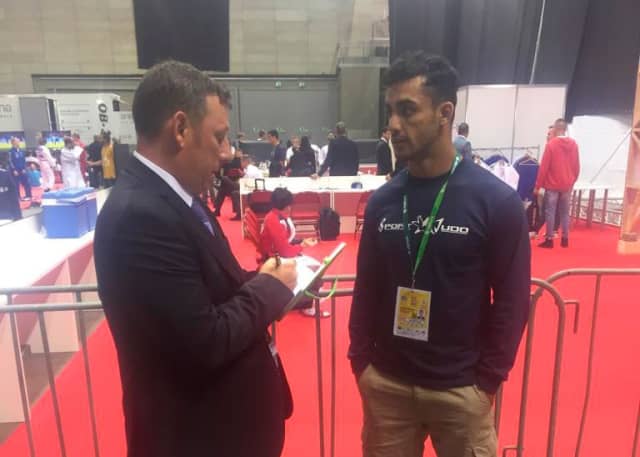 "The first time I saw him on a tatami, he immediately caught my attention. He had a refined technique and I understood that he had a lot of potential", Craig observed. Craig and Zaki started training. They understand each other, they speak the same language, the language of life. They don't need words to communicate, but intuitively know what the other is thinking through a look and an expression. They are in harmony and it's visible. When asked about judo, before talking about dreams, tournaments and goals, Zaki expresses his new-found priorities in life. "What I value most is friendship, and judo provides friendship, the truth, a faithful and extensive friendship, for life."
Craig listens to Zaki and nods silently. Speaking with both conveys an appreciation of their wisdom and common understanding.
In Budapest they want to learn and take the real temperature of the professional circuit. Training is one thing, competition at the highest level is something very different. Here they rub shoulders with the great, consecrated athletes and others who wish to dethrone them: all of whom are in great shape, well trained and with an eye on the Tokyo World Championship next month.
"My dream is to become a world and Olympic champion, to face the best", comments Zaki. And this is easy to understand, because, in short, the desires of any human being do deviate dramatically. If we talk about judo, its values ​​and its goals, the desire of Zaki is the same as that of any other. It is what judo has: collective objectives to contribute to the maximum possible, with humility and sacrifice: to be the best inside and outside the tatami: to defeat adversity. And when you have clear ideas, refugee or not, you can think and plan for victory.