The IJF Head refereeing Director, Mr. Juan Carlos Barcos, published today an open letter to explain to the amended set of rules, accompanied by the refereeing guide.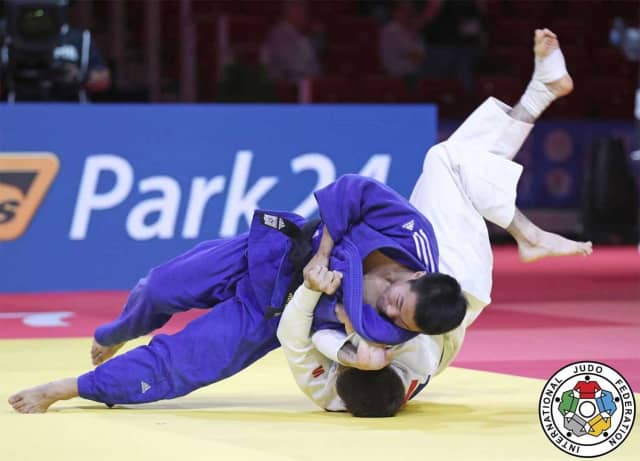 Dear members of the Judo community,
Last weekend we have had an important Seminar in Mittersill (Austria) for referees and coaches, in order to explain the new changes of the rules that have been prepared by the different commissions of IJF ( Refereeing, Sport, Education ) as well as some experts, (officials of IJF, Olympic and World Champions) with the aim of making our sport more dynamic, interesting and easier to understand for everyone.
These new rules have been already approved by the executive committee of the International Judo Federation and are going to be implemented immediately.
Due to the fact that even if IJF is going to continue with several seminars in different continents, we cannot forget that this week we will celebrate the Grand Prix in Tunisia where these new rules will be applied for the first time.
For this reason I would like to emphasis some of the important changes that have been decided.
1 Kansetsu-waza and Shime-waza are not valid if both athletes are in a Tachi-waza (standing position). Mate and Shido should be announced. Naturally if the action is dangerous or can injure the opponent, as usual, it will be Hansoku-make.
2 When fighting in Ne-waza and there is not a dangerous situation or not any reason to give Mate the contest will continue, even if one of the players does not stand up he can be thrown and the action will be considered valid for scoring purposes if there is an immediate attack. If the player who is in Ne-waza grabs the leg he will be penalised with Shido.
3 In the case of Kaeshi-waza, Tori, the thrower who is applying the counter attack, cannot use the impact of landing on the tatami.
Obviously in addition to the information distributed in the Seminars and in the official web page of IJF, during the draw in every event, the members of the technical commissions will be at the entire disposal to clarify whatever is needed.
Yours sincerely.
Juan Barcos.
Explanatory guide of the judo refereeing rules 19 January 2018:

Explanatory guide of the judo refereeing rules 19 January 2018
Download