The second day of the Asia and Oceania Championships brought us some big surprises! Kyrgyz judoka Vladimir ZOLOEV overcame Saeid MOLLAEI in the semi-finals of -81kg category and then won against the Korean athlete LEE Moon Jin in the final match, winning a first ever gold medal at the Asian Championships for the country and what a way to do it, on home ground!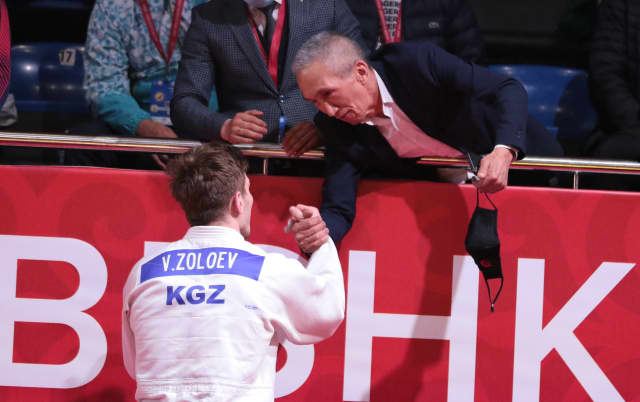 There were three gold medals for Korea, one for Kyrgyzstan and one for Uzbekistan to add to the medal table that we saw emerge yesterday.
A silver and a bronze were secured by the Australian women's team, with Tel Aviv Grand Prix 2020 winner Katharina HAECKER only losing after an intense final against Korean HAN Hee Ju, in the -63kg group. It was -70kg powerhouse Aoife GOUGHLAN who took their bronze, beating HAN's compatriot, to avenge her own teammate, for the bronze medal.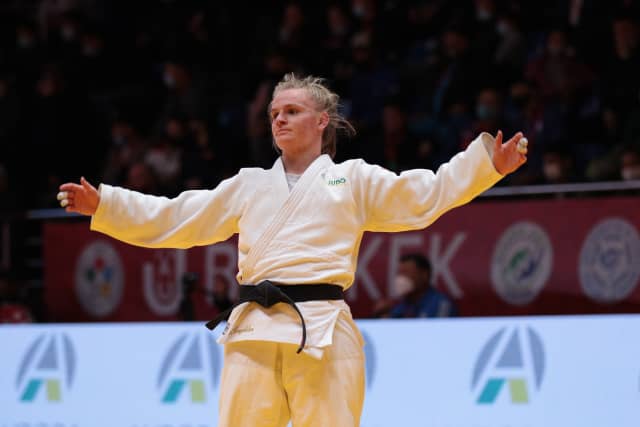 After winning her first grand slam medal only weeks ago, Gulnnoza MATNIYAZOVA of Uzbekistan stepped up on to the top of the podium at -70kg, taking the second gold medal for Uzbekistan in this event.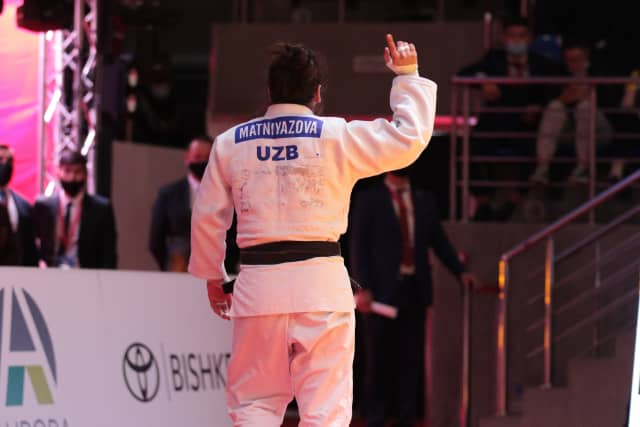 There was triumph for the Korean team too, with two gold medals being won, by An Changrim in the -73kg category, coming in as the number 1 seed and being unstoppable all day and from HAN Hee Ju at -63 kg. 
-73 final results
1. AN, Changrim KOR
2. MAKHMADBEKOV, Somon TJK
3. SCVORTOV, Victor UAE
3. QING, Daga CHN
5. SMAGULOV, Zhansay KAZ
5. MOHAMMADI, Mohammad IRI
7. NAKANO, Keisei PHI
7. YULDOSHEV, Murodjon UZB
-81 kg final results
1. ZOLOEV, Vladimir KGZ
2. LEE, Moon Jin KOR
3. BOLTABOEV, Sharofiddin UZB
3. MOLLAEI, Saeid MGL
5. LEE, Sungho KOR
5. KHAMZA, Didar KAZ
7. MURODOV, Akmal TJK
7. MUSSAYEV, Ruslan KAZ
-63 kg final results
1. HAN, Hee Ju KOR
2. HAECKER, Katharina AUS
3. CHO, Mokhee KOR
3. YANG, Junxia CHN
5. WATANABE, Kiyomi PHI
5. KHOJIEVA, Farangiz UZB
7. YUAN, Pei Chun TPE
7. BERDYBEKOVA, Iolanta KAZ
-70 kg final results
1. MATNIYAZOVA, Gulnoza UZB
2. KIM, Seongyeon KOR
3. COUGHLAN, Aoife AUS
3. SUN, Xiaoqian CHN
5. KHOLMURODOVA, Farangiz UZB
5. BEKTASKYZY, Zere KAZ
7. CHANG, Ssu-tzu TPE
7. MAMEDOVA, Faride TKM
Tomorrow we will see the heavier categories take to the tatami, but with all eyes on Japan's MUKAI at -90kg, after his shock exit from the Antalya Grand Slam last weekend in round two. We will also be watching to see if anyone can topple MA (CHN) from her position at the top of the contest sheet. Her CV says she's likely to stay on top but as Mukai and others are all too aware of, this is judo and anything can happen. 
Photos provided by the Kyrgyzstan Judo Federation