Esfandiar Aban is an independent film maker from Iranian origin living and working in the USA. He's currently making a documentary on Mohammad Rashnonhezad, judo member of the Refugee Olympic Team.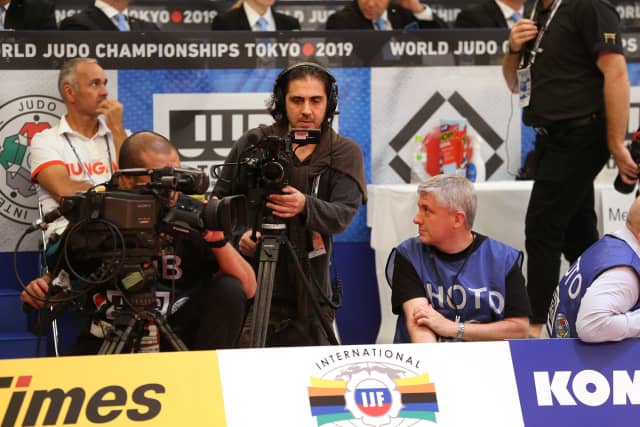 "I graduated from SVA, a visual arts school in New York City. I like sport, especially wrestling and judo. Since last year, I'm following a refugee-athlete, Mohammad Rashnonhezad, a former member of the Iranian Judo Team who currently lives the Netherlands."
As both Mohammad and Esfandiar share the same background, the latter wanted to bring the story of Mohammad, a life journey where judo plays an important role in overcoming adversity. "Moreover, I also speak Persian which is comfortable for both of us," Esfandiar says. "I started following Mohammad since he was staying in a refugee camp in the Netherlands. I will continue to follow his journey until after the Olympics in 2020, as he is also a member of the Refugee Olympic Team."
Mohammad Rashnonhezad, currently 23, won a silver medal at the Asian Games in 2017 and was the Junior Asian Champion in 2016. He ended on 5th spot in the 2017 Hohhot Grand Prix.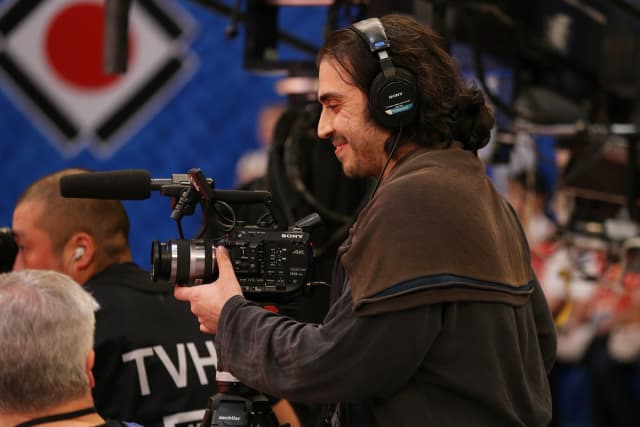 "In my documentary I want to show the human side of the athlete, the feelings and emotions. Athletes are so genuine; their stories are completely honest. That's the reason I wanted to find someone on an interesting athletic journey. The documentary will not be a political statement. On the contrary, it will be about emotions and feelings, rather how one's love for sport can change everything," says Esfandiar.
Esfandiar plans to enter his documentary in competitions at Film Festivals. "Eventually, I will present the documentary to Film Festivals or even TV Broadcasting. However, right now, I just focus on the filming and don't think too much about editing. I first have to finish the movie." It's not his first work. The independent film maker previously produced documentaries in Iran and the USA about art, music and animals. "However, this is my first one about sports," he says.
Esfandiar lauds the presence of refugee-athletes at IJF competitions. "What IJF does, providing refugee-athletes the opportunity to continue competing at a high level is very commendable. I'm happy about that. The Olympic Refugee Team at the last Olympic Games in Rio is also great. I think it's an outstanding opportunity for many athletes who don't have a nationality. It's a great program."
For editing and producing the documentary Esfandiar has set himself a deadline. "I want it to be ready after the 2020 Tokyo Olympics", he confirms.
What was Mohammad's reaction to Esfandiar's plan for the documentary? "First, he was not too eager," Esfandiar admits. "I had to gain his trust. So, I went to the Netherlands to find him. We built a good relationship on mutual trust. In fact, the movie is also about this relationship. For instance, we traveled together to Belgium to an international judo tournament in Visé where he won a bronze medal. It was only the two of us. So, I was coach, film maker, friend, everything," Esfandiar laughs. "But mostly friend. He's like my surrogate younger brother, the one I never had. This friendship will also show up in the documentary step by step." Judo is indeed life … A judo documentary to look out for.