She leaves as she arrived, without fanfare, without noise, through a brief press release, as if announcing the shopping list. She leaves, but not very far, like when a colleague changes jobs, but is still in the same company. Judo has been her whole life, for good and bad. The bad thing is the defeat and the good thing is the collection of titles, the glory and knowing that she will always be there. It is a consolation, especially for others, because it is difficult to imagine a tatami without Majlinda Kelmendi.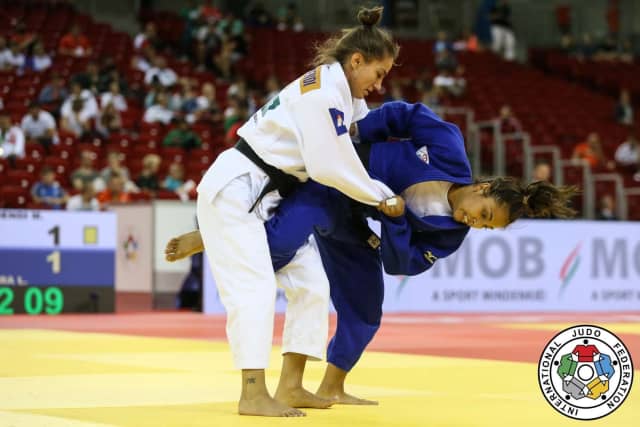 There will be time for her to explain if the decision was made before or after the Tokyo Olympics. Time will have to sit and chat to review a monumental journey because that is exactly what Majlinda Kelmendi is. They made her a statue before she turned thirty, because she is more than the symbol of Kosovo. Majlinda Kelmendi is Kosovo. 
She is one of the few judoka who have won it all. However, not all have been pioneers like her. Her career and medal heritage grew like a young nation does, as if Kosovo's fate depended on Kelmendi's victories. It is more than a passport and a flag paraded around the world. Majlinda Kelmendi is that general who enters a tatami with a whole country behind them. She is the prodigy of coach Driton Kuka and a source of inspiration for every woman in the country. She is a model, an example and a partner. The success of the Kosovar team is Majlinda's legacy, because without her the story would have been different. 
Now she leaves a void and here reality collides with nostalgia. It is true that Kosovo already has a change and that the present and the future do not generate concern because Krasniqi and Gjakova are on top of the world. Nostalgia? Because Majlinda has had a long and fruitful reign, the resistance of the little one against the great, the Goliath graveyard. 
It remains to be seen how she adapts to her new life, if she changes her habits and what will be her imprint on the Kosovar judo that is to come. Competing and training are different things, but knowing that Majlinda will be very close, in the coach's chair or in the stands, is comforting, without a doubt for her compatriots as much as for us.