It's day 3 and we are into the light middle weights, renowned for their dynamism. Former world champion Loretta Cusack-Doyle gave us a run down of the day.
"There were some exciting matches in the -73kg category today. It was good to see some of the veteran players doing so well, like Shavdatuashvili (GEO), Iartcev (RJF), Ungvari (HUN), with the young ones trying to snap at their heels, but the experienced players chose to entertain none of it, early on.
Ciloglu (TUR) had a good run, overcoming the longer-limbed fighters. There were not so many big throws today, unlike yesterday and day one, but there were some long, tactical matches and the quality was really mixed. Some had timing issues and some were very young and here to gain experience.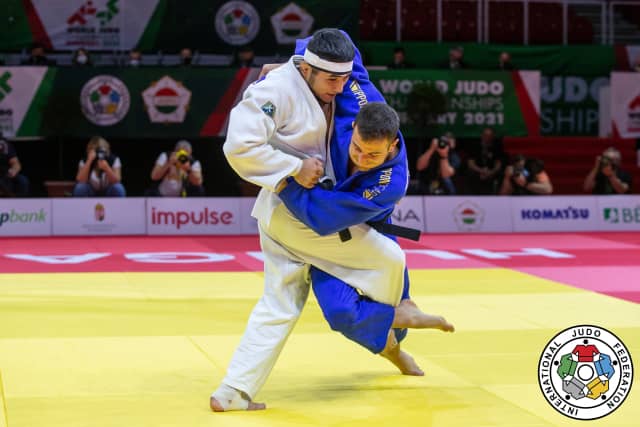 No-one took prisoners and all the young ones took opportunities when they could but the tactics of the older players did show through. Shavdatuashvili seemed to choose when to throw, making sure he didn't have to endure long contests, except with the even more experienced Ungvari. The experienced players can do that, can control moments and change tactics in order to get the job done. Some of the young ones couldn't do that. That's not to say all the young ones lost but they need to improve that tactical game to really become consistent at the world level.
The big upset of Hashimoto losing to Macias isn't actually that surprising. He is always a threat on the World Judo Tour but today really worked for him. He has 11 WJT medals and we know he is a high quality player but he's one who suffers from a lack of consistency. It seems that he has really got it right during the pandemic. Everyone has had their own hurdles to jump but the evidence shows that Macias has done something right and that's also resilience. He's now in position to win his first world medal, despite 7 previous in rewarded experiences.
In the -57kg group there were some really drawn out matches. Gjakova is always there or there about and again she put in a solid performance.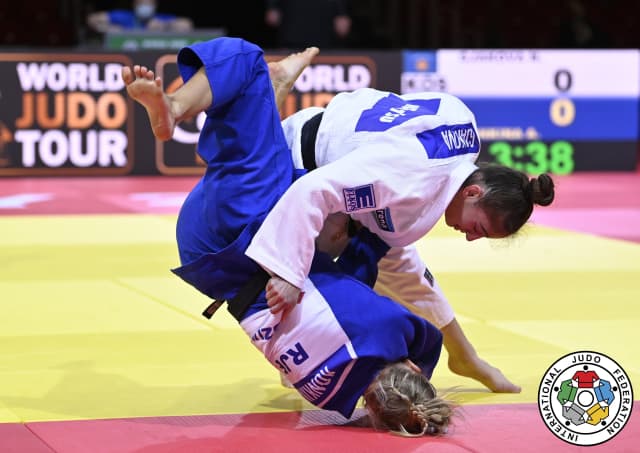 Klimkait has a great record against the Japanese, even beating Yoshida, the world champion, at the 2019 Masters, for the bronze medal. Deguchi and Klimkait have fought 5 World Judo Tour finals and Deguchi has always won so we can see that 5 gold medals worth of points have been won from her team mate whereas Klimkait has proven herself against everyone else on the circuit and her own team mate is the bogey. It's a complicated situation and the pressure is extraordinary.
In the final block I have to say I was delighted for Klimkait. She has completely silenced any doubters with her confirmation of the consistent results she has been amassing. Her record has largely gone under the radar, overshadowed often by her team mate, who, until today, was world champion. Klimkait's mental strength today was immense and this day has shown both her physical and mental capabilities. Overcoming all that the pandemic has posed while also being faced with many questions about her ability, was no mean feat. Today's win over the Japanese finalist was dominant and accomplished and that's the end of that!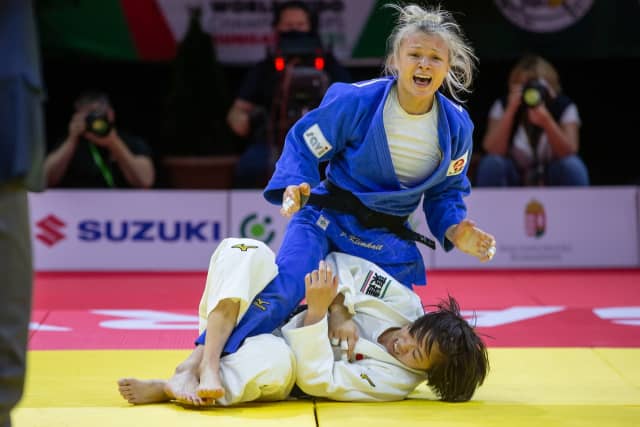 In his final Tommy Macias tried to play a tactical game where as the Georgian's aim was simply to throw and to win and be world champion. Macias opened up after receiving a second shido but it was too late. Had he been that open at the beginning he'd have had more of a chance."
Day 4 is almost upon us and we will have the fun of the -81kg group with so many possible winners and also the clear expectation that Miss Agbegnenou will win her fifth world title at-63kg. Catch all the action on the live stream.