World Judo Championships Tokyo 2019, Presented by PARK24 GROUP – DAY FIVE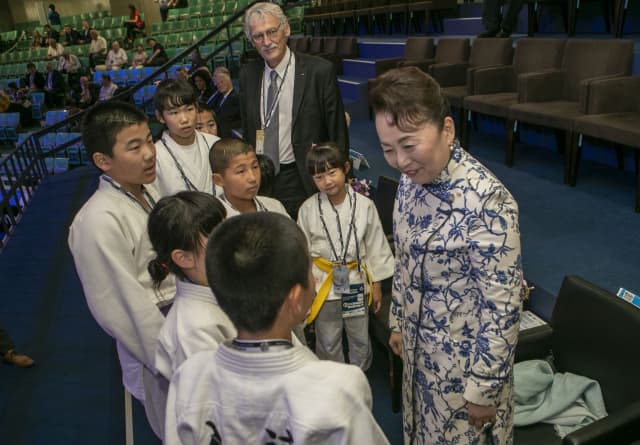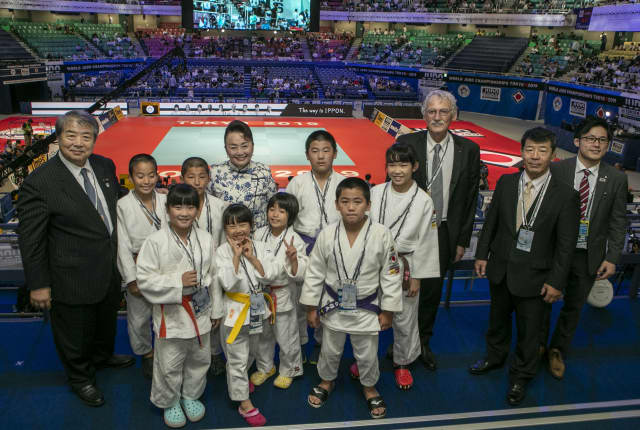 Ahead of the final block the crowd were treated to a display of Kodomo no kata from a group of children from the Kodokan who then had the opportunity to meet Her Imperial Highness Princess Tomohito of Mikasa who was appointed as an IJF Ambassador during the IJF gala on Friday.
WOMEN -70kg: Glory for France's GAHIE after 2018 silver
World silver medallist Marie Eve GAHIE (FRA) was crowned the new world champion after the French ace banished her memories of losing the 2018 final. GAHIE defeated the unfancied Tbilisi Grand Prix winner Barbara TIMO (POR) in the final after the Portuguese judoka belied her ranking of 29th in the world. TIMO was bidding to become her country's first world judo champion but the highly-motivated GAHIE was determined to come away with gold this year and won in style. The world number two took control on the ground and, just as it looked like she was transitioning for a pin, switched to a juji-gatame for gold.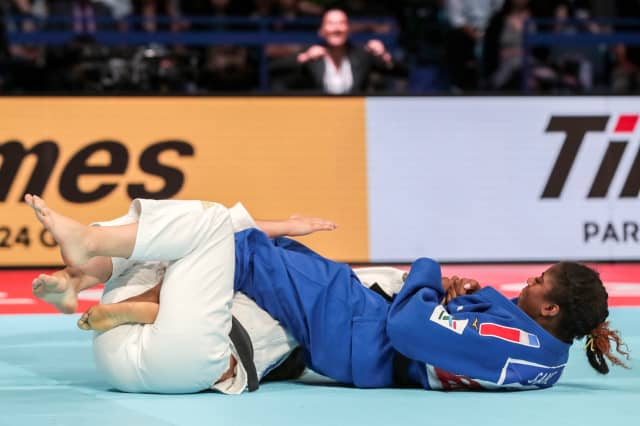 GAHIE fell to her knees in celebration and the tears flowed as she left the mat and jumped into the arms of her coach before looking up and applauding the French fans who had been in good voice all day long.
In the first semi-final GAHIE defeated Olympic bronze medallist Sally CONWAY (GBR) to seal consecutive World Championships final appearances. Ne-waza specialist CONWAY was beaten at her own game as she was turned over on the ground and GAHIE applied a kata-gatame hold for 20 seconds and ippon. The Frenchwoman executed a double lapel turn and had too much power for Bristol-born CONWAY who tried in vain to escape.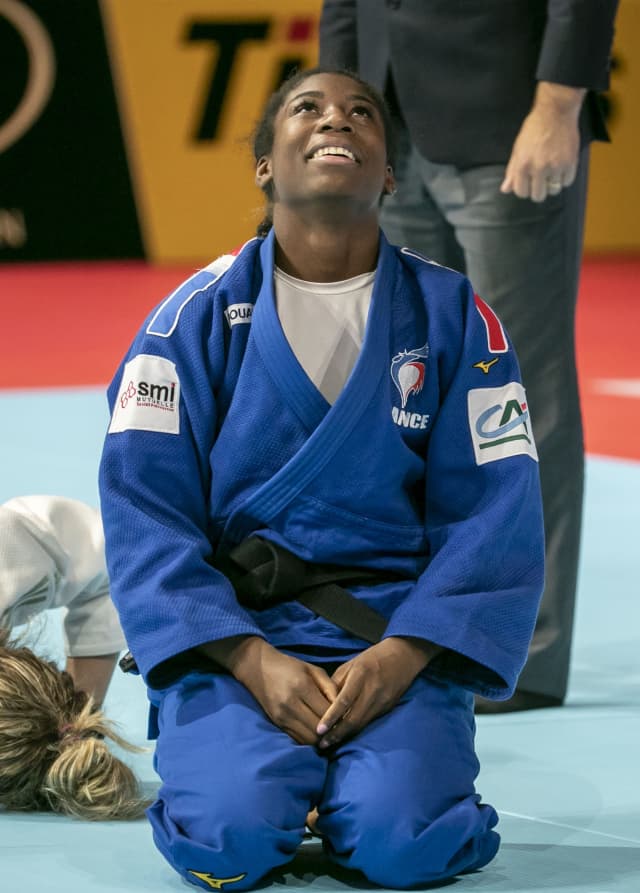 In the second semi-final European Games winner Margaux PINOT (FRA) was humbled by TIMO who threw spectacularly with a sode-tsurikomi-goshi after 45 seconds to take a sensational place in the final. The Portuguese, who switched from representing Brazil earlier this year, could barely believe what she had achieved and the crowd were also surprised by her incredible run through the rounds and into the gold medal contest as she prevented an all-French final.
The first bronze medal went to CONWAY who won her country's first medal in Tokyo at the expense of Zagreb Grand Prix bronze medallist Michaela POLLERES (AUT). CONWAY trailed to a waza-ari score but responded with a ura-nage to restore parity and called upon her yoko-sutemi-waza for a second score to send the large British delegation wild. CONWAY now owns an Olympic medal and a world medal and is the most decorated member of the British squad.
The second bronze medal contest was claimed by PINOT as the Frenchwoman added to her country's fast-rising medal tally. European Games bronze medallist Anna BERNHOLM (SWE) was halted by ippon from a ko-uchi-gake with a great change of direction from PINOT who waved to her supporters who smiled straight back at their first-time world medallist.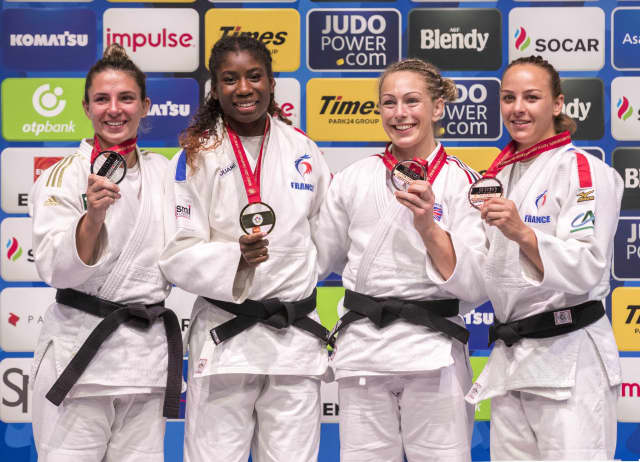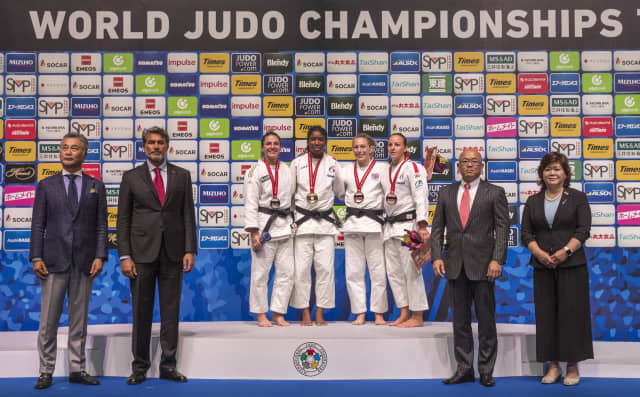 MEN
-90kg: Victory for fantastic VAN T END 10 years to the day of the Netherlands' last world title
Zagreb Grand Prix bronze medallist Noel VAN T END (NED) won his first world title after a gruelling day which culminated with a narrow triumph over Osaka Grand Slam winner MUKAI Shoichiro (JPN) in his sixth contest of the day. World number 10 VAN T END, who lost to MUKAI in the Osaka Grand Slam final last year, lit up the -90kg category all day long and recorded the biggest win of his career with a mesmerising o-soto ko-soto combination for a waza-ari score with 27 seconds left. With sweat pouring from the face of both men, the Dutch talent, who was sporting a black eye, held on and went down to his knees and looked up before putting his hands on his face as he realised his dream and added his name to an exclusive list of Dutch judoka who have won in the historic Nippon Budokan.
Marhinde VERKERK was the Netherlands' last world champion a decade ago while it was 55 years ago that the legendary Dutchman Anton GEESINK won gold at the Tokyo 1964 Olympics in the same building.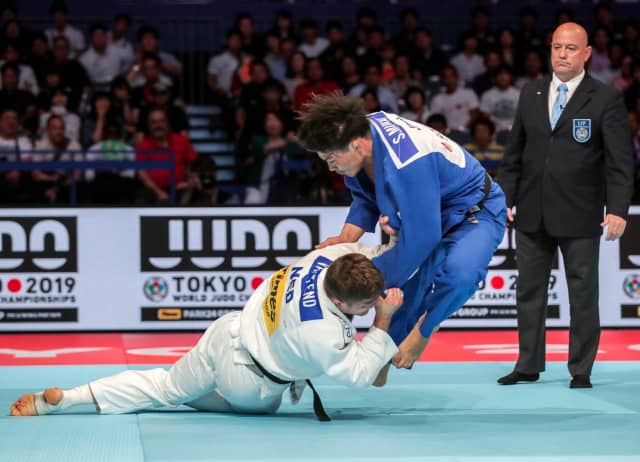 In the first semi-final former European champion Marcus NYMAN (SWE) came up short against Osaka Grand Slam winner MUKAI Shoichiro (JPN) in a highly-exciting battle. NYMAN wanted the contest to be contested on the ground while MUKAI wanted to stay on his feet and to keep far away from the dangerous ne-waza of his opponent. After a scoreless four minutes, the contest entered golden score and MUKAI was attacking with intent while NYMAN was only willing to engage in ne-waza. MUKAI was almost crawling away from his rival on the ground at times but found his rhythm in tachi-waza and forced a third shido for the Swede for passivity.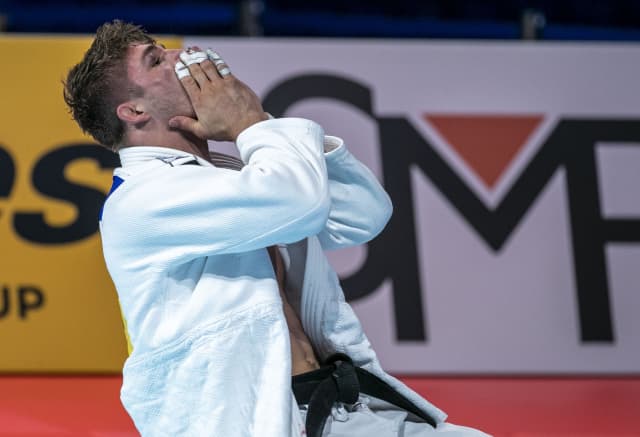 In the second semi-final former world champion Nemanja MAJDOV (SRB) fell to VAN T END in golden score after the Dutchman prevailed with a breathtaking sode-tsurikomi-goshi in golden score. The European standouts know each other well and respect each others judo and so could not find a way through in the regulation time. VAN T END produced one of the throws of the competition so far to seal a place in the final and his first World Championships medal.
In the first bronze medal contest Tel Aviv Grand Prix winner Axel CLERGET (FRA) earned his second World Championships bronze medal in as many years with a late show in Tokyo. CLERGET captured his country's third medal of the day after throwing NYMAN with a o-soto-makikomi for ippon and both men will be expected to be in contention once again when judo returns to the Nippon Budokan next year at the Olympic Games.
In the second bronze medal contest MAJDOV returned to a World Championships podium with a win over former world silver medallist TOTH Krisztian (HUN). The 2017 world champion countered his long-time adversary for his second and match-winning waza-ari to win Serbia's first medal at these World Championships. An ecstatic MAJDOV patiently and respectfully waited for TOTH to return to his feet and stand upright to bow at the same time in a showing of class between two judoka who are known for their impeccable matside etiquette.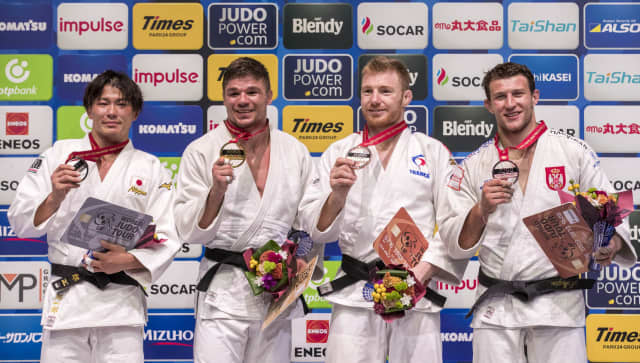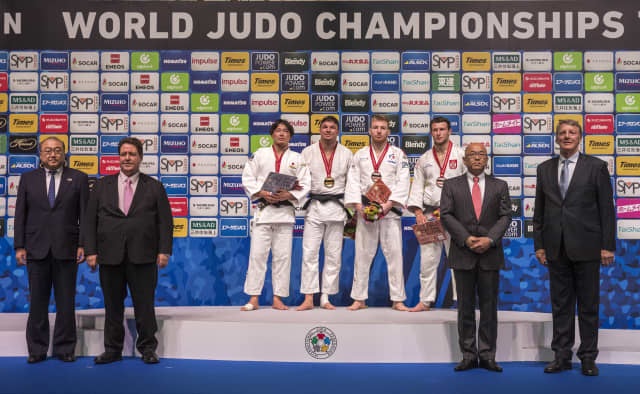 Watch day six of #JudoWorlds from midday on Friday.