Friba is a modern woman, in tune with her times, dynamic and resolutely turned towards her fellow human beings. For several weeks, the one who was the first Afghan woman to participate in the Olympic Games, in 2004 in Athens and who now lives in Canada, has been on all fronts to try to help the Afghan population since they were plunged into chaos. We spoke with her so that she could explain what she has felt over the past weeks and tell us about her battles.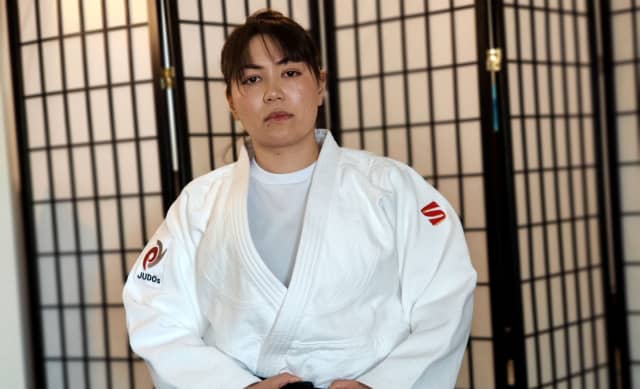 "I feel good, although I am very busy and don't get much sleep. The last few weeks have been very stressful, but at the same time they have been very productive. The situation in my country is critical and I am obviously very worried but in all this chaos, there has been one positive thing; the momentum of solidarity that has been put in place has made it possible to connect many people and to pool goodwill."
Friba Rezayee is 34 years old and was born in Kabul, Afgahnistan on 3rd September 1987. Her background allows her to have a wise approach to the situation in her country, "My family are members of the Hazara community. When the Taliban took control of the country in 1990, we were particularly persecuted. Part of the family had to run away and I spent the first years of my life in Peshawar, Pakistan. I was very young. My brothers were passionate about boxing and I followed them. They loved Mike Tyson and I admired Laila Ali. I dreamed of doing boxing and one day going to the US to fight against her. I wanted to be like her.

When the Americans returned to Afghanistan in 2001, we were able to return home and were promised a 'normal life.' I went back to school and as soon as I could I started boxing. I was the only girl to do it but for that, I began to be threatened because it was not possible for a young girl to practise a sport and moreover, a combat sport reserved for boys. I had to give up because the situation was getting really too dangerous.
Then I met a judo coach. I didn't really know what it was. I walked into the dojo and asked if it was possible to do boxing. He replied that 'here we do not do boxing but it is possible to do judo.' There was also Stig, a Norwegian Olympian and diplomat based on Kabul, who was coaching. I saw that it was possible to run, jump, sweat and I liked judo straight away."
Friba describes herself as a boisterous and rebellious child, "I was a bit crazy, only wanting to do things my way. I wanted to have my hair cut, later I wanted to drive. At first I started without a judogi but then when I received my first outfit I was in heaven. There were only three girls in the whole country participating in this sport. Very quickly I fell in love with judo and its philosophy. Through my sessions on the tatami I felt that I was exploring my rights and my freedom. I had more and more strength and confidence in myself."
In 2003 Friba was invited to a regional competition in India, where, for the first time, she could compete against athletes from other countries, "I felt like I was meeting the world. A year later, the National Olympic Committee of Afghanistan informed me that I would be able to participate in the Olympic Games in Athens. We were five athletes, three men and two women, including me, in judo.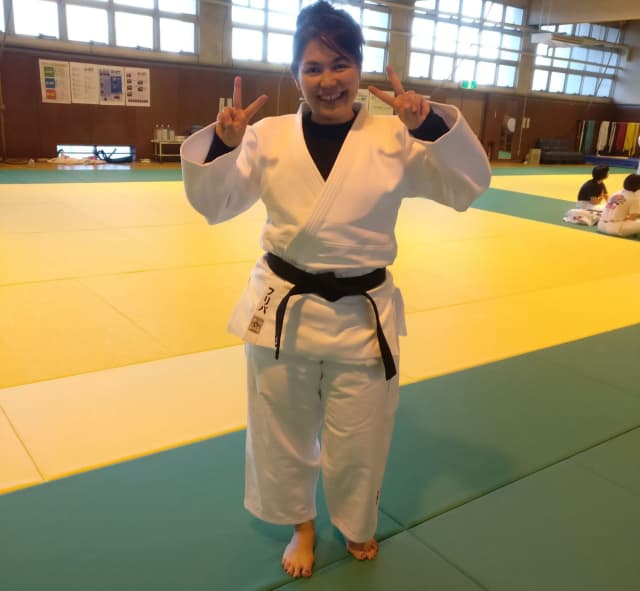 18th August 2004 will be forever etched in my memory. My coach, Stig, explained that I was the very first Afghan woman to participate in the Games because the other athlete was competing in track and field and would compete after me. I had not realised. This day was incredible and remains one of my best memories but at what cost?"
As soon as she returned to Afghanistan, things turned bad for Friba. Exposed to the media, she found herself under the crossfire of criticism, derogatory comments and threats. She was forced to go into hiding because the threats came from outside and even inside her family. "I received all kinds of threats, including death threats. I received letters, phone calls and texts all the time. I feared more and more for my life and I realised that there was only one thing left for me to do, to flee. I could no longer live in Afghanistan."
First Friba went to Pakistan and then in 2010 to North America, before settling in Vancouver, British Columbia, Canada, in 2011, where she now lives with her husband. "In 2015, I graduated from the University of British Columbia with a major in political science. I then got down to a project that was dear to me: helping Afghans and especially Afghan women. I founded the non-profit organisation Women Leaders of Tomorrow (WLT). We focus on education and sports in Afghanistan. We operate in two specific areas: Education (undergraduate university programmes in the USA and Canada for young Afghan women) and martial arts and sport, more specifically in judo with the GOAL (Girls of Afghanistan Lead) programme.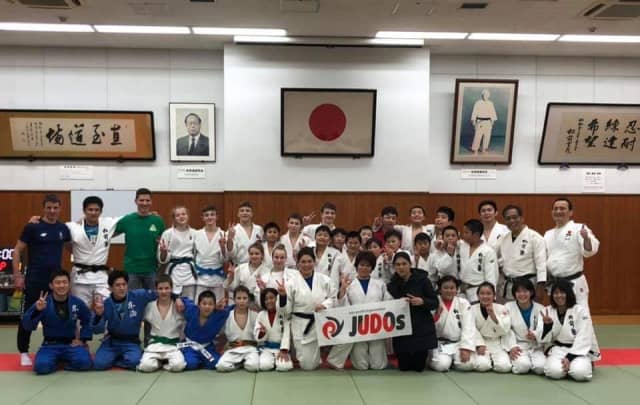 WLT is a non-political organisation, with the sole purpose of providing higher education opportunities for Afghan women. Graduates are expected to return to Afghanistan and fill the gender gap in the workforce, particularly in government and private sectors. These women from WLT can learn leadership skills to become future business executives, government employees and run for elected office in politics.
Our organisation is now recognised. I am convinced that sport must play a major role in the development of Afghanistan and the empowerment of women."
This was all before the fall of the government, under pressure from the new rulers of Kabul, "When the footage of the Taliban entering Kabul started looping on television, I couldn't believe it. It was the most horrible thing for me. I watched television, hypnotised. I remember that I almost fainted. I had to sit down, my heart was bleeding. I saw the pictures, my body perceived them, but my mind could not analyse it all. I was in shock. Today I recovered my mind, but I remain angry, because I think all this could and should have been avoided. As soon as the Afghan central government was overthrown, I began to receive hundreds of messages from women back home. The messages were clear: Help us, save us, save our lives. I was and I am always in constant contact with Afghan women. I wanted to help and so I started to activate all my contacts. We succeeded in securing a young woman who has now arrived in the USA. She is fine.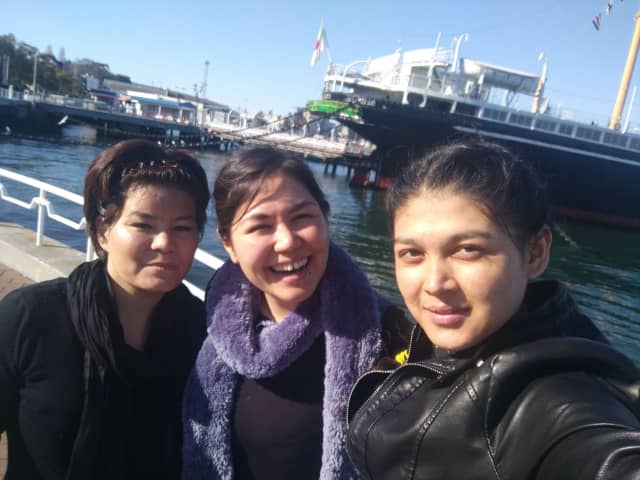 Past the initial shock, I got a grip on myself because I knew there was only one message to get across: a nightmare doesn't last forever and there are people thinking of you back in Afghanistan. It may seem ridiculous, but it is not at all; on the contrary. For now, the most important thing is that women can be secured. I listened to the Taliban speech. They say what Western countries want to hear. Their communication is well established but they have not changed. They have already said that sport will be banned for women but there are hundreds of women who want to play sports. I believe in the power of women and people, so I don't give up hope. The people will win."
Friba's optimism is not just a facade and she is aware of the task at hand, "The challenge is incredibly complicated but there is a new generation of educated young people in Afghanistan who we can count on. Human rights will eventually prevail."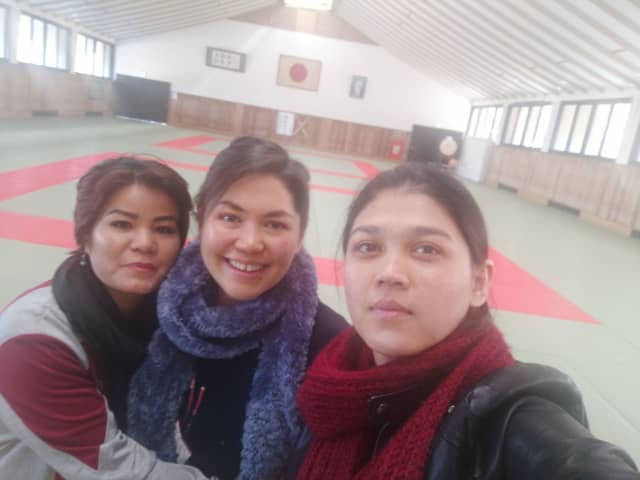 This determination and this calm, Friba owes to a sport: judo. "It has helped me tremendously throughout my life, to stay calm and motivated. In judo you learn humility first of all. Then it allows you to dedicate yourself to others. Whatever happens today in Afghanistan, this situation can only be temporary. Many judoka today in Kabul and in the rest of the country, live with the hope of seeing the dojo reopen sooner or later. You have to feel the energy of the tatami to understand that. For the moment, I want all our judoka to be safe, but as a second step we will have to work to save the legacy of judo in Afghanistan. It would be catastrophic for all of society if judo disappeared. If judo dies in Afghanistan, much of Afghan society will die with it."
The words are strong; without doubt, the strongest we have heard in a long time, but Friba drives the point home, "Judo helps develop the ability to fight for your country in the most peaceful way possible. Judo can inspire all of society and it will be one of my fights in the future."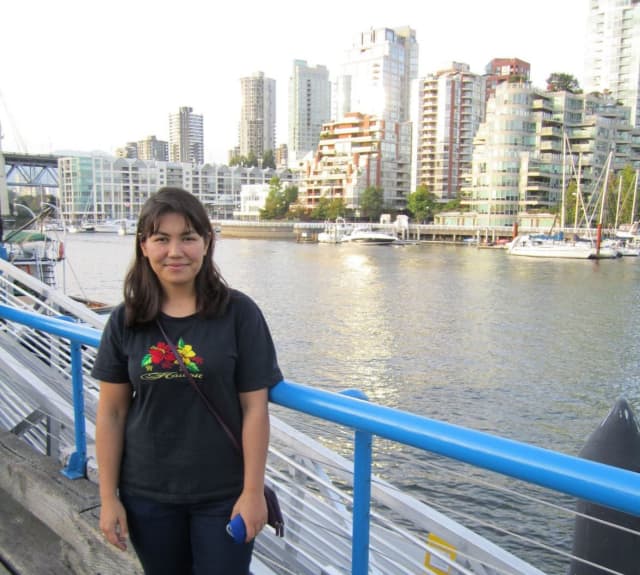 Friba's determination inspires respect. Her knowledge of the philosophy of judo and its ability to topple mountains is impressive. She has faced trials and threats too but nothing will prevent her from continuing to fight for her country, for her people and for women's rights. Let's leave her the last words, "I have lived through bullying and constraints and through sport and judo I have tasted freedom. It is for this freedom that I have come to live in Canada. All my life I will continue to fight so that democracy and human rights remain at the heart of our social project. I have hope anchored in my body."
More information about Women Leaders of Tomorrow: CLICK HERE