At the end of the fourth day of competition at the Junior World Championships in Marrakech, Morocco, we asked for the impressions of several experts regularly present on the World Judo Tour.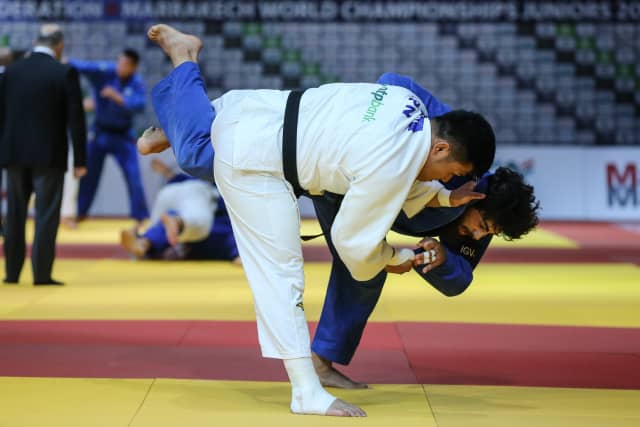 Juan Carlos Barcos is the IJF Head Refereeing Director. He has a perfert point of view to follow all the competition: "We saw really strong athletes during these four days and very good judo with magnificent ippon. It's very good for the future of our sport. The passion that many countries develop for judo is impressive. The competition is very well organized and the atmosphere is excellent. The refereeing was of a good level. We will continue to work in the upcoming refereeing seminars to make the criteria for awarding penalties even more precise. But I am happy because I saw a judo where the goal is ippon and that is what we want."
Giorgi Chanishvili is the official announcer of judo competitions. He knows all athletes by name: "It's always interesting to watch the new generation of competitors. For many of them, it was the last competition in juniors. They will now compete in the senior level. We saw for the first time young Japanese talents as well. I am always curious about that. They are still very young for some, but very talented already. I was obviously very happy to see that Georgia was present with a very strong team, and even more happy to see the results of the women. It is good that this Juniors Championship allows athletes to have prize money and points that counts for the World Ranking List. The future of judo is bright."
Christian Chaumont is the Technical Director of the Royal Moroccan Judo Federation. He had a particularly attentive look at his young athletes: "First of all I must say that I was impressed by Georgia. Pure talented athletes. I saw young people with a dynamic and beautiful judo to watch. It is important for our young Moroccan athletes to rub with la creme de la creme of world judo. They have learned a lot these days. They realized that with hard work, finally, the step to climb was not so high. But we have to keep working."
Thomas Rouquette follows the competition on behalf of the magazine l'Esprit du Judo: "I believe this Junior World Championship has become an indispensable step in the preparation of competitors for their future career. Countries have integrated these worlds into their calendar. They realize that to be successful in senior, it helps to have been good in junior. It's a fundamental competition. Japan did not come with its best juniors, who for many are already very strong in seniors. They obviously came to test their team in the framework of Paris 2024. But despite everything, they managed a great performance, especially with this fourth day. This shows the full depth of Japanese judo. Georgia already has a generation of athletes ready for Tokyo 2020 and Paris 2024. This is the result of years of work. Overall it was a championship of good quality. Stronger than the Bahamas, last year, slightly less than Zagreb, the year before. But we feel that some weight classes are already very dense, such as -60, -81 and -90 for men or -48 and -78 for women. The others are still in the building process, but that promises us beautiful things in the future."