Another day of great judo at the IJF Worlds in Tokyo. To conclude the day, the medalists of day 6 of competitions gathered in the press conference room for their chat with the media covering the event.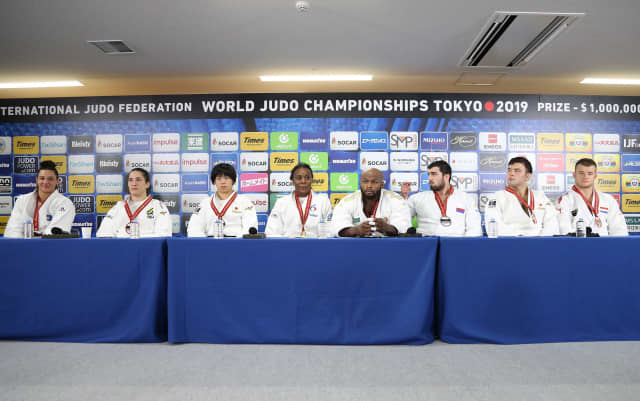 Women's -78kg
1. MALONGA Madeleine (FRA)
2. HAMADA Shori (JPN)
3. KUKA Loriana (KOS)
3. AGUIAR Mayra (BRA)
Men's -100kg
1. FONSECA Jorge (POR)
2. ILYASOV Niyaz (RUS)
3. WOLF Aaron (JPN)
3. KORREL Michael (NED)
At the end of the day the emotions on the mat ran high as both Malonga and Fonseca, the new World Champions in women's -78kg and men's -100kg pocketed their first IJF World Championship medal and their first World title as well. Sweeten the deal for Fonseca even more, was the fact that he presented Portugal its first World title in judo. One for the history books indeed, while Malonga is the third French female judoka who grabs the World title in a row after Marie-Eve Gahie (-70kg) and Clarisse Agbegnenou (-63kg).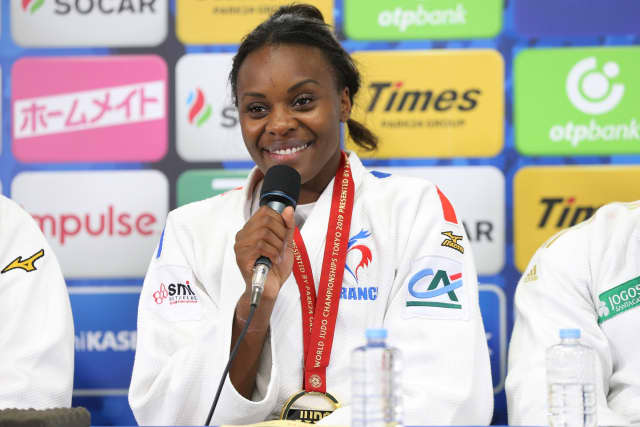 Madeleine Malonga was still crying of joy in the mixed zone after pocketing the gold beating the -78kg reigning Japanese champion on home soil and in the legendary Budokan, hardly able to speak due to emotions. "I'm speechless," she said at the press conference. "When I managed that ippon, I thought 'Oh my, Oh my, I've done it! I'm lost for words, proud of this day, a dream realized. I worked for years and I trusted my skills. It didn't make any difference if it was beating the World Champion or somebody else. I just wanted to win here!"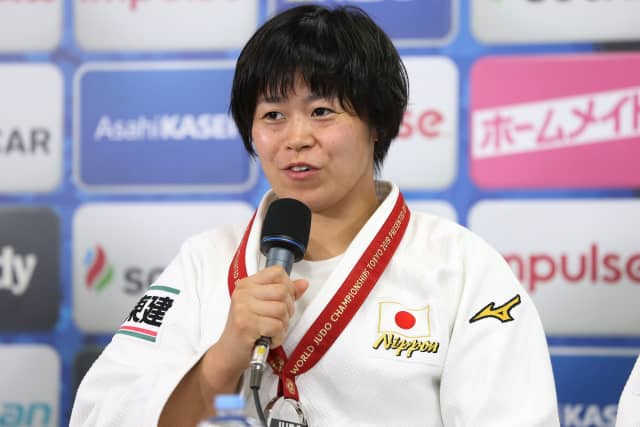 "I was aiming for gold," said defending World Champion Shori Hamada. "I'm sad that I lost in the final. I was encouraged by the home crowd which gave me power. I wanted to give back to the fans but regretfully I could not do it. I want to return next year and make a good result in each competition I will participate."
"It's incredible," said Loriana Kuka. "Thanks to the amazing crowd. This is my first World Championship medal. I did not expect it. I'm really happy."
"I'm sad I lost the semifinal, but I persevered and still could pocket the bronze," Mayra Aguiar
commented. "This is my 6th medal. I liked competing here in Tokyo. I will now focus on the 2020 Games."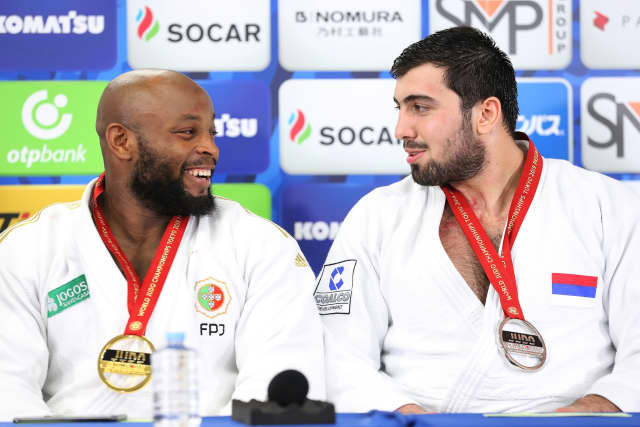 In his 45th IJF event, Jorge Fonseca took his first gold medal and how! The new World Champion was ecstatic doing a little dance of joy on the mat after winning the gold. When asked how he mentally prepared for that last bout and his chance to gain a place in Portuguese Sports history books, he said it was hard. "Especially the last minute on the mat leading with one point, I forced myself to keep calm. I kept my mind on that historical feat and that motivated me to do it." Fonseca entertained with some offensive judo. "In fact, I really wanted to throw, especially here in Tokyo at the Budokan, I wanted to win with my favorite technique Osoto-gari, but unfortunately that did not happen, nevertheless I'm so happy!"
"I'm tired," said Niyaz Ilyasov. "The semi-final bout required a lot of my strength. I had not enough power for the last bout. It was a difficult road to the top, a lot of strong athletes. I had a difficult year with injuries that kept me away from the tatami for six months. So this silver medal for me is almost a gold one."
"I'm disappointed as I was aiming for gold," said Aaron Wolf. "Immediately after the loss I focused on the next fight, having a medal or not would effect my selection for the Olympics next year. I will have one goal next year: to win the Olympics."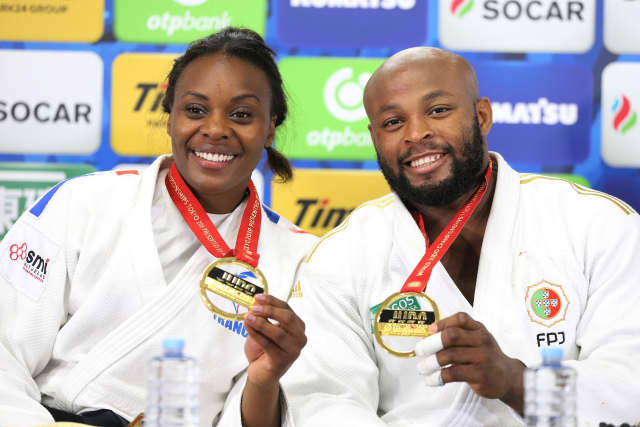 "Fantastic", Michael Korrel said. "I didn't follow the easiest road to the bronze medal, but I succeeded. I managed to use my own style in the matches. The Budokan seems to be pretty special for the Dutchmen. Geesink in 1964 Olympic gold, Noel Van T End World gold yesterday and now I can take home bronze after a 5th and 7th place previously. After losing in the first round in the European Games and the Zagreb Grand Prix, I was a bit nervous to start. But look, I'm a bronze medalist now. Anything is possible next year."