The IJF Awards were presented today before the start of the final block of the second day of competition. Organised by the International Judo Federation for the third consecutive year, the IJF Awards were put to the public vote, in different categories.
• Coaching Achievement of the Year, presented by Dr. Lisa Allan, IJF Events Director. This award recognises those people behind the judoka, the person in the shadows forever, pushing their athlete forward, helping them search for and achieve their goals. Winner: Lasha GUJEJIANI (GEO)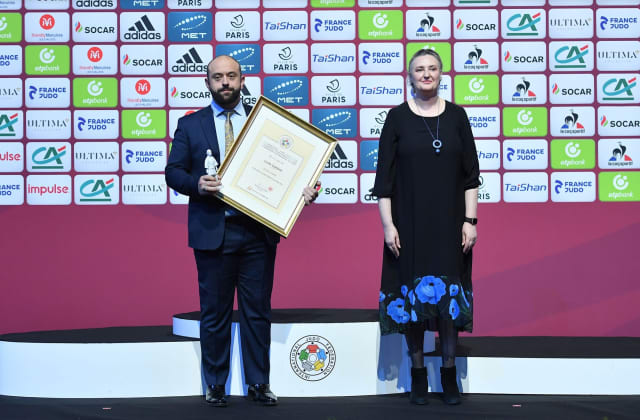 • Rising Star, presented by Naser Al Tamimi, IJF General Treasurer. This award is to recognise the next generation of talent. Last year's winner was Ilia Sulamanidze and he has gone on to great things and we're expecting great things from all of our nominees in this category. Winner: Assunta Scutto (ITA)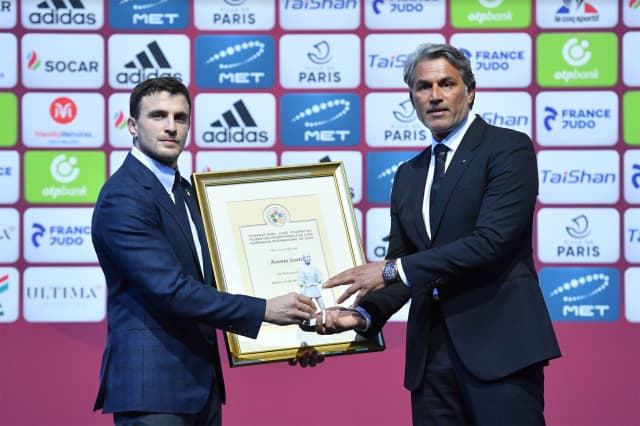 • Judo for Children, presented by Dr Laszlo Toth, IJF Vice President and EJU President. The Judo for Children award recognises the incredible projects going on all over the globe, aimed at getting the next generation of judoka involved in our amazing sport. Winner: Judo in Schools, Italy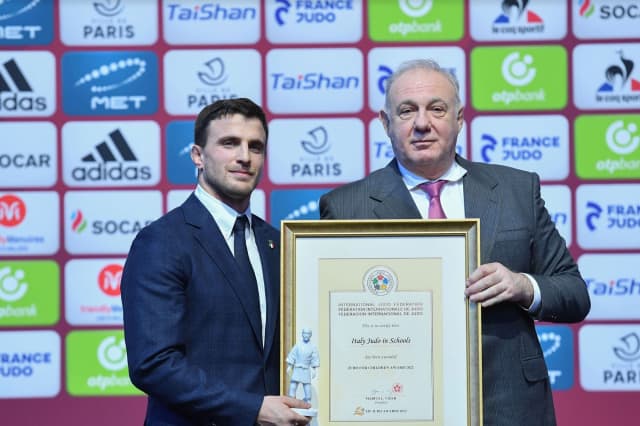 • Judo for Peace, presented by Nicolas Messner, Judo for Peace Director. The Judo for Peace award is something really important. Judo is not only about competition, it's also about education and about values and this award celebrates that. Winner: Judo Club Wiesbaden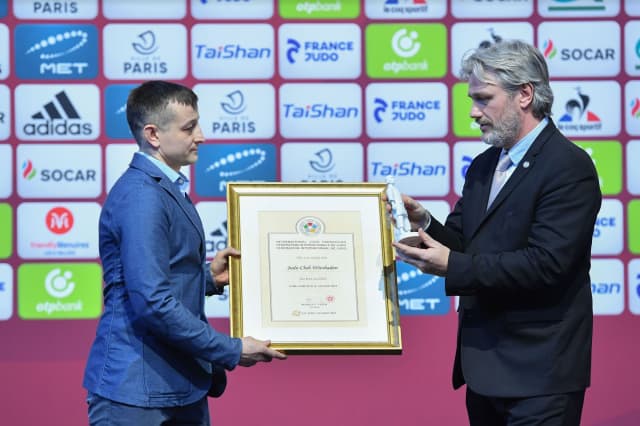 • World Judo Tour Ippon of the Year for 2022, presented by Jean-Luc Rouge, IJF General Secretary. The Ippon of the Year recognises the most exciting moment in judo, the ultimate goal, something for which every judoka strives. The 2022 season saw hundreds of amazing ippons and to be in the top 5 is an incredible achievement but you have voted for the number 1. Winner: Beka Gviniashvili (GEO)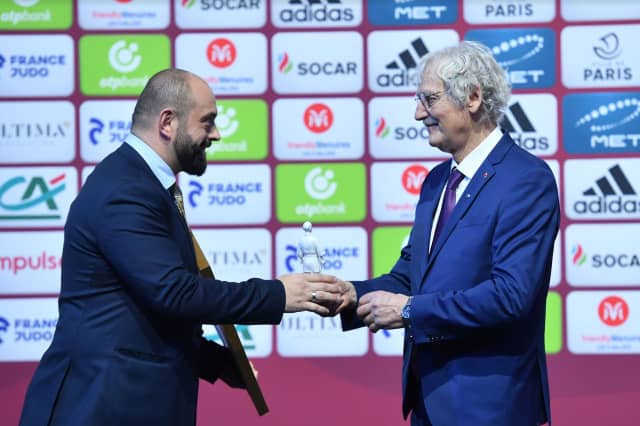 • Female Judoka of the Year 2022, presented by Haruki Uemura, IJF EC Member and Kodokan President. The Female Judoka of the Year award has been hotly contested. The public have been voting furiously for the winner. Winner: Abe Uta (JPN)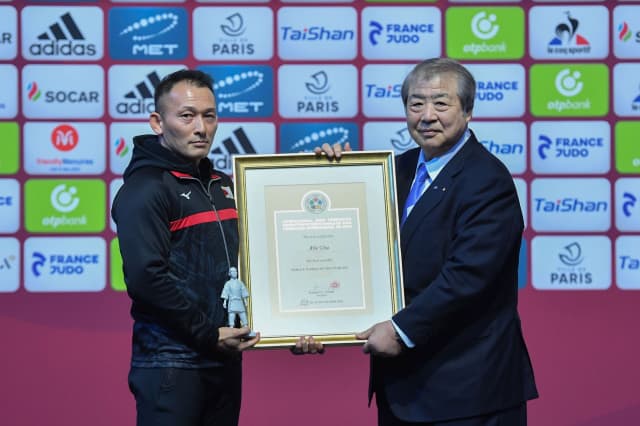 • Male Judoka of the Year 2022, presented by Yasuhiro Yamashita, IJF EC Member, AJJF President and IOC Member. These men have shown incredible spirit and pride to rise to the top with some outstanding results. Winner: Tato Grigalashvili (GEO)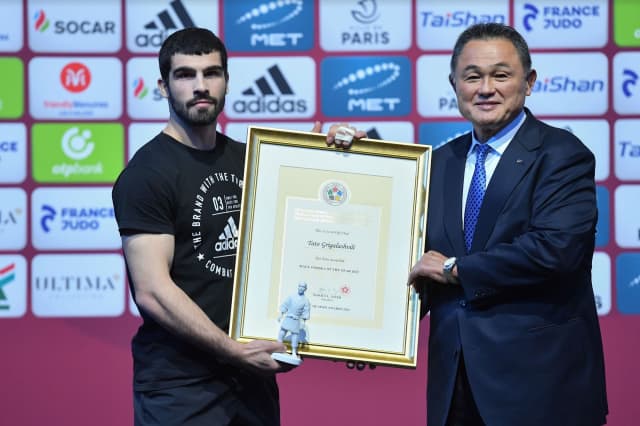 • Moment of the Year 2022, presented by Marius Vizer, IJF President. This award recognises the moments in 2022 that ignited the heart of the judo family, moments not just based on sporting performance but on the values that make our sport so special. Winner: Tato Grigalashvili (GEO) and Matthias Casse (BEL).