The referee seminars of the World Judo Tour are now part of the furniture on our calendars. Their contribution to an alignment of thinking and to the consistent implementation of our rule book are undeniable. This way of working is now being taken on by some national federations, to the great benefit of not only referees but athletes and coaches too.
In Italy, 2023 has been dedicated to unifying the referees and coaches while raising standards across all sectors. Olympic referee Roberta Chyurlia explained a little of the project, "It's an experimental project established by Olympic champion and IJF referee supervisor Pino Maddaloni, myself and our national referee commission, with special thanks to Francesco Soldano and Stefano Piccoli, to follow the IJF line and work together, with coaches and referees on the mat for a unified education."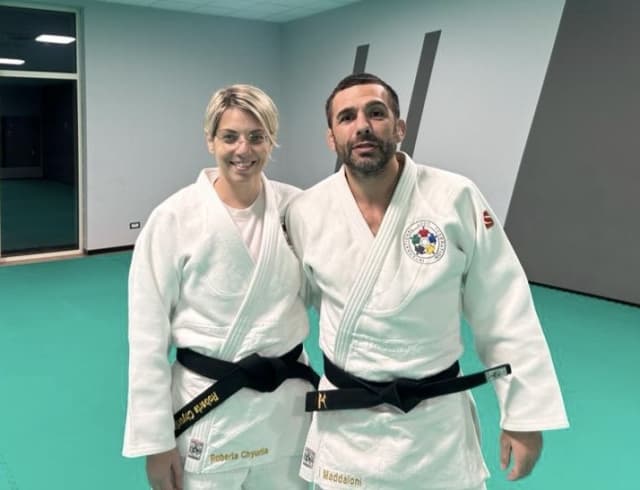 "Before each national championships we have training sessions with referees and national team coaches and we have even created a 'young referees project' to involve younger generations. They are benefitting from both online and mat-based lessons held during regional meetings.
We began in Naples with athletes of the national senior and junior teams along with 15 young referees under 30 years old. Then we followed in May with a national seminar for the south and centre of Italy. In July we moved to Bergamo with referees from the north; in total engaging with 200 national referees."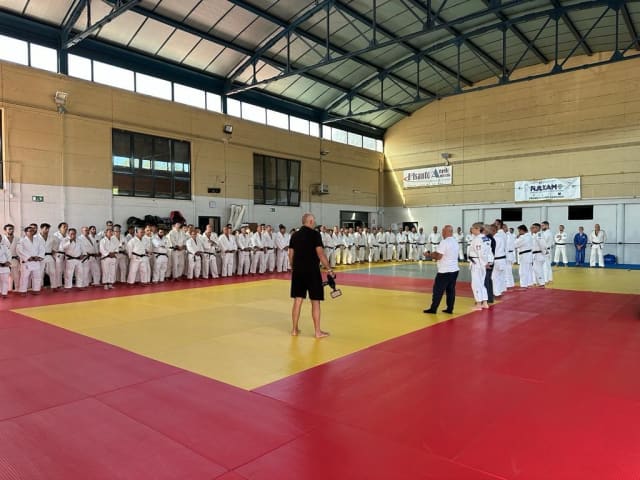 "We are also collaborating with the Italian School of Sport and at our most recent course we delivered a refereeing session to some of our best Olympic athletes of several generations, including Ylenia Scapin, Roberto Meloni, Lucia Morico, Elena Moretti, Giovanni Carella, Domenico Paduano and IJF Academy expert Giulia Quintavalle. Some of them are involved as referee supervisors at the national championships, supporting the Refereeing Commission and its members."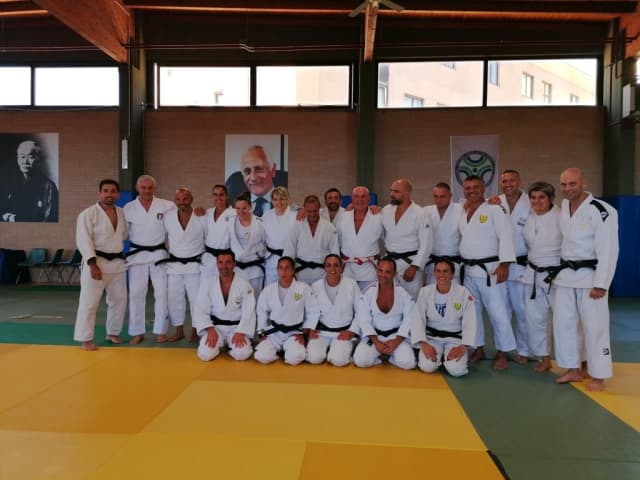 "Our federation and the coaches of our national team really appreciate the importance of following the refereeing rules and they are always totally engaged, trying to learn all the informations that will help our athletes to win in a way that is fully aligned with the rules and intention of our sport."
No-one can deny the success of the Italian team, with an incredible rise in consistency across all age categories globally. At last weekend's European Junior Championships the The Hague, Netherlands, Italy ran away with the titles, 5 golds to be precise, leaving all other nations scrambling to catch up. 5 gold medals out of 14 across Europe says a lot and perhaps part of this success is the joined up thinking, such as this referee education programme, which is unifying all judo sectors of the country.