Being inside the famed Nippon Budokan with the intensely placed arena-style seating overhanging the two tatami, layer upon layer of knowledgeable spectator analysing every move of both judoka and referee, it is exciting to imagine how this atmosphere may climb as we head into the last 11 months before the Olympic Games.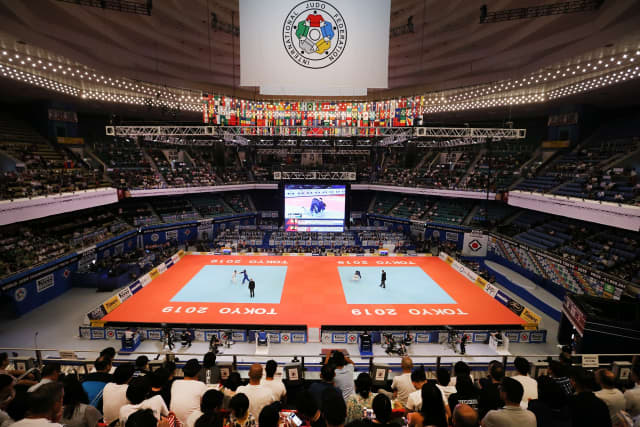 We can feel the bubbling anticipation each time a home athlete steps forward, the crowd eager to feel the honour that comes with each win.
Three time world champion, Takato gave his supporters quite a fright in round 3, taking an early hit for waza-ari from Jumayev (TKM) and for a brief second the crowd fell still, but then broke into sounds of surprise and displeasure. A deep breath later and Takato dispatched his opponent for Ippon, reinstating the enthusiasm of the home crowd.
These ups and downs are going to play their part in next year's main event. This atmosphere and these reactions will have to be managed and pre-empted and planned for. Every detail, even the impact the audience has will be thought through.
The Japanese team is coming and they are going to be throwing everything they have at those 14 gold medals. The rest of the world must be ready for the battle of their lives.