Since the Nippon Budokan is a dedicated venue for martial arts, it is conceived to have maximum two tatamis.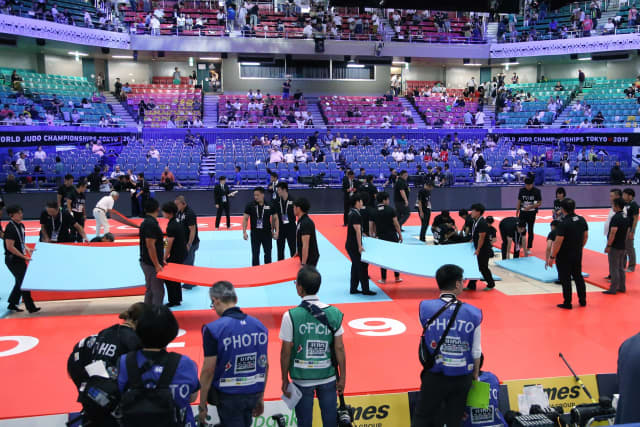 However, as soon as the preliminary round of the day has ended, an army of staff dressed in black uniforms with the Championship logo crested on their chest, start to rearrange the two competition tatamis into one single and centrally tatami.
It would take hours for a layman to put the right pieces together, but the tatami-crew swiftly juggle the red and turquoise mats getting the field of play ready in a jiffy for the final bouts so the pending champions can shine centerfield.
Kudos to the tatami crew for great job done every day of the competition!