The IJF Judo for Peace programme has been present in South Africa since 2017 and has been working incessantly with refugees and migrant communities to find a social cohesion platform through the practice of judo and its moral code. Although this initiative has seen most of its success stories in major urban areas, Judo for Peace South Africa team has now flown to a new frontier, the border between South Africa and Zimbabwe, a land of rocks, sand and Baobabs.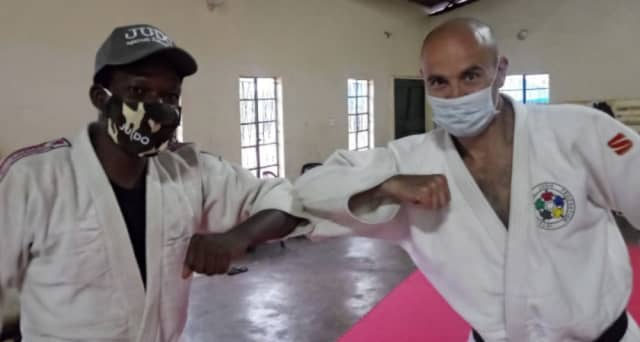 In partnership with UNHCR, Judo South Africa and the Future Families organisation, our coaches were called to action at the boys and girls shelter in the border town of Musina, where each shelter hosts around 20 unaccompanied migrant and refugee minors.
This December a mixed team of judoka accompanied by Sensei Dirk Crafford (Judo South Africa) and Roberto Orlando (IJF Judo for Peace) from Johannesburg came to Musina to practice judo with the neophytes judoka from the Boys and Girls' shelters. Judo suits and polo t-shirts were donated to the newly established Dojo in Musina by Judo South Africa players.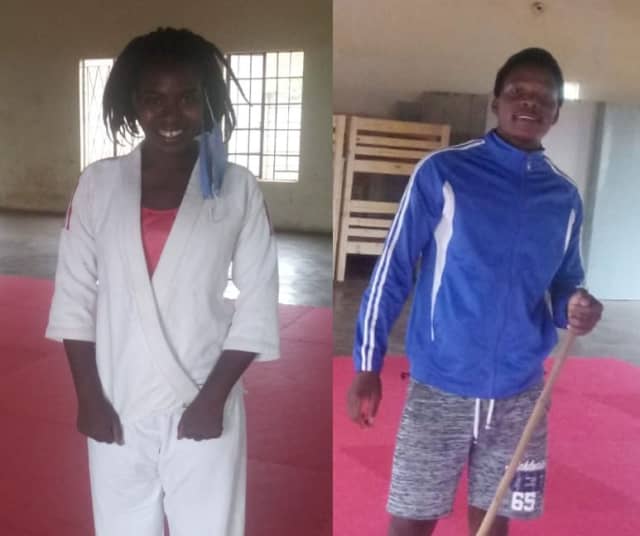 Judo in Musina is now practised enthusiastically thanks to the expertise of Sensei Godfrey Kleinsmidt, a 5th Dan judoholic, who has lived part of his life in Japan. Our delegation of judoka was greeted with excitement and cheers by the local youth.
Judo is friendship, respect and above all it is sharing experiences on and off the mat. Here in Musina we had time to share practice, snacks and stories from all over Africa. Children are coming from DRC, there are teenagers born in Zimbabwe but raised in South Africa and also there are local South Africans who had the opportunity to meet other nationalities for the first time in their lives. All this is judo but two stories helped us to better understand why judo is making the difference at the boys' and girls' shelters in Musina.
Niasha, is 22 years old and she was born in Zimbabwe, "I have been living in the girls' shelter since I was 10. Judo is teaching me not to fear. On the mat there is no hatred and we bow as a sign of respect. My goal is to teach other women how to defend themselves."
Nelson, is 23 years old and he also comes from Zimbabwe, "I have been living and working here since 2016. In judo, if you work hard you can improve a lot. The sport keeps me fit, teaches me how to defend myself and helps me make new friends. My goal is to train at the Judo for Peace dojo in Johannesburg with my new friends.
During the visit, our female coach, Dimakatso Rakaki, engaged the group of girls and boys in a round table discussion on gender-based violence as part of the '16 Days of Activism' national campaign, to sensitise the youth, educating young people about the growing amount of violence against women and children.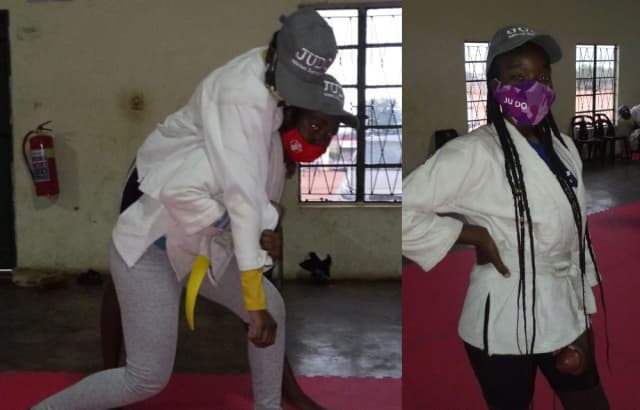 I can say that we rarely find as much enthusiasm and excitement as the judoka from Musina showed us. Their smiles, energy and passion for judo was the greatest reward for the effort that Judo for Peace, UNHCR, Future Families and JSA are investing to bring a new hope in this part of Africa.
From Roberto Orlando