We looked at the favourites for glory in Tokyo in all seven women's weight categories.
-48kg
Olympic champion
Paula PARETO (ARG)
PARETO, 33, won the Worlds in 2015 a year before her Olympic victory either side of a silver medal in 2014 and bronze last year.
The Beijing 2008 Olympic bronze medallist won the Ekaterinburg Grand Slam and Pan American Championships earlier this year and took bronze at the Montreal Grand Prix last time out.
World Champion
Daria BILODID (UKR)
Teenager wonderkid BILODID, 18, the youngest world champion in the history of the sport, last claimed IJF gold in September when she made history in Baku. The Ukrainian lost out to Melanie CLEMENT (FRA) in the Tbilisi Grand Prix final in March but has since avenged that defeat and won the European Games.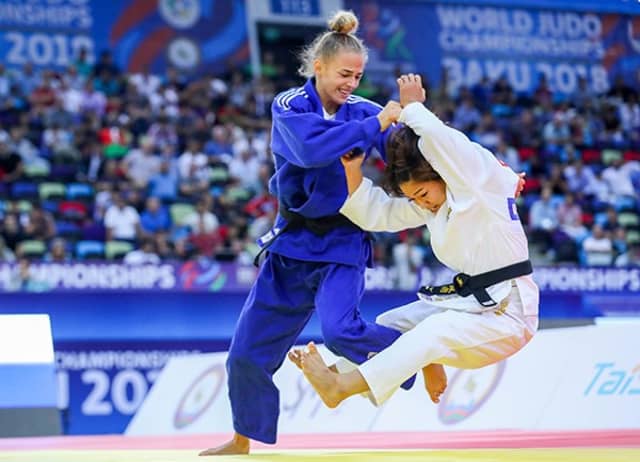 Outsider
Estefania SORIANO (DOM)
Worlds debutant SORIANO, 22, won Pan American Games gold earlier this month and will be craving an inaugural appearance at the IJF World Judo Tour's blue ribbon event.
The Valencia Judo Club talent will be a new name for many observers as she has never appeared at a Grand Prix or Grand Slam and has largely been confined to competing in Pan American events.
-52kg
Olympic champion
Majlinda KELMENDI (KOS)
Two-time world champion KELMENDI, 28, the proud owner of judo's -52kg gold backpatch, won back-to-back world titles in 2013 and 2014 but has failed to medal at the marquee event since then.
The 10-time Grand Prix winner did not compete at the Worlds in 2015, finished fifth in 2017 and also missed the 2018 edition. KELMENDI has won the Tel Aviv Grand Prix, Düsseldorf Grand Slam and European Games this year but most recently finished fifth at the Budapest Grand Prix in July.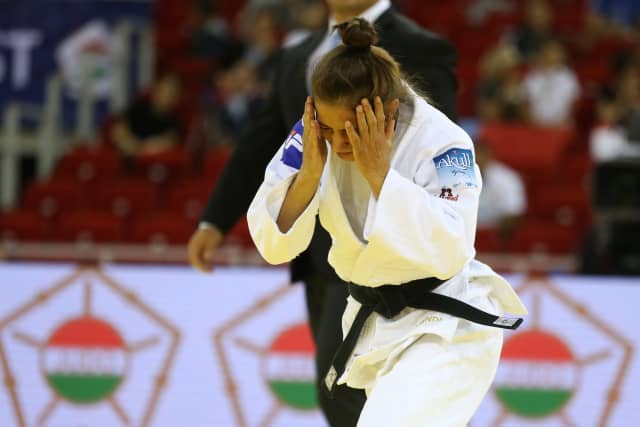 World champion
ABE Uta (JPN)
Defending champion ABE, 19, has already won three Grand Slam and three Grand Prix gold medals in addition to her world crown and has only lost once since debuting on the IJF circuit in 2016.
ABE won the Hohhot Grand Prix in May her only IJF appearance in 2019 and is riding a 37-fight winning streak with her last 23 wins coming by way of ippon.
Outsider
Larissa PIMENTA (BRA)
World number 20 PIMENTA, who arrived as part of a sizable Brazilian delegation last week, has already fought 10 times this year and has been improving with every outing.
The 20-year-old has won two Pan American Open gold medals, two Grand Prix bronze medals, a Grand Slam bronze and finished seventh last time out in Budapest. PIMENTA will be making her World Championships debut.
-57kg
Olympic champion
Rafaela SILVA (BRA)
Former world champion SILVA, 27, is a six-time Grand Prix winner and is one of Brazil's standout judoka. The world number four has not medalled at the Worlds since triumphing at home in 2013 but has the ability to raise her level on the biggest occasions.
The Instituto Reacao judoka won the Baku Grand Slam in May and followed up with gold in Budapest in July and should be a front-runner in Tokyo.
World champion
YOSHIDA Tsukasa (JPN)
World number one and world champion YOSHIDA, 23, has already won seven Grand Slam titles and is one of the most consistent performers for a star-laden Japanese team.
YOSHIDA took silver in 2017 and went one better last year and all the pressure will be on her to repeat at home in Tokyo to all but secure her selection for the Tokyo 2020 Olympic Games.
Outsider
LIEN Chen-Ling (TPE)
World number 11 LIEN, 31, is highly-ranked but is not a judoka who instantly springs to mind when considering the leading candidates for Worlds glory at -57kg.
LIEN has experience and credentials with two Grand Prix wins and a Grand Slam title along with a fifth-place at the Rio 2016 Olympics and two seventh-places at the Worlds. The uchi-mata specialist, who lives and trains in Japan, lost the bronze medal contest in Brazil against her long-time training partner and friend, MATSUMOTO Kaori (JPN).
-63kg
Olympic champion
Tina TRSTENJAK (SLO)
Seven-time Grand Prix winner TRSTENJAK, 28, made sure the -63kg Olympic crown remained in Slovenia after the exploits of Urska ZOLNIR in 2012.
The four-time world medallist took bronze in 2014, gold in 2015, silver in 2017 and bronze in 2018 and will be tipped to at least be in the final this time around.
World champion
Clarisse AGBEGNENOU (FRA)
French powerhouse AGBEGNENOU, 26, is a three-time world champion. The Rio 2016 Olympic silver medallist will start as the favourite and will write her name in the history books if she can retain her title and become the most successful female French judoka of all time at the Worlds.
The world number one has won the Paris Grand Slam and European Games in 2019 and will take part in Saturday's press conference at the Tokyo Dome Hotel.
Outsider
Lucy RENSHALL (GBR)
World number 14 RENSHALL, 23, is a former European Championships and Junior World Championships bronze medallist. The young Brit has claimed three Grand Prix medals and two Grand Slam medals but is still searching for her maiden title on the IJF circuit.
The SKK Judo Club product took silver at the Ekaterinburg Grand Slam in March and should not be underestimated.
-70kg
Olympic champion
TACHIMOTO Haruka (JPN)
Four-time Grand Slam winner TACHIMOTO, 29, retired after winning the Rio 2016 Olympic Games. The Japanese star will be a commentator at the World Championships alongside former teammates NISHDA Yuka and MATSUMOTO Kaori among others.
World champion
ARAI Chizuru (JPN)
Two-time and defending world champion ARAI, 25, has made the strongest possible claim for Tokyo 2020 selection. ARAI, who was overlooked for Rio 2016, has won both editions of the Worlds since then and starts as the favourite on home soil in Japan.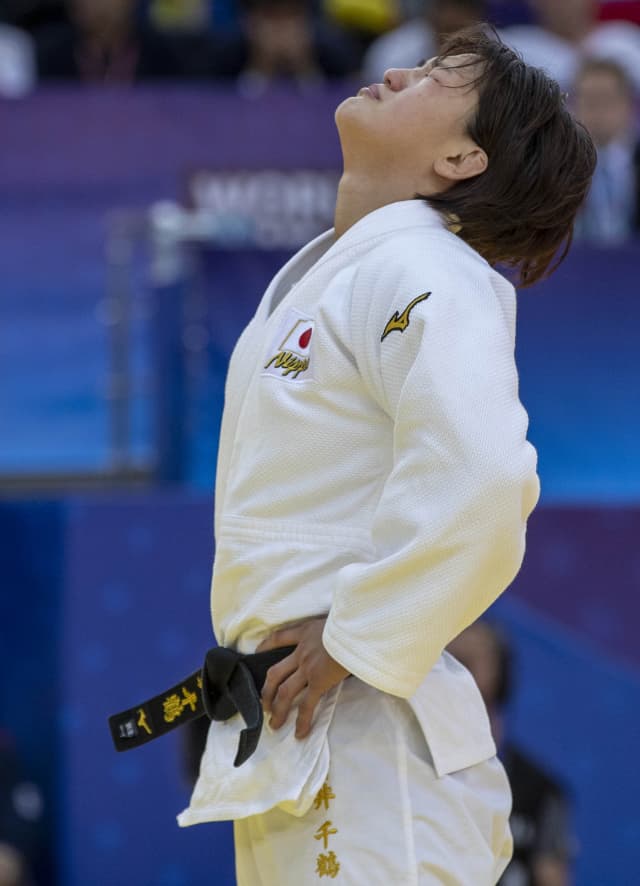 Outsider
Gemma HOWELL (GBR)
World number 15 HOWELL, 29, is one of the most in-form judoka in the competition having just won back-to-back IJF titles for the first time in her career.
The London 2012 Olympian is flourishing in the -70kg category and is now locked in a fascinating battle with Olympic bronze medallist Sally CONWAY (GBR) for the one spot at Tokyo 2020.
HOWELL finished seventh on her Worlds debut in 2010 in Tokyo.
-78kg
World number one
Mayra AGUIAR (BRA)
Double Olympic bronze medallist AGUIAR, 28, is a two-time world champion, two-time Masters winner, five-time Grand Slam winner and a two-time Grand Prix gold medallist.
The Brazilian fan favourite was in early casualty last year as she lost out in the preliminary rounds but has bounced back this year with gold medal performances at the Düsseldorf Grand Slam, Pan American Championships and, most recently, the Budapest Grand Prix.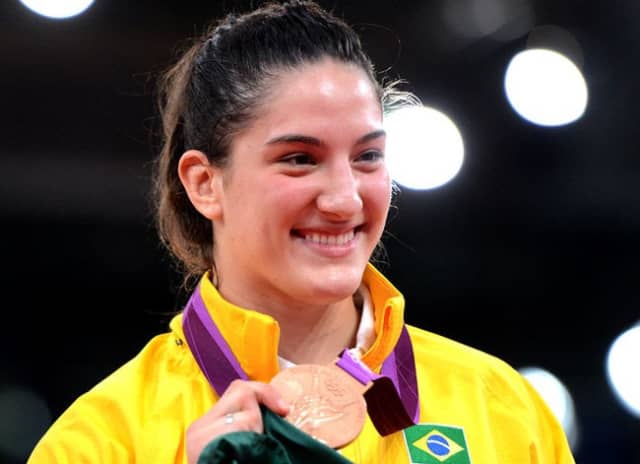 World champion
HAMADA Shori (JPN)
HAMADA, 28, won the world title at her first attempt last year and will expect to hold on to her red backpatch this year. The three-time Grand Prix winner missed the podium in Düsseldorf in February before earning bronze at the Baku Grand Slam and then winning the inaugural Montreal Grand Prix.
World number three HAMADA went in under the radar a year ago in Baku but now has all the pressure in the world on her shoulders on day six in the Nippon Budokan.
Outsider
CHEN Fei (CHN)
World number 39 CHEN, 28, is a four-time Grand Prix winner who finished fifth at the London 2012 Olympics. CHEN won bronze at the Paris Grand Slam in February with former world champions UMEKI Mami (JPN) and AGUIAR (BRA) both falling at the hands of the high-quality Chinese judoka.
+78kg
Olympic champion
Emilie ANDEOL (FRA)
ANDEOL, 31, was the shock winner of the women's heavyweight category in Rio and retired a year later after finishing seventh at the World Championships in 2017.
ANDEOL is now involved in development activities with the French Judo Federation and has worked for a host of media outlets.
World champion
ASAHINA Sarah (JPN)
World champion and 2017 Openweight World Championships winner ASAHINA, 22, starts as the leading contender for gold on day seven.
Kodokan Judo Institute member ASAHINA took silver at the Düsseldorf Grand Slam in February before winning gold at the Montreal Grand Prix and finished her Worlds preparation with a disappointing fifth-place at the Budapest Grand Prix. The Japanese youngster is expected to be in the medal shake-up along with teammate SONE Akira (JPN) and Cuban legend Idalys ORTIZ.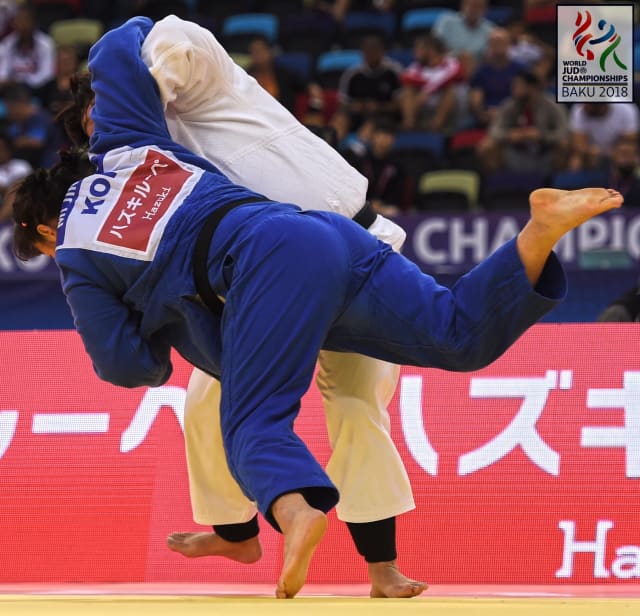 Outsider
Yelyzaveta KALANINA (UKR)
Former Junior World Championships bronze medallist KALANINA, 24, recorded the biggest win of her career in her last competition and could be in line to record a few upsets in Tokyo.
The Ukrainian world number 10 won the Baku Grand Slam in May having opened her 2019 season with silver at the Tel Aviv Grand Prix. KALANINA should impose herself early on with her extreme height advantage and unorthodox style and could be a surprise package.
Stay tuned to the IJF website for the preview of all seven men's categories.