At the end of the second day of competition at the Junior World Championships in Marrakech, Morocco, we asked for the impressions of several experts regularly present on the World Judo Tour.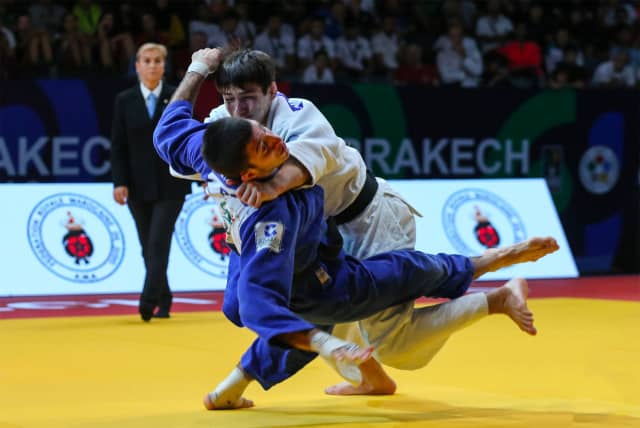 Armen Bagdasarov is IJF Sport director and so far he enjoyed judo very much: "I like what I have seen during the first two days. There was really good judo and especially a good spirit of all the participants. I have noticed that athletes are not afraid of competing against the Japanese. This is good because we will have more open results in the years to come. I like that Juniors are not too much tactical. They just do their judo."
Emanuele Di Feliciantonio is an IJF Photographer, so he has a vision at the level of the tatami: "Today I was impressed by Liparteliani. Even if she was European Champion already, I didn't really know her. But what she showed was great. Japan does not seem to have the strong team as we are used to, but still they have a lot of medals. They are just missing the one contest that leads to the gold medal. I have seen really good judo. After the cadets a few weeks ago, I enjoy the techniques here. They are spectacular and it's very nice to take pictures. Tomorrow I will look at Ezio Gamba's son. I am really interested in the way he will deal with competing at that level. Last but not least, I think Chinese Taipei is doing a great job in raising a new generation of judoka, as well as Kosovo."
Sheldon Franco-Rooks, who comments on the IJF tv all day long, sees the competition through is monitor: "I don't think the main difference between the juniors we are watching here and the seniors is about the technical level or about their skills, it is not even about the capacity to make the transition from tachi-waza to ne-waza. They are all very good. For me it is more about the tactical dimension. Those junior athletes are here to learn, to discover the top level, and I can feel that many of them are still lacking that capacity to control a match. It's very interesting."