It was only fitting that the Kodokan Judo Institute, judo's spiritual home, was represented by their youngest judoka at the Nippon Budokan, the sport's most famed venue, during the World Judo Championships Tokyo 2019, Presented by PARK24 GROUP.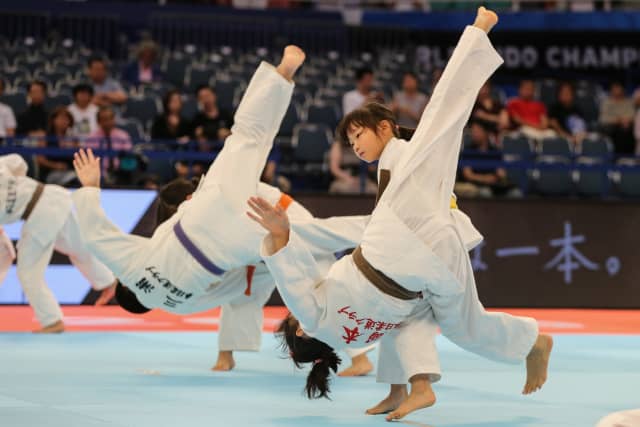 Children from the Kodokan took part in a special Kodomo no Kata display on Tuesday and Thursday during the break which was very well received by the spectators.
Mukai Mikihiro, who nurtured the talents of world champion Asahina Sarah, Olympic champion Baker Mashu and All Japan Openweight champion Wolf Aaaron, is the renowned coach of the highly-talented group of children.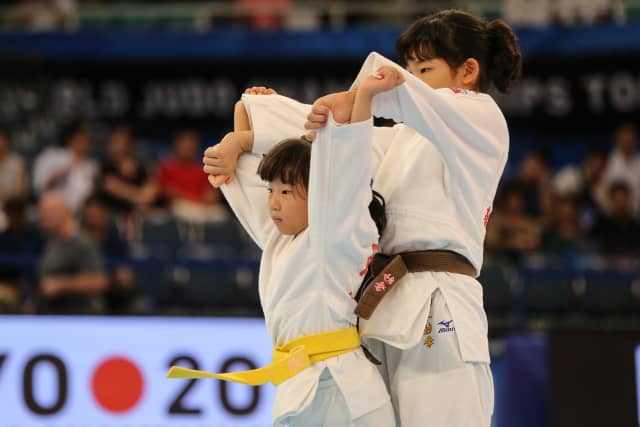 "I'm very proud of the children, they showed us a very good performance and it was a wonderful moment for them all.
"It was a pleasure for them to meet Her Imperial Highness and IJF Ambassador Princess Tomohito of Mikasa who was very happy to meet the children."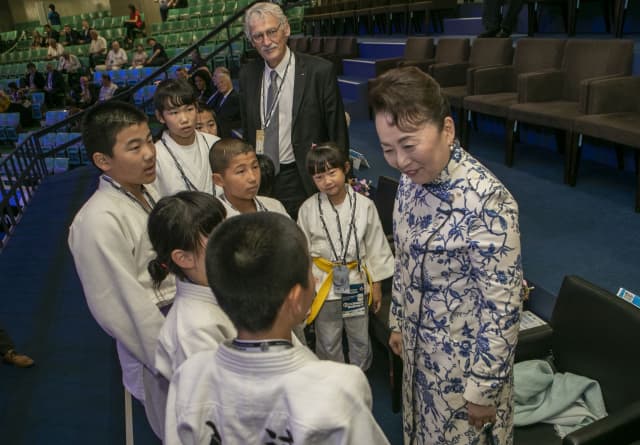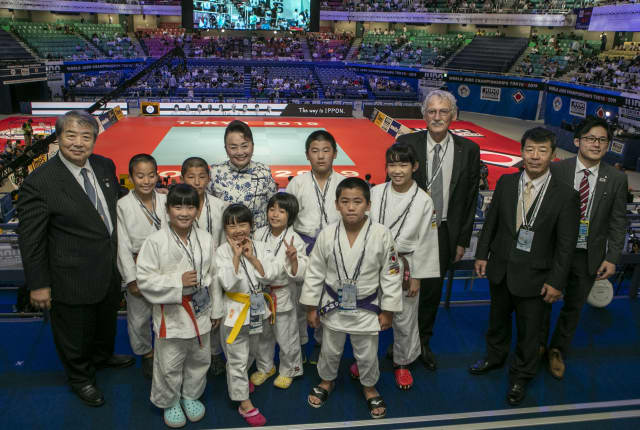 Mukai (above - top left), who is also an appointed Kodokan expert within the IJF Kata Commission, is an integral part of the new Kodomo no Kata educational exercise which the children performed twice this week.
The joint initiative between the IJF, Kodokan and French Judo Federation is intended for children and which can also be practiced by adults. It is composed of seven parts which allow a progression in the learning of the basics of judo such as movements on the tatami, breakfalls and techniques, standing or on the ground. This Kata is practiced in pairs and was also developed to be practiced in groups.
Yuri (below - left), was the youngest participant in the display, aged just seven, and took part on Tuesday and Thursday.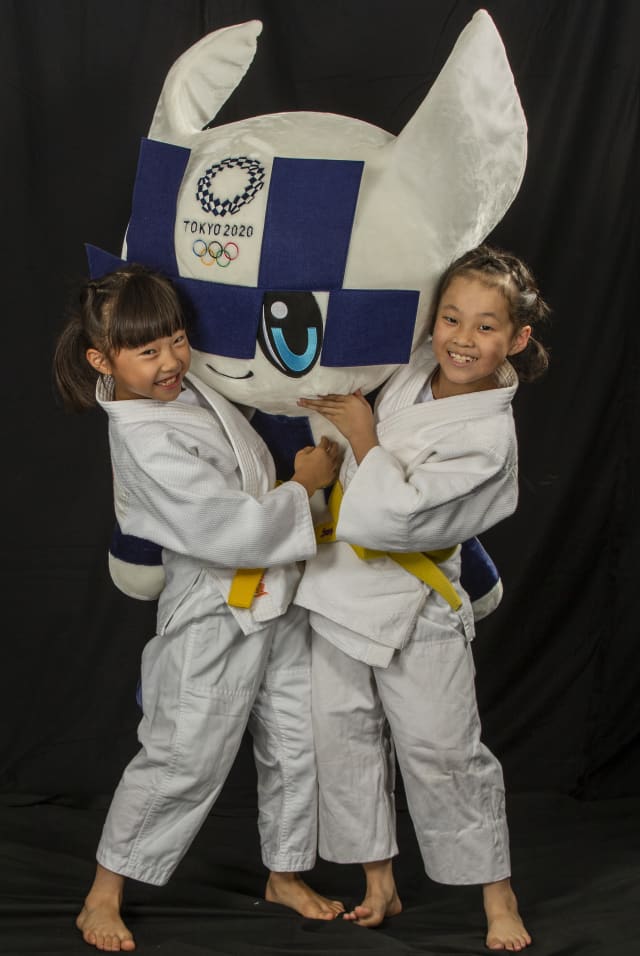 "I love to practice judo every day," said Yuri with an infectious smile while she kept both hands firmly on the Tokyo 2020 mascot in the IJF Photo Studio.
"My older sister Saki also trains at the Kodokan and together we have a lot of fun. I particularly like seoi-nage, this is my favourite throw, but I try to do many techniques.
"I liked shaking hands with Princess Tomohito, she was very kind."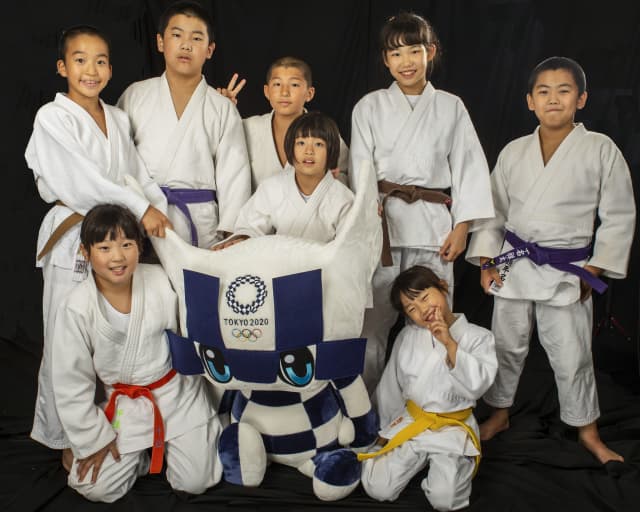 The proud coach Mukai added: "Yuri is only young but is already a two-time champion of Tokyo and is a very hard worker.
"Kata is important for judoka of all ages and we believe Kodomo no Kata can become a popular and essential took for development at the grassroots level around the world."
Click here for more information on the Kodokan Judo Institute